Exam Room Podcast

Mar 2, 2023
Cardiac Survivor: Learning to Eat to Live | Tony and Rachel Schiera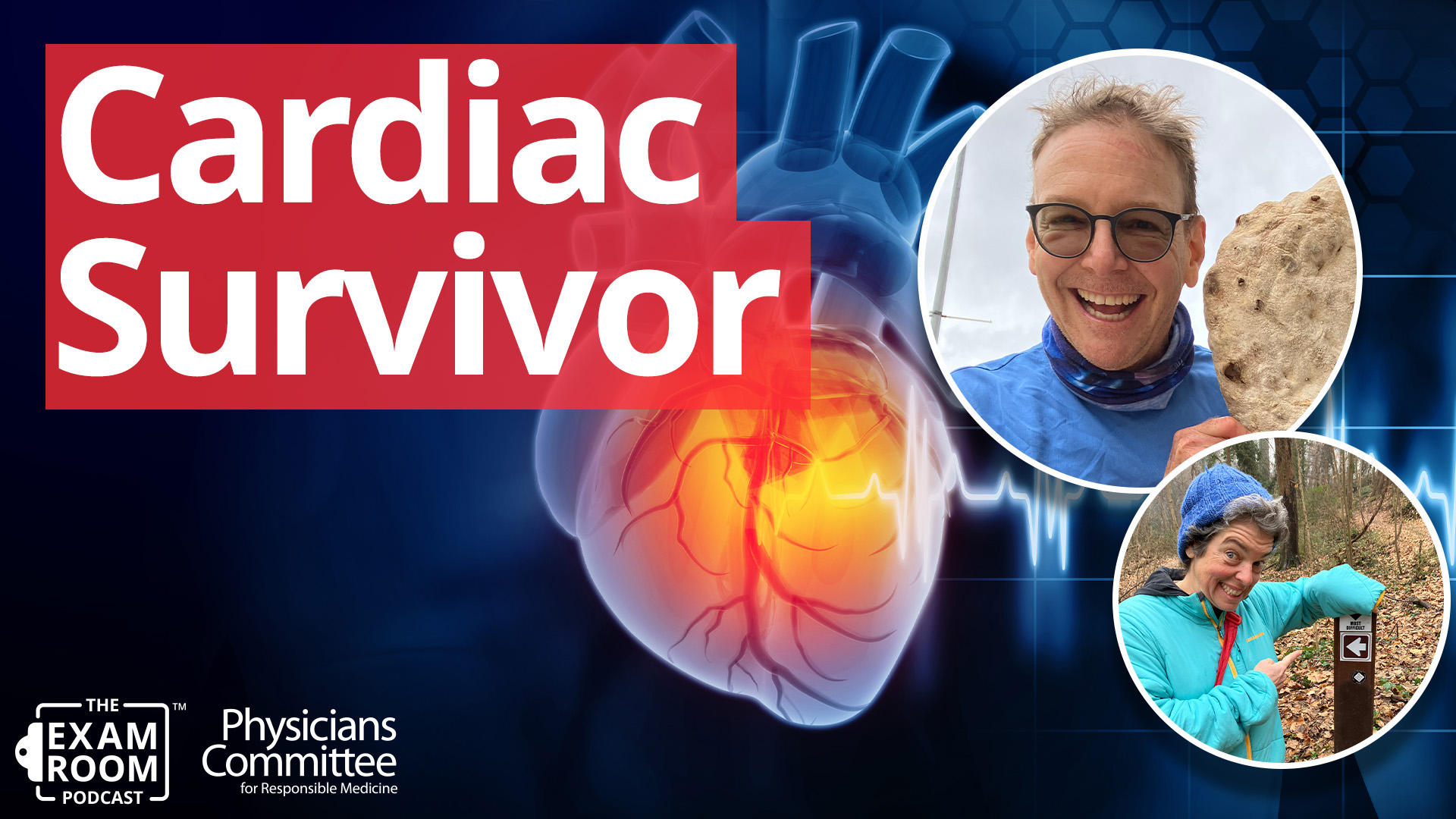 Tony Schiera was more than 700 miles into a 1,000-mile long bicycle ride from Indianapolis to Washington, DC with his wife Rachel when tragedy nearly struck. He was clinging to hope that he was just dehydrated, but that hope quickly faded when he was rushed to one of the premiere cardiac centers in the United States.
Despite being exceptionally physically fit, Tony had major blockages in at least five arteries. Doctors told him that he required life-saving quintuple bypass surgery. It proved to be a success, but just the first step in a new life.
Although heart disease ran rampant in his family, he and his wife embarked on a mission to find out whether genetics were to blame for his brush with death. What they would learn would change both of their lives and Tony's outlook for the future. He was no longer living on borrowed time. He was now destined to live to a ripe old age. 
Together they have discovered that a new way of eating doesn't mean depriving themselves of their favorite foods. Instead, it means discovering heart healthy recipes to make them, including one for mac and cheese. 
The Schieras join "The Weight Loss Champion" Chuck Carroll to share an unbelievable story of survival and rising from trauma to ride toward a brighter future.
Chuck, Dr. Neal Barnard, Dr. Kristi Funk, Toni Okamoto from Plant-Based On A Budget, Samantha Harris from Dancing With The Stars, and surprise guests will be recording a special episode of The Exam Room LIVE in Los Angeles on March 30. Tickets can be purchased online.
More on Exam Room Podcast