Exam Room Podcast

Aug 19, 2021
Best Foods for a Healthy Thyroid | Dr. Neal Barnard Live Q&A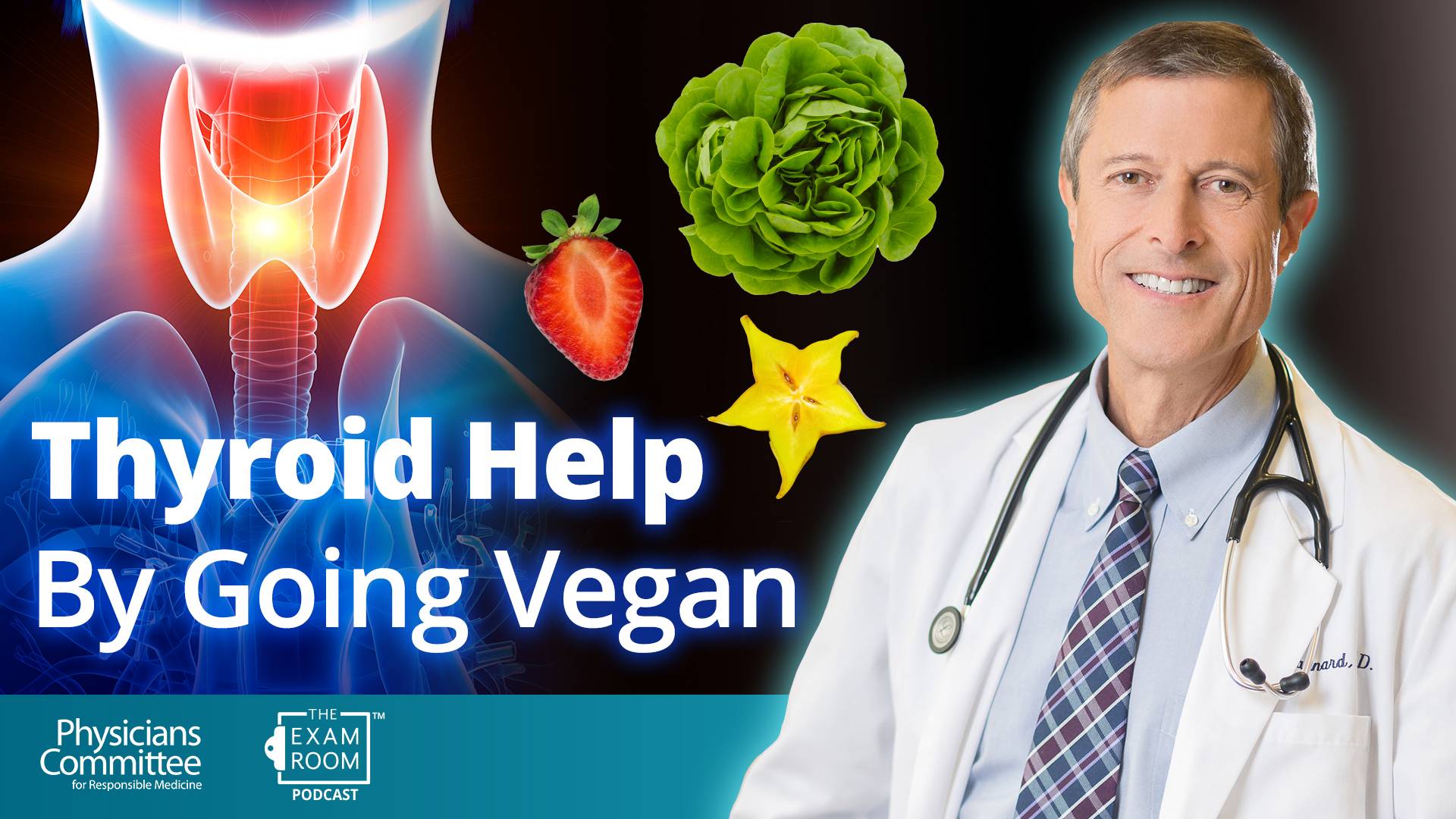 Explore how your diet can help heal your thyroid on this episode of The Exam Room LIVE with Dr. Neal Barnard and "The Weight Loss Champion" Chuck Carroll.
This episode of The Exam Room™ Podcast is sponsored by The Gregory J. Reiter Memorial Fund, which supports organizations like the Physicians Committee that carry on Greg's passion and love for animals through rescue efforts, veganism, and wildlife conservation.
Dr. Barnard answers these questions:
Can a vegan diet help thyroid problems?
Can fast food can cause a sluggish thyroid?
What are the best fruits and vegetables for thyroid health?
Is sugar bad for the thyroid?
Can coffee and caffeine cause thyroid issues?
Can changing your diet help you get off thyroid medication?
And many more!
Dr. Barnard also talks about a neurosurgeon who improved their thyroid problems by adopting a plant-based diet. 
Plus, Chuck reports on a study showing that replacing protein from meat with plant-based protein can significantly reduce your risk of dying prematurely and developing heart disease!
More on Exam Room Podcast