Exam Room Podcast

Oct 2, 2019
Beating Breast Cancer with Dr. Kristi Funk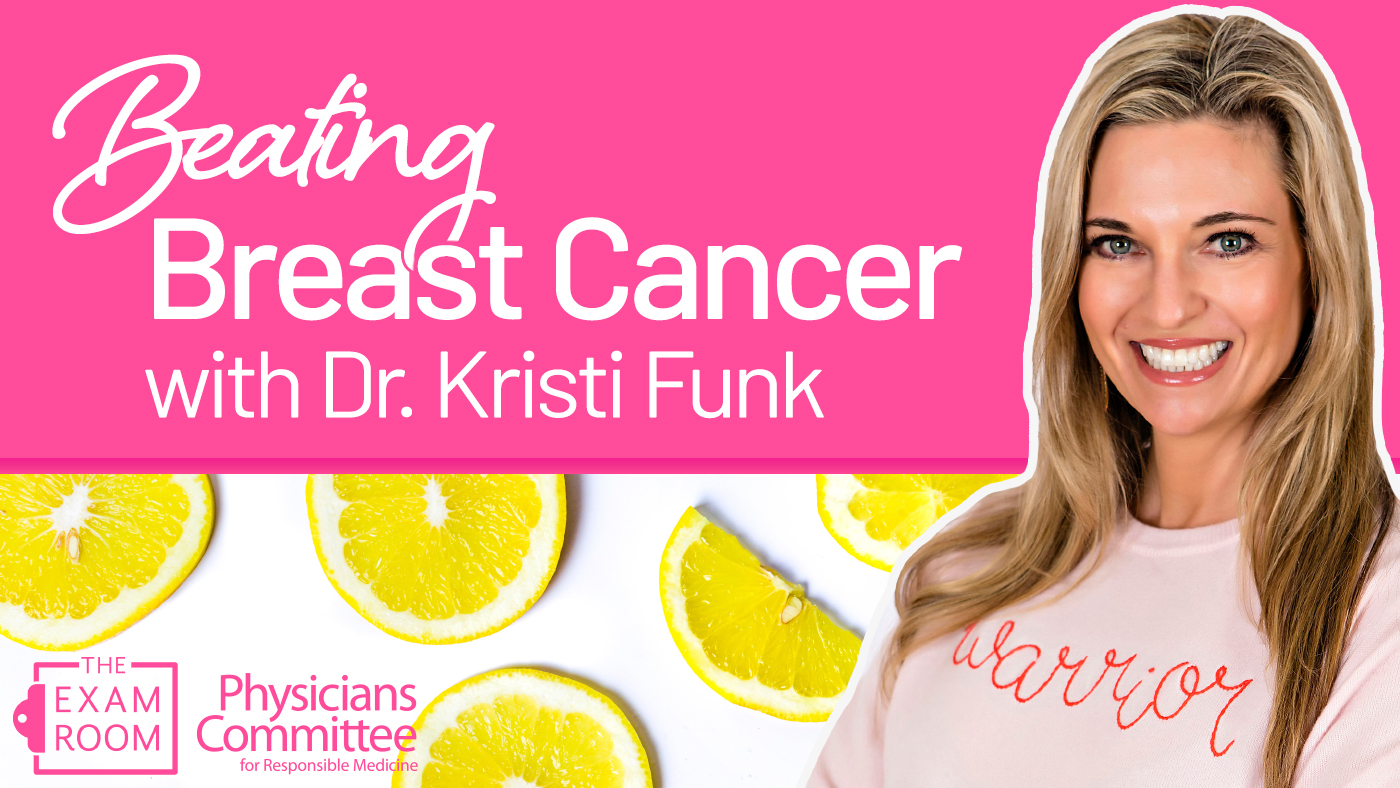 Dr. Kristi Funk is a world-renowned breast cancer surgeon who has devoted her life to saving the lives of others and bringing hope to patients by teaching them the benefits of a plant-based diet.
The author of "Breasts: The Owner's Manual" joins "The Weight Loss Champion" Chuck Carroll to kick off the monthlong Let's Beat Breast Cancer podcast series that will bring that same hope and inspiration to thousands of others around the world.
Dr. Funk, who has worked with Academy Award winning actress Angelina Jolie and Grammy Award winning singer Sheryl Crow, will shatter myths surrounding breast cancer and shed new light on the disease:
What really causes cancer
Why genes are important, but they're not everything
How soy helps to fight and not cause cancer
Other cancer fighting foods you should be eating
Don't be fooled into eating a high-fat diet
Why keeping meat off your plate lowers the risk of cancer
The benefits of green tea
Dr. Funk is spearheading the Physicians Committee's Let's Beat Breast Cancer campaign and leading the charge for the four-pronged approach to fighting back against a disease that one out of eight women will be diagnosed with in their lifetime.
Choose plant-based foods
Exercise
Limit alcohol consumption
Work toward and maintain a healthy weight
Live Taping of The Exam Room
Fruitive in Virginia Beach
Oct. 9 at 7pm
Dr. Funk's Cancer Kicking Summit
Use promo code PCRM