Exam Room Podcast

Mar 2, 2023
Artificial Sweeteners: Which Are Healthy, Which Are Deadly? | Dr. Neal Barnard Live Q&A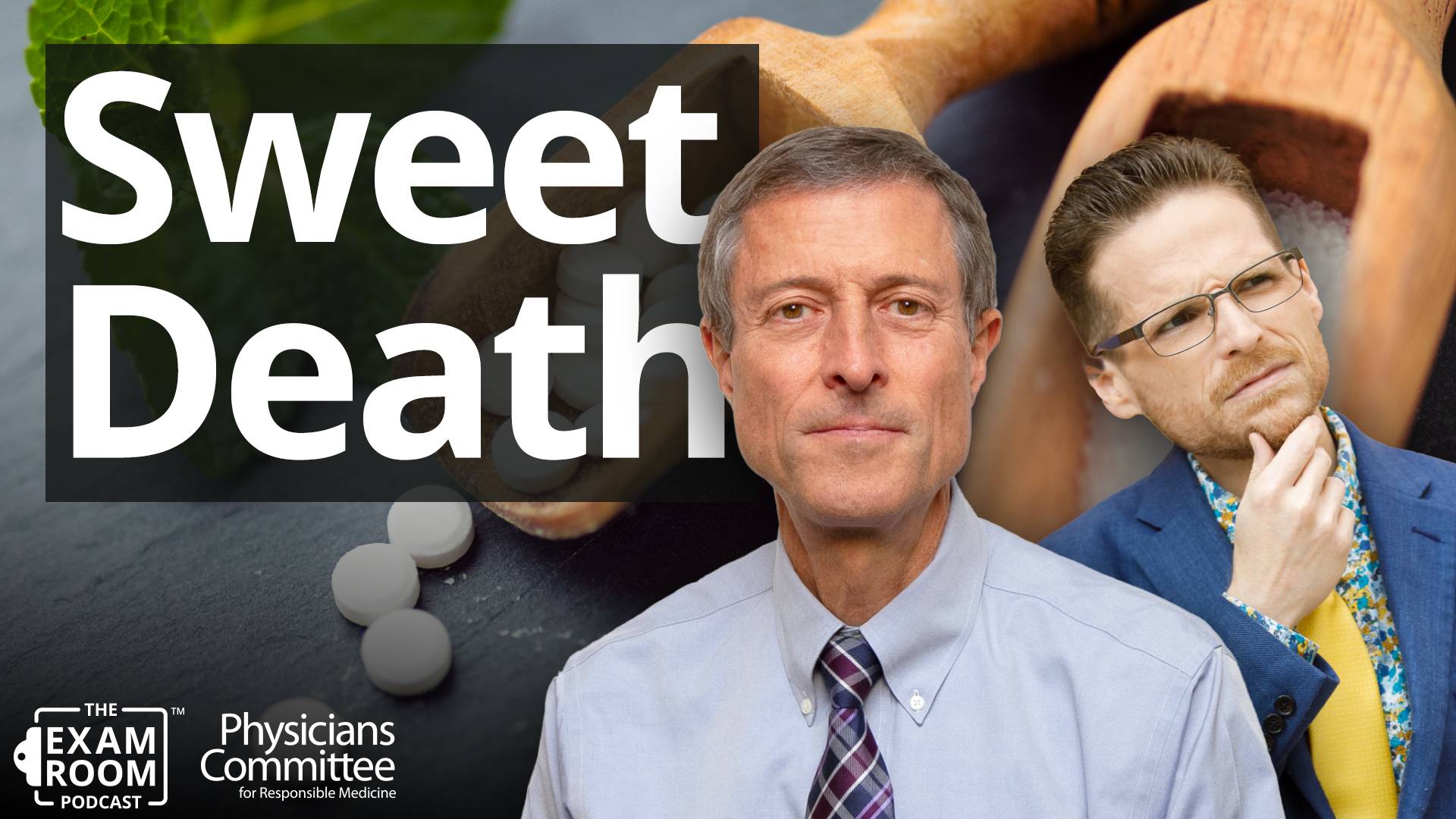 A zero-calorie sweetener popular with millions following a keto diet could prove deadly.
This episode of The Exam Room™ Podcast is sponsored by The Gregory J. Reiter Memorial Fund, which supports organizations like the Physicians Committee that carry on Greg's passion and love for animals through rescue efforts, veganism, and wildlife conservation.
Dr. Neal Barnard discusses erythritol and research showing that the cost of saving calories could be your life. He shares research tying the artificial sweetener to increased risk for heart attacks, strokes, and even death when he joins "The Weight Loss Champion" Chuck Carroll on The Exam Room LIVE.
Other Topics
Which sweeteners are safe?
Are all artificial sweeteners dangerous?
Nitrite-free meat: Is it healthy?
Cheat days and weight loss
SPAM festival in Hawaii
And more!
Chuck also examines a study on the effect that not eating enough fruits and vegetables can have on dying prematurely.
Chuck, Dr. Neal Barnard, Dr. Kristi Funk, Toni Okamoto from Plant-Based On A Budget, Samantha Harris from Dancing With The Stars, and surprise guests will be recording a special episode of The Exam Room LIVE in Los Angeles on March 30. Tickets can be purchased online.
More on Exam Room Podcast