Exam Room Podcast

Sep 7, 2023
Anti-nutrients: More Hype Than Harm? | Dietitian Stephanie McBurnett Live Q&A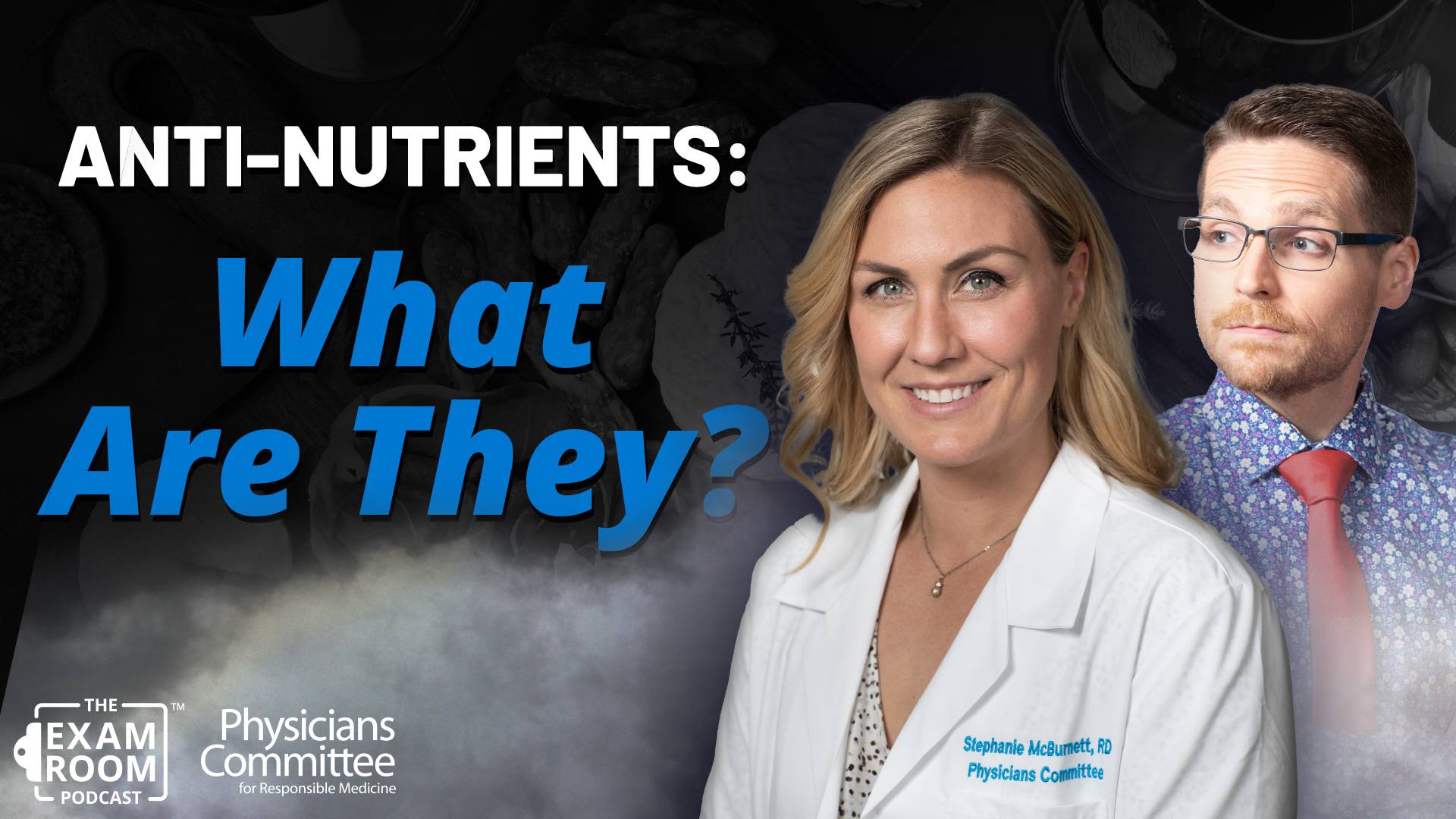 Learn about the anti-nutrients that are in vegetables and other foods that you're eating. Are these natural compounds that are protective to plants harming your health?
Dietitian Stephanie McBurnett explains what they are, which foods have them, and what effect they may have on your health.
She joins "The Weight Loss Champion" Chuck Carroll on The Exam Room LIVE for anti-nutrients 101!
Topics Covered
What are anti-nutrients?
Nutrients blocked by anti-nutrients
Solutions for maximizing nutrient absorption
Lectins
Oxalates
Saponins
Phytates
Phytoestrogens
Chuck also shares why the ages of 60-64 could be the most critical for determining whether you wind up in a nursing home in the future. He has the results of a largescale lifestyle study in Australia that could keep you healthy and independent well into your golden years.
Join Chuck and Dr. Neal Barnard for a night honoring Dr. Caldwell Esselstyn and the Esselstyn family for their immeasurable contributions to the world of health and nutrition. The Exam Room LIVE with Dr. Esselstyn, Ann, Jane and Rip will be recorded Nov. 7 at the National Press Club in Washington, DC. Limited tickets are available online for this once in a lifetime event.
More on Exam Room Podcast