Exam Room Podcast

May 25, 2023
5 Nutrients Vegans Should Watch | Dietitian Stephanie McBurnett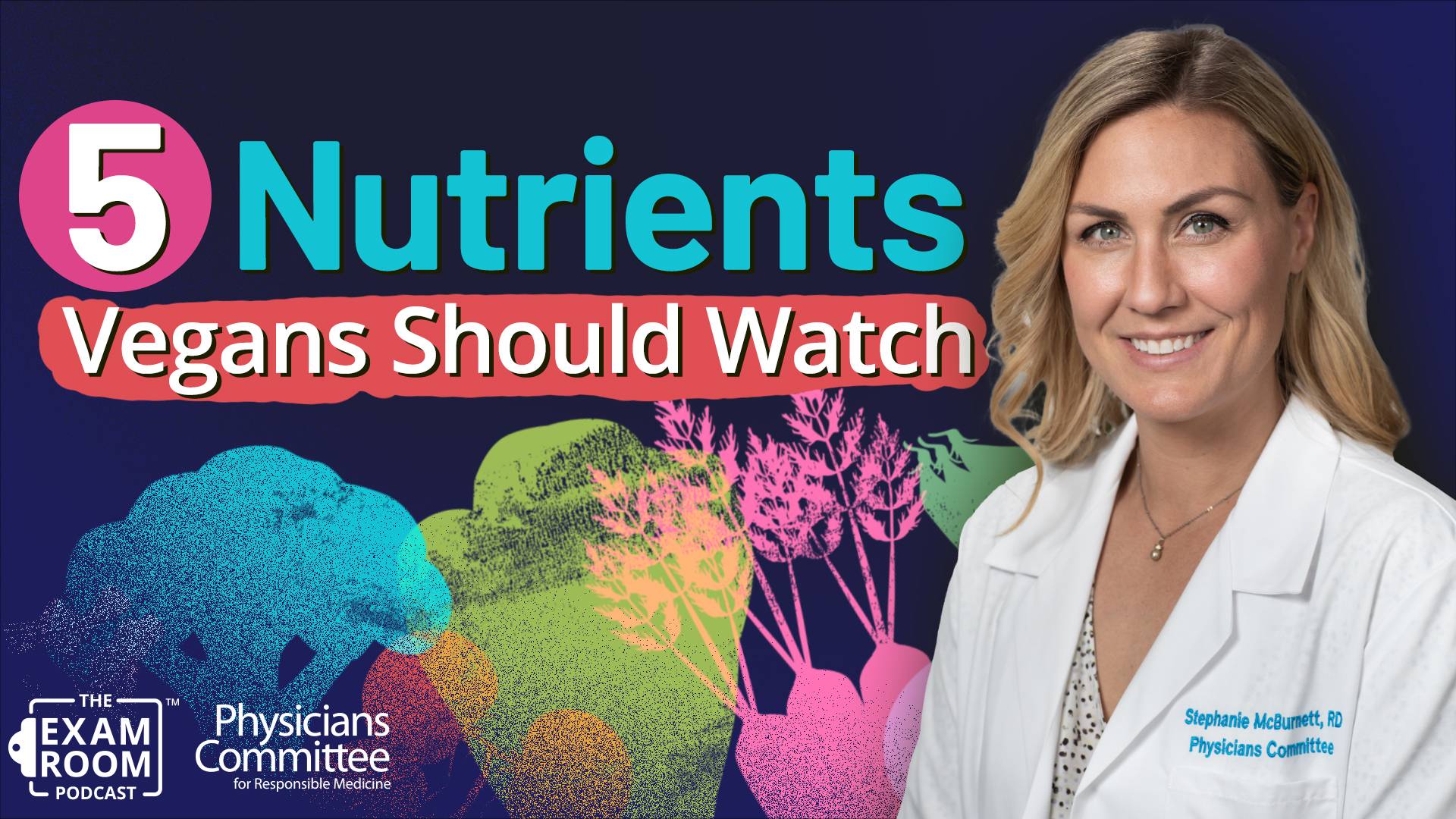 Learn about five nutrients anyone eating a plant-based diet may want to keep a close eye on.
They play a crucial role in maintaining a strong immune system, strength, and overall health. Stephanie McBurnett, RDN shares what they are, the foods that contain them, and how much you need when she joins "The Weight Loss Champion" Chuck Carroll on The Exam Room LIVE.
Also, go inside data on nutrient deficiencies that plague a surprisingly large percentage of Americans. Tens of millions are potentially putting their health at risk by not getting enough of at least one vitamin regardless of what diet they are eating. Deficiency rates are even higher among women and other demographics. 
The Exam Room LIVE will be in New York for a special night on July 12! Join Chuck, Dr. Barnard, Rip Esselstyn and Dr. Robert Ostfeld to learn how you can cut your risk of heart disease by 80%! Make this the most heart healthy night of your life with some of the most respected nutrition experts on the planet!
Tickets can be purchased at this link.
More on Exam Room Podcast