Exam Room Podcast

Apr 19, 2023
5 Healthy Salt Substitutes | Dr. Neal Barnard Q&A on The Exam Room LIVE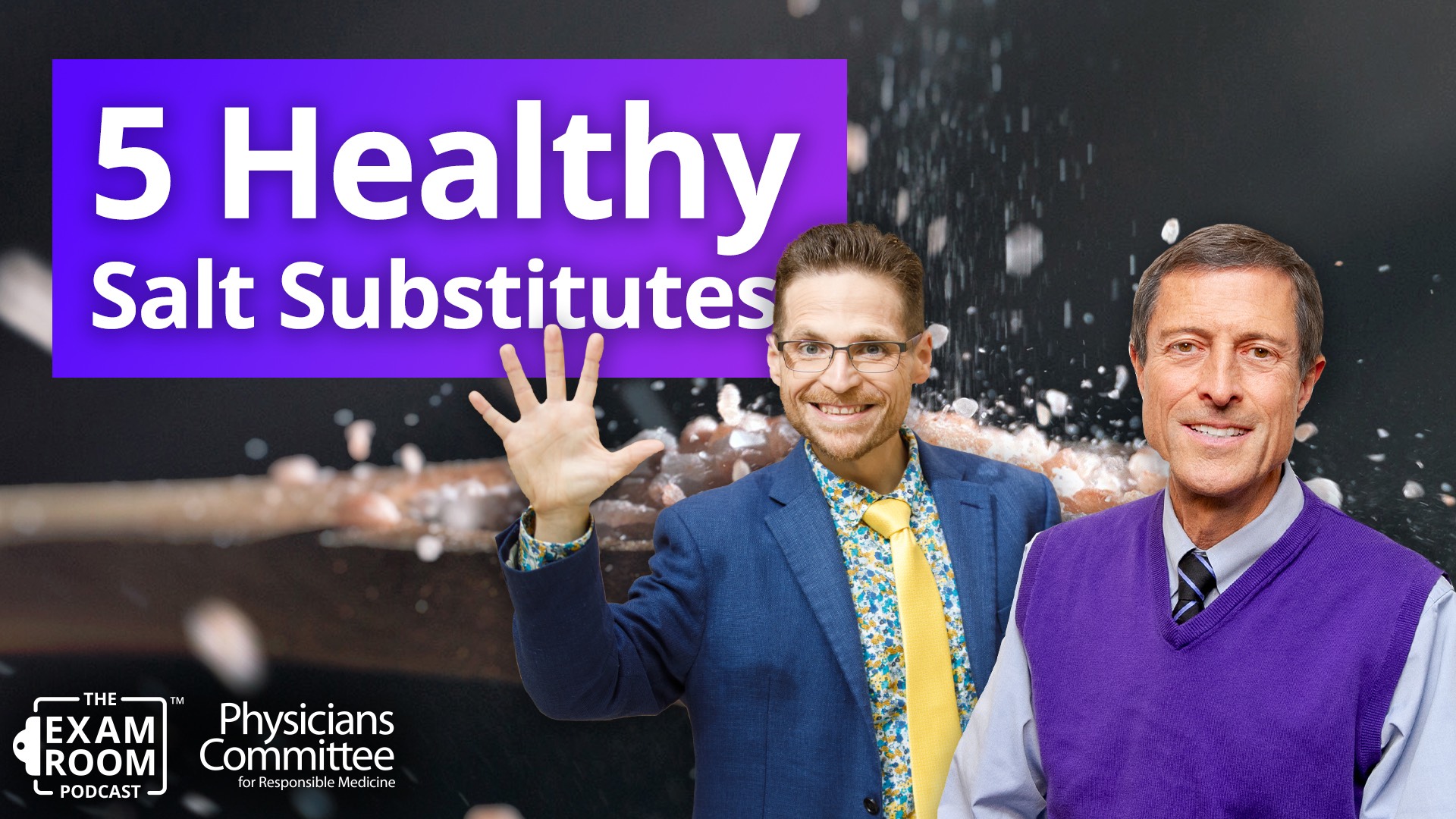 Want to cut salt out of your diet? Here are five healthy salt substitutes that are packed with flavor and won't leave your food tasting bland.
This episode of The Exam Room™ Podcast is sponsored by The Gregory J. Reiter Memorial Fund, which supports organizations like the Physicians Committee that carry on Greg's passion and love for animals through rescue efforts, veganism, and wildlife conservation.
The average person eats nearly one and half times the amount of sodium they need each day. Learn from Dr. Neal Barnard how the constant bombardment of salt puts them at higher risk for major health problems like high blood pressure, kidney disease, and stroke.
He joins "The Weight Loss Champion" Chuck Carroll on The Exam Room Podcast with heart-healthy alternatives and a closer look popular sodium-free salt substitutes sold in stores.
Have a question? Post it in the comments or chat and we'll answer as many as possible during the live broadcast.
Topics Discussed
Best salt substitutes
What foods have the most salt?
Sodium found naturally in food vs. added salt
Healthy iodine sources
How much fat should we eat?
Nutrient requirement changes as you age
And more!
Join Chuck, Dr. Neal Barnard and special guests for The Exam Room LIVE at the Museum of the City of New York on July 12! 
Dr. Barnard will hold a special night of music on May 11 in Silver Spring, Maryland in honor of the release of his new album with Carbonworks.
More on Exam Room Podcast