Ethical Science News

Jun 3, 2014
Human Cell Culture Can Predict Potential Toxicity of Drugs and Other Chemicals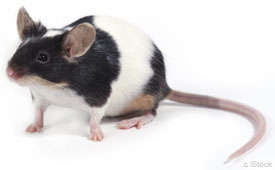 Primary human cells can be used in place of animals to test environmental and industrial chemicals, according to a new paper published in Nature Biotechnology.
Several different human cell types, cultured alone or in combination, were used to test more than 100 drugs that had failed clinical trials and more than 700 chemicals.
This in vitro technique shows promise as an alternative to animal tests for predicting safety issues related to drugs and chemicals to which humans may eventually be exposed.
References
Kleinstreuer NC, Yang J, Berg EL, et. al. Phenotypic screening of the ToxCast chemical library to classify toxic and therapeutic mechanisms. Nat Biotechnol. Published ahead of print May 18, 2014.