Ethical Science News

Jan 30, 2017
Human-Based Lung Model to Advance Precision Medicine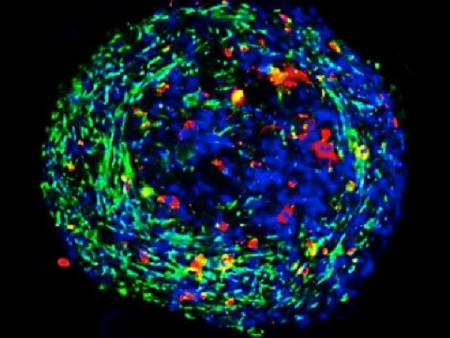 Study in a Sentence: 3-D spherical models of human lungs were created from cells derived from lung biopsies of patients with or without idiopathic pulmonary fibrosis (IPF), a fatal lung disease with no cure. These models, called pulmospheres, can accurately predict a patient's drug responsiveness to two current IPF medications.
Healthy for Humans: These human-based models for drug testing advance precision medicine by allowing the efficacy of drugs to be tested for each patient prior to administration to avoid exposing patients to unnecessary harmful side effects. 
Redefining Research: The pulmospheres are more predictive of drug responsiveness in humans than animal models and therefore can serve to replace IPF animal models for drug testing as well as to enable the use of high-throughput drug screening technologies for faster drug discovery for IPF or other lung diseases. 
Pulmospheres are tiny spheres — about 1 millimeter in diameter — which contain all the various cell types found in a human lung and are grown from tissue obtained from a surgical lung biopsy. Credit: Veena Antony, M.D.
References
Surolia R, Li FJ, Wang Z, et al. 3D pulmospheres serve as a personalized and predictive multicellular model for assessment of antifibrotic drugs. JCI Insight. 2017;2:e91377. doi:10.1172/jci.insight.91377.