Blog

Jun 1, 2018
Reduce Cancer Risk with Plant-Based Foods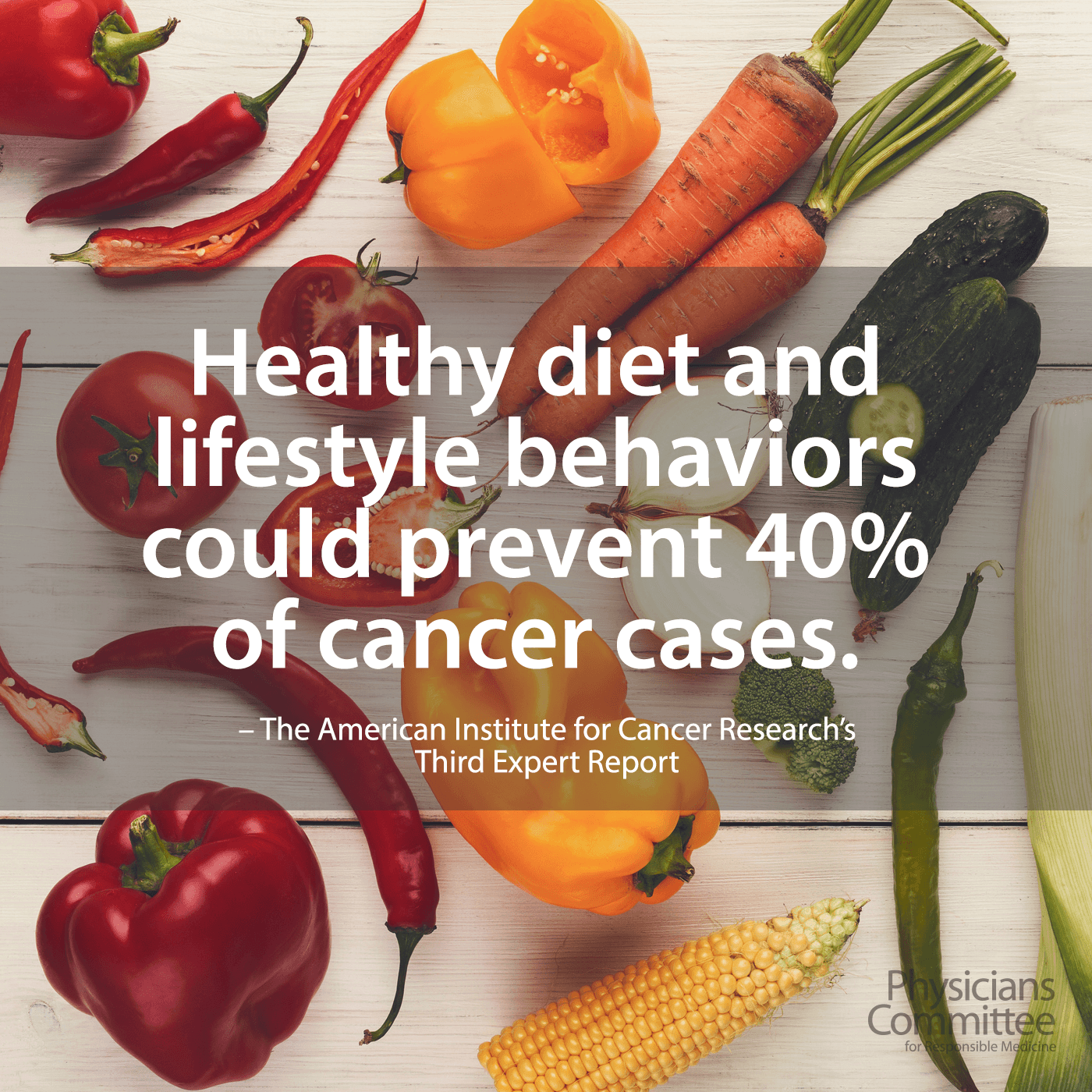 A new major report from the World Cancer Research Fund and the American Institute for Cancer Research recommends emphasizing plant-based foods to reduce cancer risk.
The new report—Diet, Nutrition, Physical Activity and Cancer: a Global Perspective—analyzed data from 51 million people to create a global blueprint for preventing cancer. The researchers found strong evidence that consuming both red meat and processed meat increases the risk of colorectal cancer. They also found that there is evidence that consumption of dairy products could increase the risk of prostate cancer. The report notes that overweight and obesity are linked to 12 different types of cancer.
The good news is that the report highlights lifestyles that can reduce cancer risk, including eating a plant-based diet.
Here are my top takeaways from the report:
1. Healthy diet and lifestyle can prevent 40 percent of cancer cases: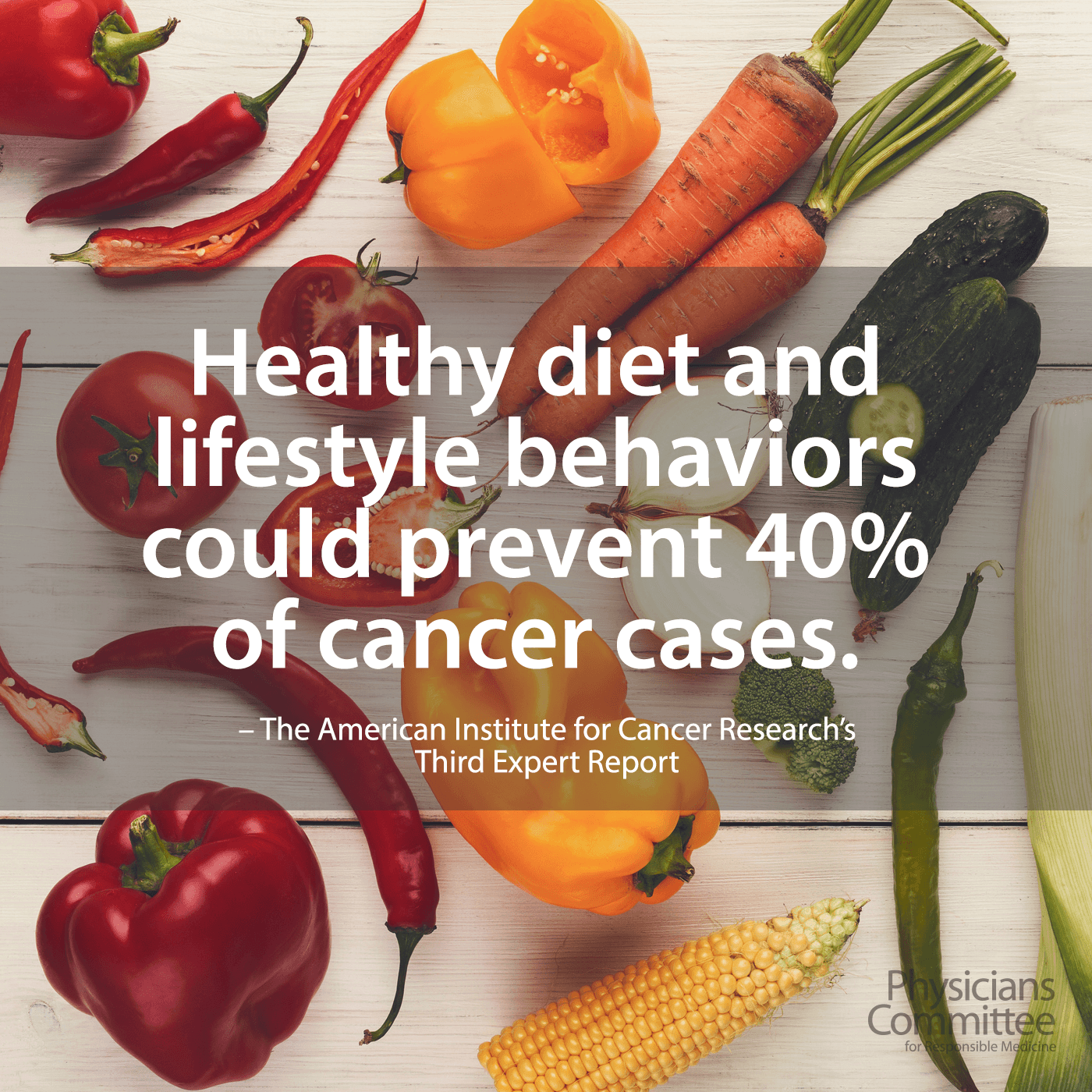 2. Plant-based foods can reduce cancer risk: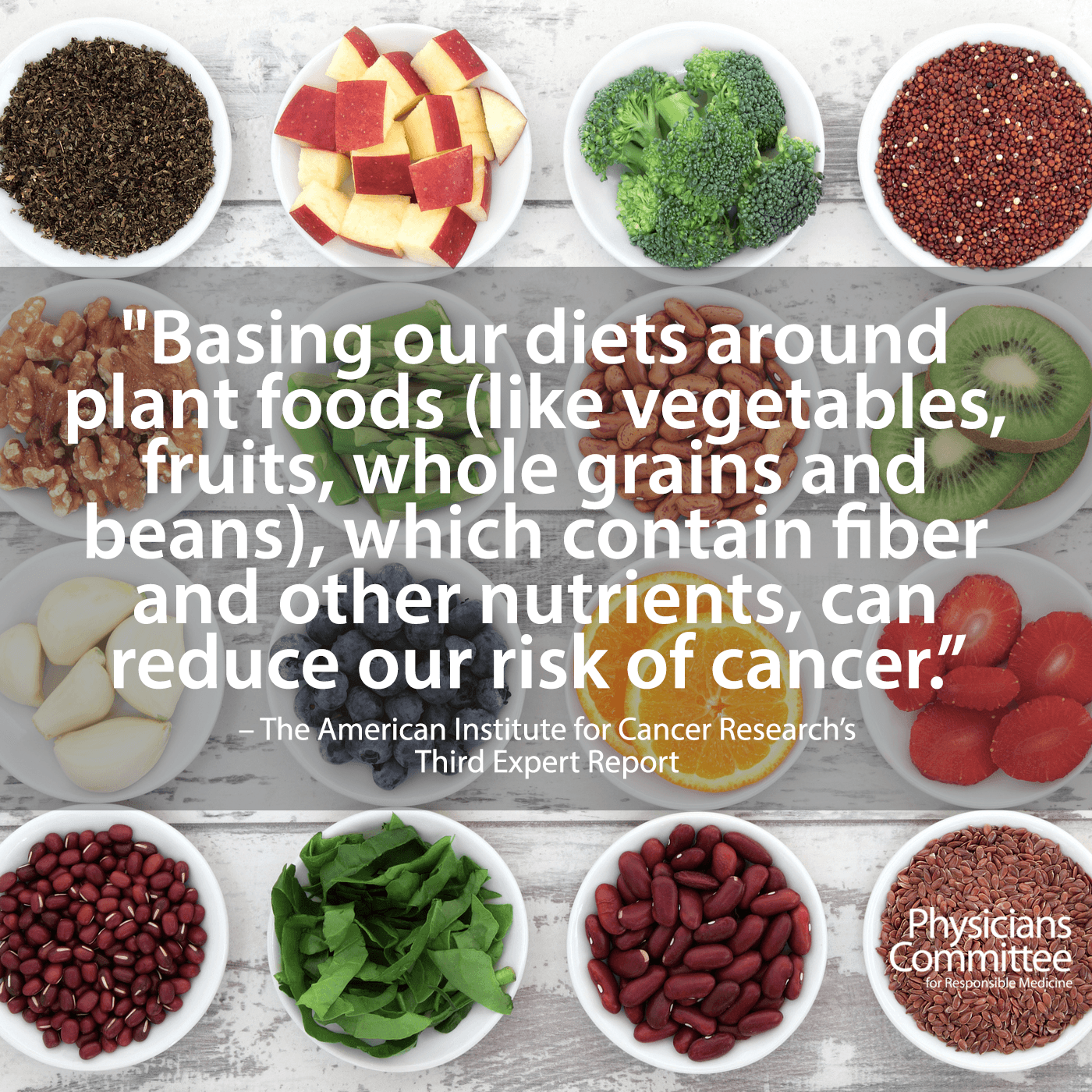 3. Phytochemicals in fruits and vegetables are protective against cancer: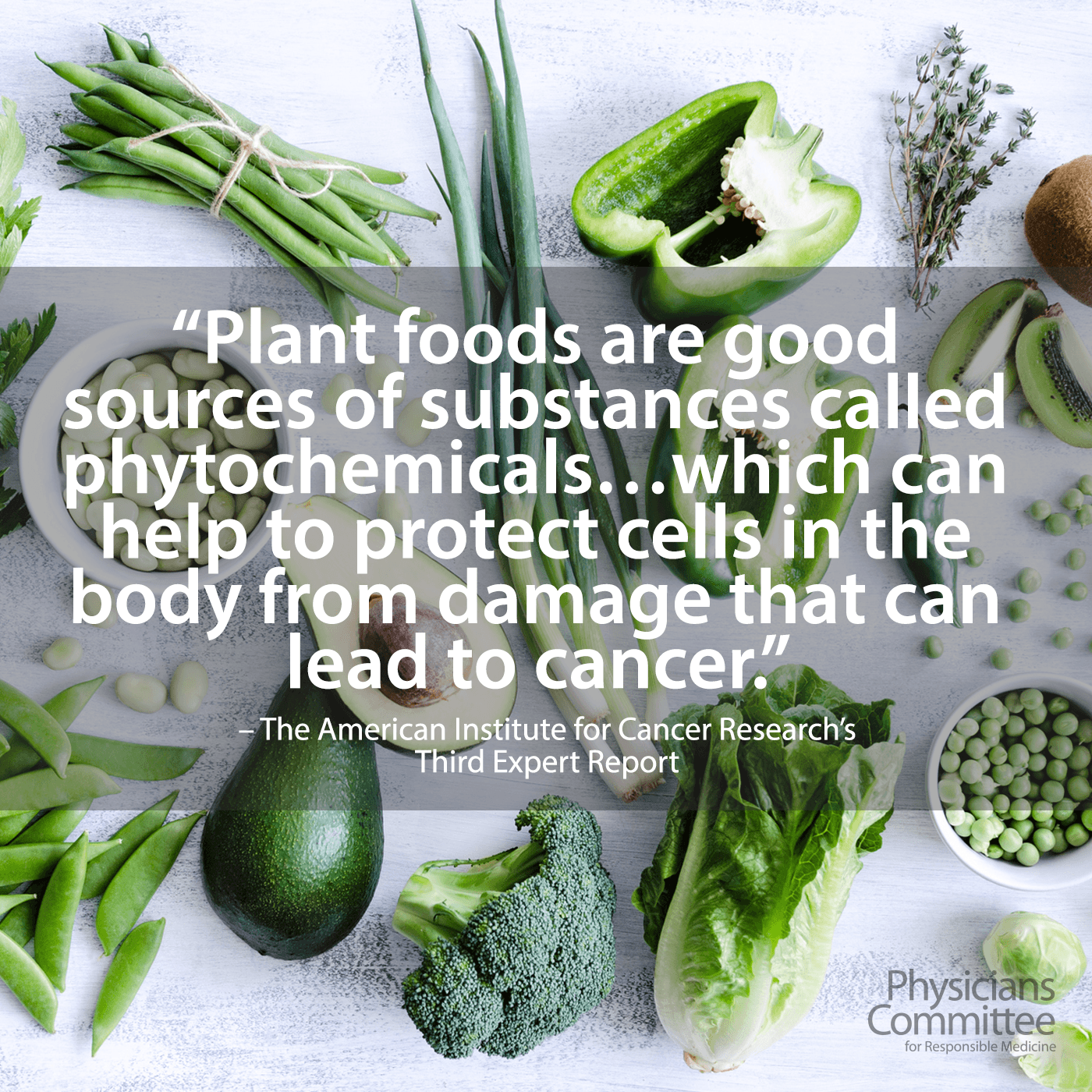 4. Processed meats, including bacon, sausage, and hot dogs, are definitively linked to cancer. No amount is safe: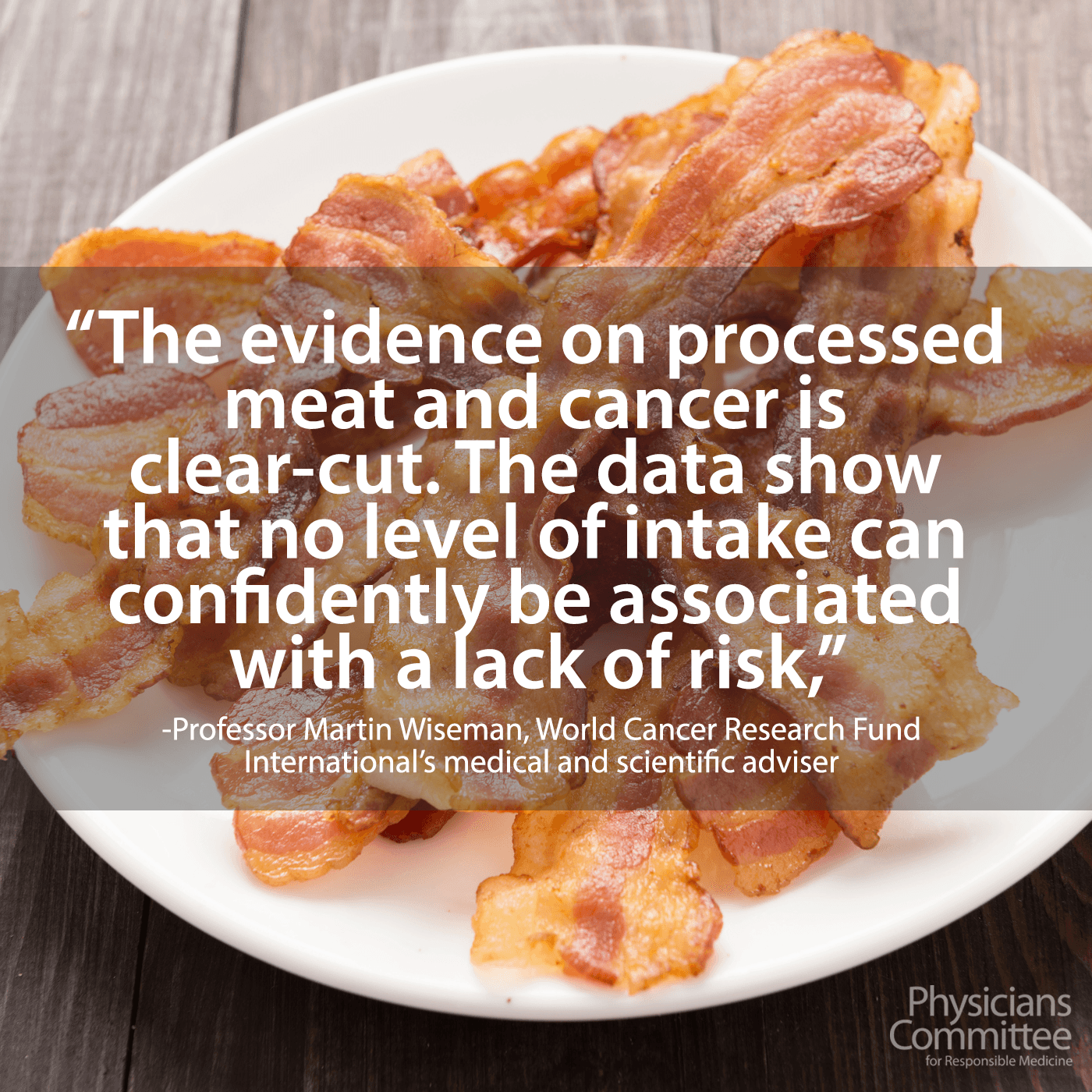 Learn more about how a plant-based diet can help reduce cancer risk.