Blog

Aug 26, 2015
Get Omega-3s from Plants—Not Fish Oil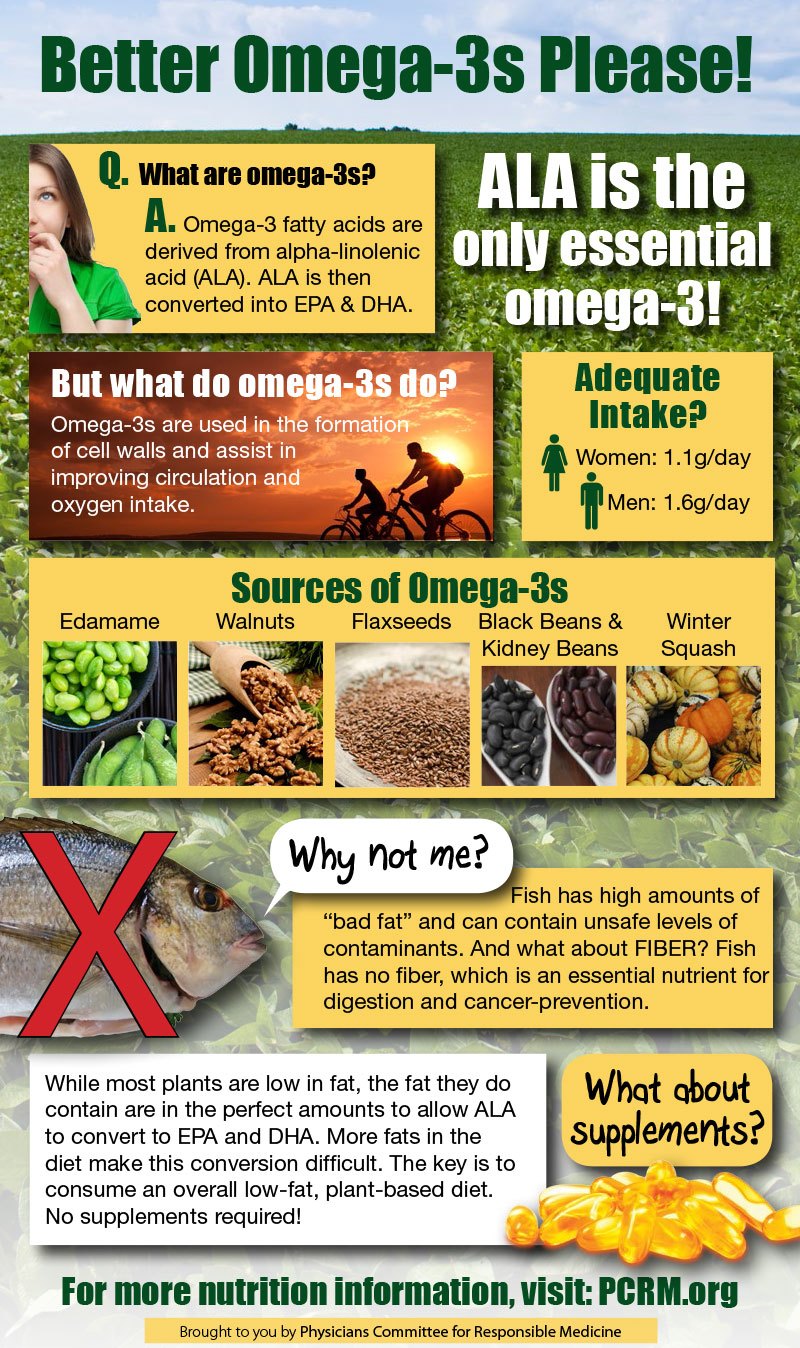 Omega-3 supplements don't keep your brain healthy, according to a new study in the Journal of the American Medical Association. Researchers followed 4,000 patients over a five-year period and found that the supplements don't slow cognitive decline.
 
It's not the first time the supposed benefits of omega-3 supplements—typically derived from fish oil—have been debunked. Recent studies published in the New England Journal of Medicine, Journal of the American Medical Association, and Archives of Internal Medicine all found that supplementing with omega-3 fatty acids does not improve heart health. Omega-3 supplements may also increase men's risk of developing prostate cancer.
 
Omega-3 fatty acids are important in the normal functioning of all tissues of the body, but they are best obtained through a plant-based diet, not fish oil supplements.