Blog

Oct 13, 2023
Frightfully Delicious Plant-Based Halloween Treats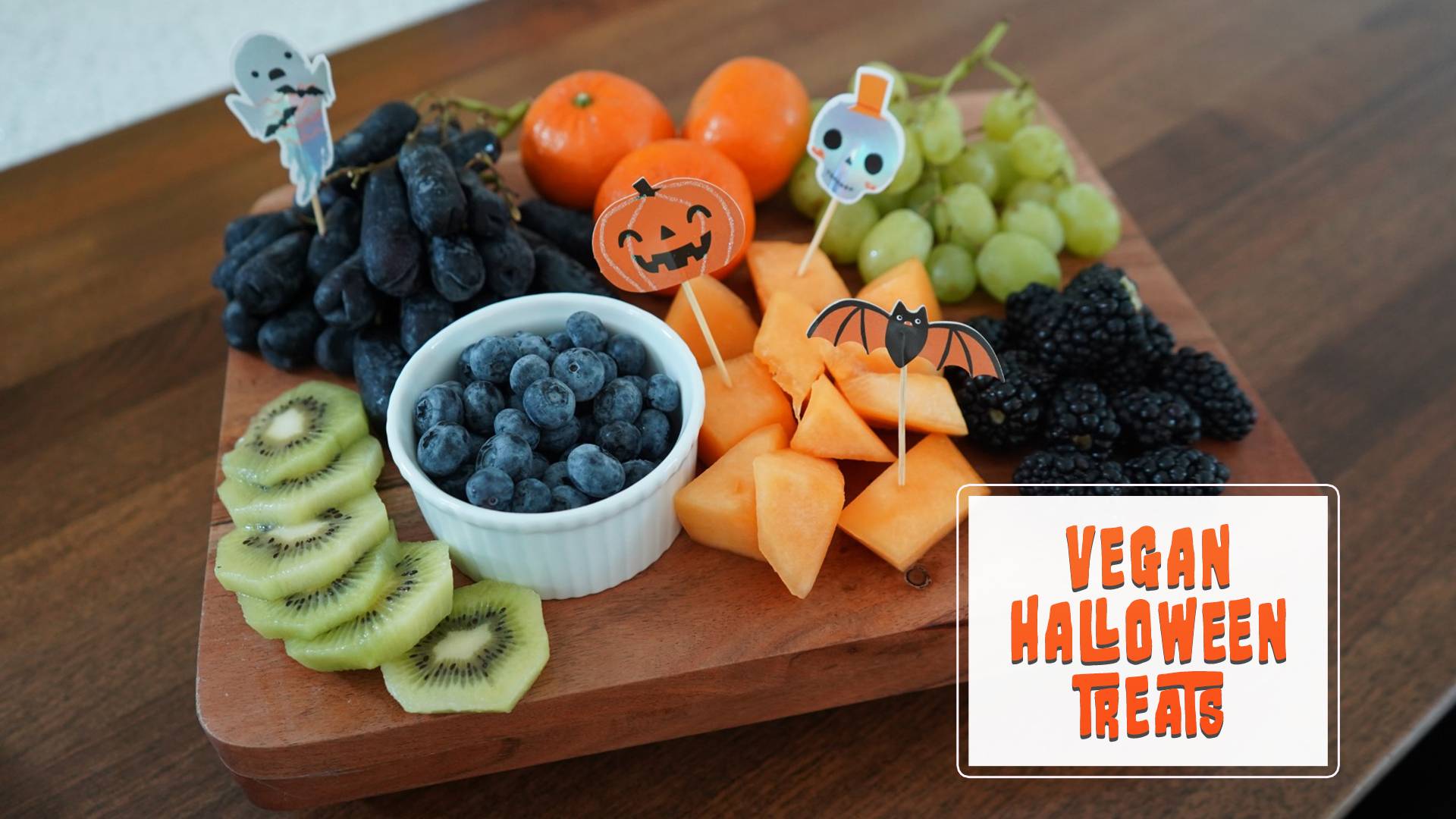 We've scared up some sweet treats for you to try this Halloween. Make a Clementine Pumpkin Patch or Healthy Halloween Fruit Board for your spooky season celebrations and kids will be screaming for more!
Creative ideas like these are often the trick to getting kids to eat more fruit. That's critical, because the scary fact is a third of children don't eat fruit daily, according to research from the Centers for Disease Control and Prevention. Not eating enough fruit, which provides fiber, vitamins, and other essential nutrients, puts them at risk for obesity and type 2 diabetes—and heart disease and certain cancers later in life. The federal government recommends anywhere from 1 to 2 1/2 cups of fruit for children and adolescents depending on their age. 
In addition to helping them maintain a healthy heart and weight, research shows that kids who eat more fruit may even improve attention deficit hyperactivity disorder symptoms and improve their mental well-being!
So treat yourself and your kids to good health this Halloween with a Clementine Pumpkin Patch and Healthy Halloween Fruit Board!
Clementine Pumpkin Patch

These pumpkins are cute, easy, and come together quickly. They're a great treat to assemble with children! Just peel a clementine and place a piece of chopped celery on top as the stem. You can also get creative by placing the celery leaves on top as well. Arrange them on a board to create your own pumpkin patch!
Clementines are packed with immune-boosting vitamin C that can help scare away compounds that can cause disease.
Healthy Halloween Fruit Board

Create your own healthy Halloween board by combining any green, orange, and dark blue or purple fruits! We used green grapes, dark purple grapes, kiwi, clementines, cantaloupe, blueberries, and blackberries! We also dressed up our board with Halloween-themed toothpicks. You can make your own by placing a Halloween sticker on top of a regular toothpick.
The autumnal colors of the fruits on this board will also help keep them healthy. Orange fruits like clementines contain beta-carotene that helps fight cancer, reduces inflammation, supports the immune system, and boosts vision; green fruits like grapes and kiwi contain lutein that support eye health; and blue and purple fruits like blueberries and blackberries contain resveratrol that boosts heart health and anthocyanins that destroy free radicals, reduce inflammation, and boost brain health, and resveratrol that boosts heart health.
Looking for more healthy snacks for kids? Check out our Nutrition for Kids booklet below and visit PCRM.org/Kids.