Blog

Nov 3, 2019
Formula One Driver Lewis Hamilton Fuels Sixth World Title With Vegan Diet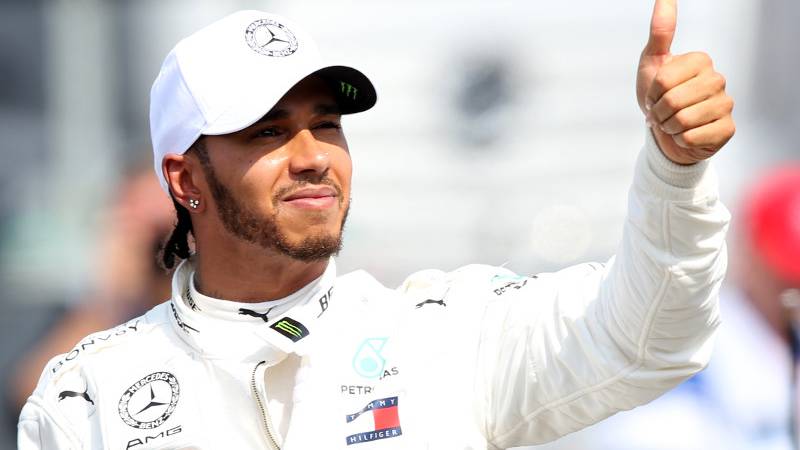 Break out the green smoothies!
Plant-powered Formula One driver Lewis Hamilton just won his sixth world title, and we're cheering him on for using his voice to make the world a healthier, more compassionate place. 
Hamilton has been an outspoken advocate of vegan diets, not only for their power to boost athletic performance, but also to improve health, help the environment, and save animals.
"People say 'Oh, I need my protein and that's why I could never go vegan,'" Hamilton said in May. "I have plenty of protein in my diet and I've gained muscle, and I'm healthier and happier than I've ever been. Wish I did it sooner."
Hamilton isn't alone. More and more world-class athletes are attributing a plant-based diet to improved endurance, strength, recovery, and concentration.
Earlier this year, my colleagues and I released a scientific report explaining the vegan edge in athletics. Plant-based foods promote a leaner body composition, foster glycogen storage for endurance, improve blood flow and tissue oxygenation, and reduce oxidative stress and inflammation for faster recovery.
"It's no wonder that more and more athletes are racing to a vegan diet," says James Loomis, MD, MBA, medical director for the Barnard Medical Center, who co-authored the report. "Whether you're training for a couch-to-5K or an Ironman Triathlon, a plant-based diet is a powerful tool for improving athletic performance and recovery."
Learn more about the six reasons athletes are running toward a vegan diet.
More on Nutrition for Athletes