Blog

Mar 3, 2021
Food for Life Program Affiliate's Restaurant Donates Plant-Based Meals During Texas Power Outage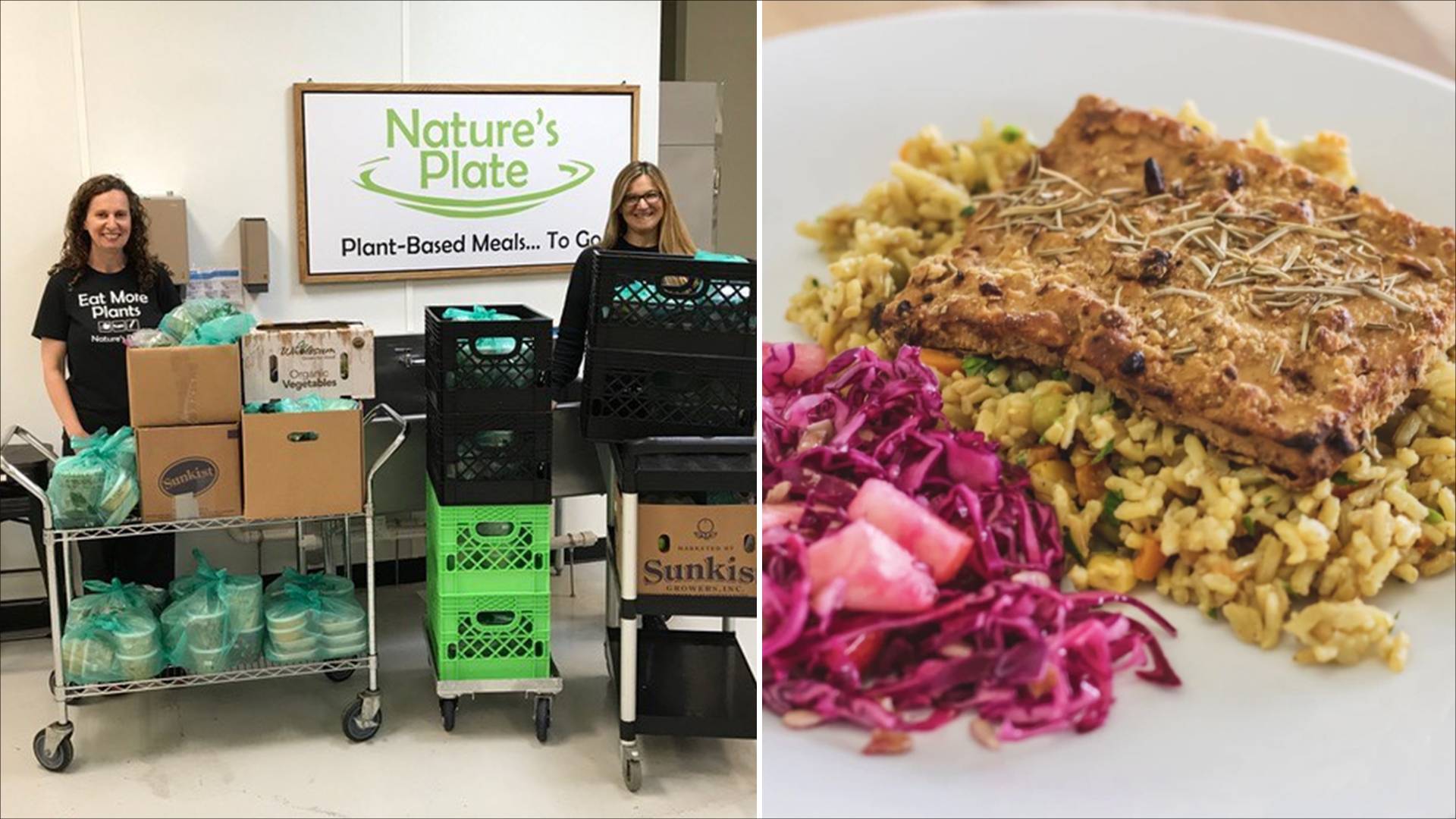 When Nature's Plate—a plant-based meal delivery service and restaurant chain trained and licensed to deliver the Physicians Committee's Food for Life classes—lost power during the recent winter storm that devastated Texas, they made the best of a bad situation by donating prepared plant-based meals to the community.
"As soon as the streets got really bad on Sunday (our biggest meal delivery and pickup day of the week), we knew we would have some extra meals," says Marianne Lacko, who founded and co-owns Nature's Plate with her sister, Annette. "But as the weather got worse and the power outages started on Monday, we realized how much we would have. We had a lot of order cancellations, and we had to close our retail stores for several days. We obviously stopped producing more meals, but because we do meal prep, much was already prepared."
Over the next three days, Nature's Plate donated 300 meals to Feed the People Dallas and Lucha Dallas, organizations that were posting on social media about the work they were doing in the community during the crisis. Volunteers from the organizations picked up a variety of prepackaged meals—everything from enchiladas and soup to pasta and wraps.
"Being able to donate the food was a huge bright spot in what has been such a trying year and what was just a crazy, sad week," says Marianne. "It was also heartwarming to see so many people out volunteering and trying to help others."
The storms came during the COVID-19 pandemic, which has already taken a big toll on the restaurant, where customer favorites include a BBQ Plate (barbecue tofu, mashed potatoes, and broccoli), fettuccine alfredo, classic lasagna, tortilla soup, and all things Tex-Mex. During the pandemic their business has greatly shifted from retail to home delivery.
"Overall business has decreased, because more than 60% of our revenue came from walk-in retail sales before the pandemic," says Marianne. "Our marketing and outreach were significantly impacted, because events and sampling were the most effective ways to reach people and expose them to eating plant-based."
Marianne and Annette have been vegan for more than 20 years and always interested in health issues (their own and the larger community).
"After feeling unfulfilled in our previous corporate careers, we wanted to take what we knew about whole food, plant-based cooking and meal prep and help our community," she says. "It's been a lot of work but also very rewarding!"