Blog

Sep 28, 2021
Doctors Have Responsibility to Advocate for Plant-Based Diets for Patients and Planet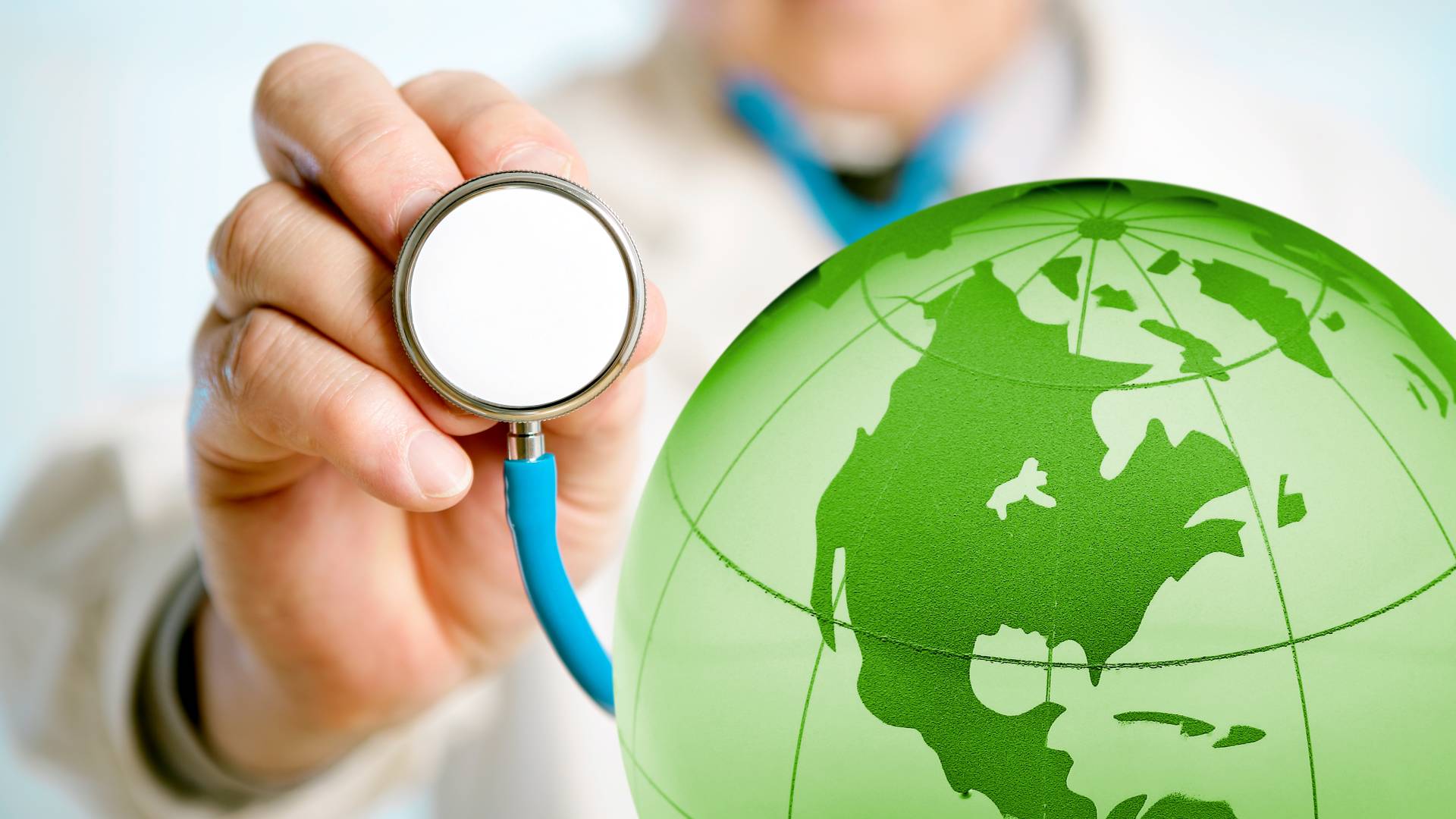 In a letter to the journal, Josh Cullimore, MBChB, director of preventive medicine for the Physicians Committee, praised the commentary and added that "as doctors, we have a responsibility to encourage plant-based diets in our clinical practice and advocate for them in the wider community, both for the sake of the planet and for our patients' health." 
Read Dr. Cullimore's letter below:
We are pleased to see the important call to action from medical leaders highlighting the environmental and health consequences of the climate crisis, and that dietary change is included as necessary in the fight against it. Animal agriculture produces 14.5% of global climate emissions,1 and the UN has also urged a move toward plant-based diets in order to fight climate change.2 A new documentary narrated by Kate Winslet, Eating Our Way to Extinction,3 shines a light on this vital issue. 

It is also important to note the in addition to being climate-friendly, plant-based diets also have several health co-benefits,4 including lower risks of cardiovascular disease, type 2 diabetes, obesity, certain cancers, and even severe COVID-19.5 For these reasons, both the EAT-Lancet Commission's Planetary Health Diet6 and the British Dietetics Association's sustainability diet7 emphasise plant-based nutrition. 

Additionally, plant-based diets are clearly associated with a lower risk of zoonotic illnesses. Animal agriculture contributed to the swine and bird flu pandemics, and the current COVID-19 pandemic is likely to have originated from an animal food market. Antibiotic resistance is another looming international health crisis and is largely a result of the use of routine antibiotics in farm animals; in fact, 66% of the world's antibiotics are used for farm animals, not humans.8 Plant-based diets also feed a much larger number of people, due to the inefficiency of feeding crops to animals. For example, plant-based diets produce 20 times more nutritionally similar food per cropland than beef, and a universal switch to a plant-based diet in the U.S. would feed an additional 350 million people.9 Given the climate-related food shortages on the horizon, this will become an even more vital issue. 

As doctors, we have a responsibility to encourage plant-based diets in our clinical practice and advocate for them in the wider community, both for the sake of the planet and for our patients' health. Hospitals should be offering tasty climate- and health-friendly meals, such as bean chili with whole-grain rice, rather than beefburgers and fries (which are tragically still seen in hospital cafeterias and patient menus). Government subsidies for meat and dairy should be stopped and redirected toward plant-based alternatives. Given the harm caused by animal products, they should be treated in a similar way to tobacco; for example, the restriction of advertising of animal products and a meat tax should both be considered. We are on the verge of climate catastrophe, and if we want to achieve the "Great Food Transformation" that the EAT-Lancet report calls for, urgent and bold policies are required. 
References
Food and Agriculture Organization of the United Nations. Key facts and findings. Accessed September 13, 2021. http://www.fao.org/news/story/en/item/197623/icode/
Intergovernmental Panel on Climate Change. Special Report: Climate Change and Land. 2019. Accessed September 13, 2021. https://www.ipcc.ch/srccl/
Melina V, Craig W, Levin S. Position of the Academy of Nutrition and Dietetics: Vegetarian Diets. J Acad Nutr Diet. 2016;116(12):1970-1980. doi: 10.1016/j.jand.2016.09.025
Kim H, Rebholz CM, Hegde S, et al. Plant-based diets, pescatarian diets and COVID-19 severity: a population-based case–control study in six countries. BMJ Nutr Prev Health. Published online June 7, 2021. doi: 10.1136/bmjnph-2021-000272
EAT. The Planetary Health Diet. Accessed September 13, 2021. https://eatforum.org/learn-and-discover/the-planetary-health-diet/.
The British Dietetic Association. One Blue Dot - the BDA's Environmentally Sustainable Diet Project. Accessed September 13, 2021. https://www.bda.uk.com/resource/one-blue-dot.html.
Alliance to Save Our Antibiotics. Antibiotic Overuse in Livestock Farming. Accessed September 13, 2021. https://www.saveourantibiotics.org/the-issue/antibiotic-overuse-in-livestock-farming/
Shepon A, Eshel G, Noor E, Milo R. The opportunity cost of animal based diets exceeds all food losses. Proc Natl Acad Sci U S A. 2018;115(15):3804-3809. doi: 10.1073/pnas.1713820115