In partnership with One Meal a Day and our local leaders, we invite you to kickstart your health in the Triangle across a free weekend of events! 

Friday, October 26: Movie Night at Varsity Theater in Chapel Hill
Saturday, October 27: Triangle Health Fest at Panther Creek High School off 540 in Cary
Sample delicious and nutritious food from exhibitors
Take a Zumba class and watch a cooking demo
Attend speaking sessions by supportive health and environmental leaders 
Learn how and why to add plant-based foods to schools and restaurants to benefit human and planet health

Meet The Team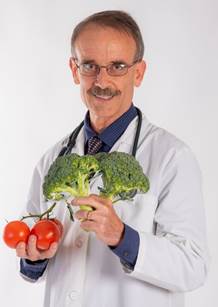 Jonathan Sheline, M.D., M.S., is a board-certified family physician and owner of Physician Assisted Wellness, PLLC. The philosophy of Physician Assisted Wellness is that you, the patient, can heal yourself by using the power of plant-based nutrition, along with exercise and stress reduction. Dr. Sheline will do a thorough medical evaluation and then develop a personalized program for each patient. He has lectured extensively on the health and environmental benefits of plant-based nutrition, and is an active member of the American College of Lifestyle Medicine, and the Physicians Committee for Responsible Medicine. 
Queenetta "Queenie" Moore, C.P.T., L.M.T., has been plant-based vegan for five years and credits her commitment to the diet to her mental clarity, focus, healthy weight, high levels of energy and other countless benefits. Through social media, Queenie has been able to spread the word that a plant-based, active lifestyle with necessary recovery time is the healthiest and most efficient lifestyle for the everyday athlete. Queenie owns 21DaysToPlantBased.com, which provides participants with weekly plant-based meal plans and workouts. Queenie also provides lifestyle coaching, juices, and prepared meals for her  21 to Go customers.
Parul Kharod, M.S., R.D., L.D.N., is a registered dietitian and licensed nutritionist. She works as a Clinical Dietitan with outpatient nutrition services at WakeMed Hopsital in Cary and Raleigh, where she counsels adults and children with an integrative approach. Parul also teaches group classes for the hospital's diabetes management program, advises patients at the Kidney Stone Clinic,  and runs a support group for people with celiac disease and gluten intolerance. Parul is on the board of directors of Plant-Based Prevention of Disease, Inc. (P-POD) and holds leadership roles as an active member of the Vegetarian Nutrition Dietetic Practice Group (VNDPG) of the Academy of Nutrition and Dietetics. 
Dilip Barman is a certified Food for Life instructor, who teaches healthful eating through nutrition lectures and food demonstrations. He also leads Triangle Vegetarian Society where he hosts the country's largest vegetarian Thanksgiving. Dilip has developed a variety of food and cooking programs for schools and has presented on Whole Food Plant-based eating internationally. He is the executive producer of "Code Blue", a film about the impact of food and nutrition on health outcomes.
Nadine Blake is a nutrition director at the Central Park School for Children and has more than 30 years of school food service experience. With her staff, she added healthful, plant-based entrées to the elementary and middle school menus. Central Park is a 2016 recipient of the Physicians Committee's Golden Carrot Award for providing stellar plant-based options and wellness initiatives. Popular items include Pad Thai with Crispy Tofu, Black Bean Tacos, and Great Greek Pasta Salad, among others. To top it off, students are learning firsthand about the health benefits of plant-based foods through gardening and cooking activities. Central Park continues to innovate with new scratch-made options every year.