Recipe
Wacky Chocolate Cake
9 servings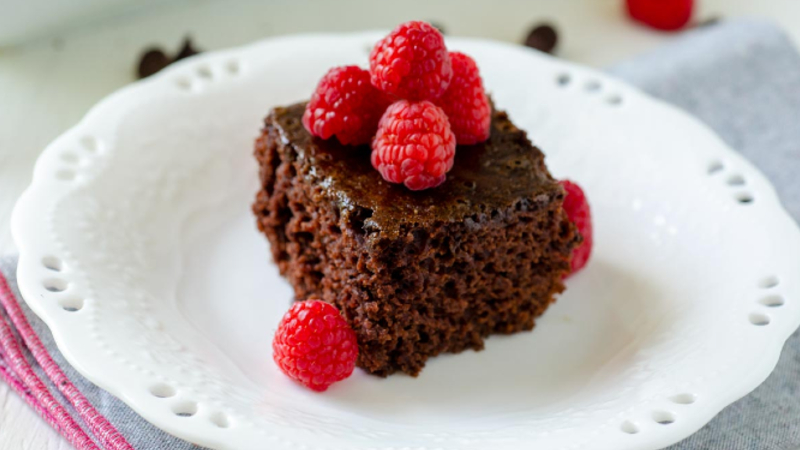 Here is a delightful version of legendary Wacky Cake, which is said to have its origins in World War II rationing, when milk and eggs were hard to come by.
Ingredients
Makes 9 Servings
unbleached pastry flour (1 1/2 cups)

sugar (3/4 cup)

salt (1/2 tsp.)

baking soda (1 1/2 tsp.)

cocoa powder (3 tbsp.)

vanilla extract (2 tsp.)

unsweetened applesauce (5 tsp.)

vinegar (1 tbsp.)

cold water (1 cup)
Directions
Preheat the oven to 350 F. Combine the flour, sugar, salt, baking soda, and cocoa powder in a bowl; stir with a fork until mixed.





In a separate bowl, whisk the vanilla, applesauce, vinegar, and water.





Pour the mixed wet ingredients into the dry ingredients. Stir with a fork until well mixed.





Pour into a 9-by-9-inch baking dish and bake for 30 minutes, until a toothpick inserted in the center comes out clean.





Serve.




Nutrition Facts
Per serving (1/9 of recipe)
Calories: 171
Protein: 2 g
Carbohydrate: 36 g
Sugar: 18 g
Total Fat: 2 g
     Calories from Fat: 10%
Fiber: 1 g
Sodium: 343 g