Recipe
Sweet Potato Muffins
10 servings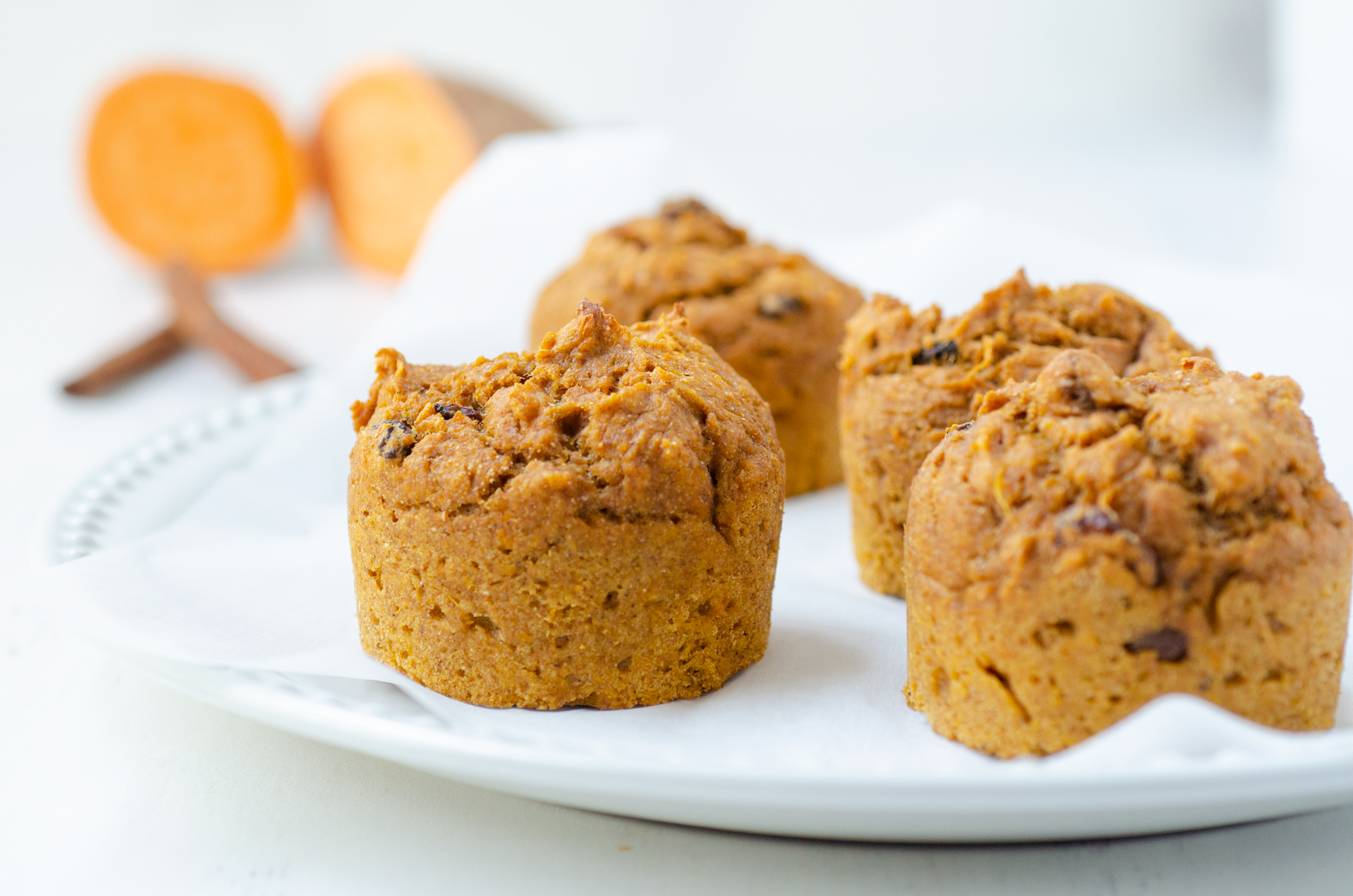 A cancer survivor in my cooking class served these muffins to her church congregation of 150. She reported to me with a chuckle: "The whole church loved the muffins, and no one knew they were vegan!"
About the Recipe
Calories · Protein · Fiber
Nut-free
Ingredients
Makes 10 Servings
2 cups whole-wheat flour

1/2 cup sugar

1 Tbsp baking powder

1/2 tsp baking soda

1/2 tsp cinnamon

1/2 tsp salt

1/4 tsp nutmeg

1 sweet potato

1/2 cup raisins

1/2 cup water
Directions
Preheat the oven to 375 F (191 C).





Cook and mash 1 large sweet potato into 1 3/4 cups (446 g), or use 1 15-ounce (425-g) can of sweet potatoes, drained and mashed. Put the flour, sugar, baking powder, baking soda, cinnamon, salt, and nutmeg in a large bowl and stir to combine. Add the sweet potatoes, raisins, and 1/2 cup (120 mL) of water and stir until well combined.





Lightly coat 10 muffin cups of a standard muffin tin with nonstick cooking spray. Fill each muffin cup almost to the top with batter. Bake for 25 to 30 minutes, until the tops of the muffins bounce back when pressed lightly and a toothpick inserted in the center of a muffin comes out clean. Let the muffins cool in the tin for 1 to 2 minutes before removing. Transfer to a rack to finish cooling. Serve warm or at room temperature.





Tip: Store leftover muffins in an airtight container in the refrigerator.