Recipe
Sesame Bok Choy
10 servings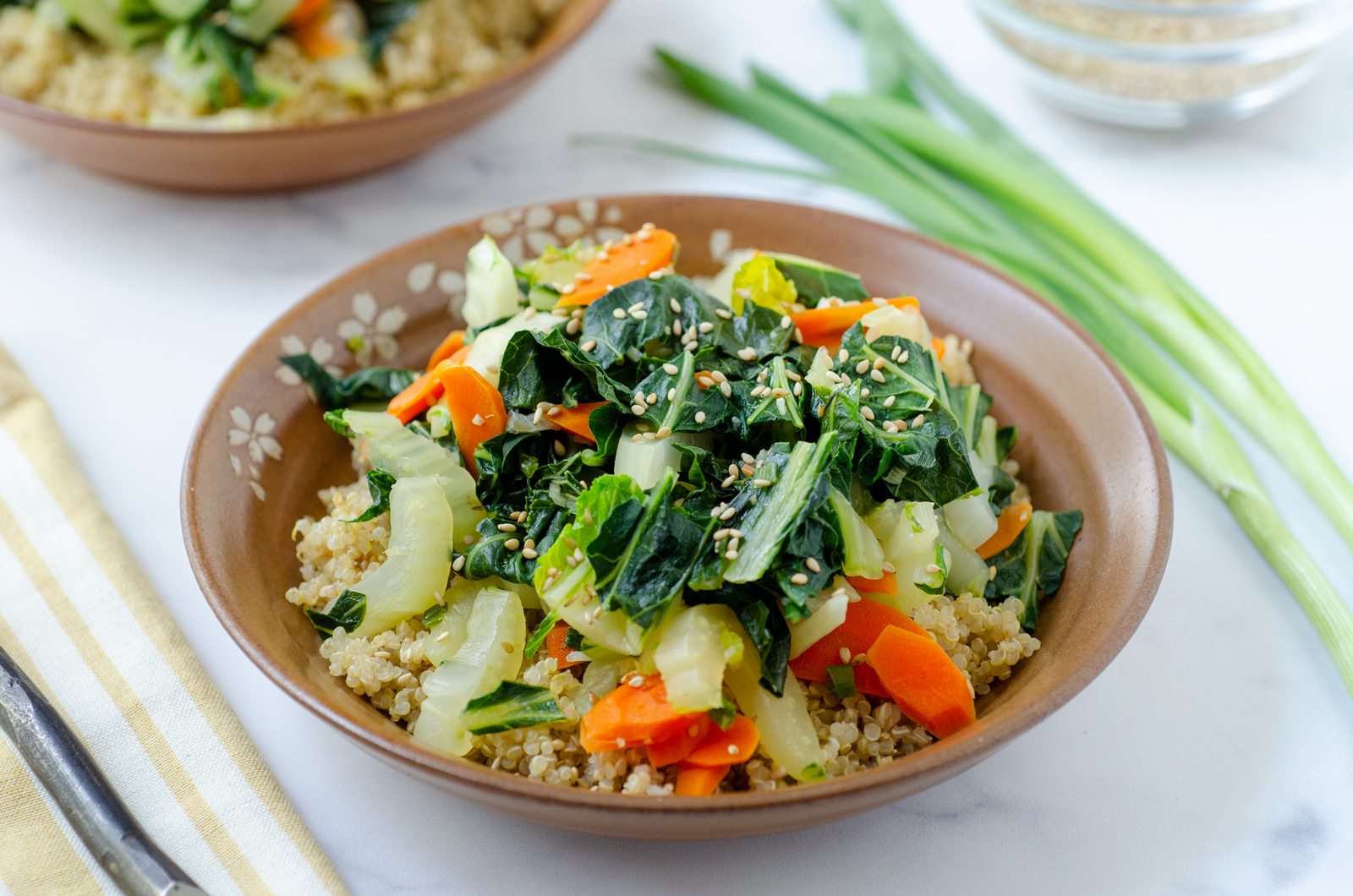 This recipe includes protein-rich quinoa and can be used either as an entree or as a side dish. Stored in the refrigerator, leftovers will keep for 2 to 3 days.
About the Recipe
Calories · Protein · Fiber
Nut-free
Ingredients
Makes 10 Servings
toasted sesame oil (1 tsp)

carrots (4)

green onions (2)

garlic (6 cloves)

bok choy (3 heads)

low-sodium vegetable broth (1/2 cup)

reduced-sodium soy sauce (2/3 Tbsp)

ginger (1/2 inch)

agave nectar (1 tsp)

quinoa (1 cup)

sesame seeds (3 Tbsp)
Directions
Cook the quinoa according to instructions.





Heat the oil in a large nonstick skillet over medium heat. Cut the carrots diagonally into 1/4-inch (0.6-cm) slices. Add the carrots, chopped green onions, and minced garlic and cook and stir for 3 minutes.





Chop bok choy to make about 6 cups (1 kg). Add the bok choy and cook and stir for 2 minutes.





Stir in the vegetable broth, soy sauce, minced ginger, and optional agave nectar (can use maple syrup, if preferred). Decrease the heat to low, cover, and cook for 5 minutes.





To serve, spoon over the cooked quinoa. Sprinkle with unsalted, roasted sesame seeds.





Tip: Substitute cooked brown rice for the quinoa.