Recipe
Pumpkin Bread
Makes 1 loaf, 6 servings servings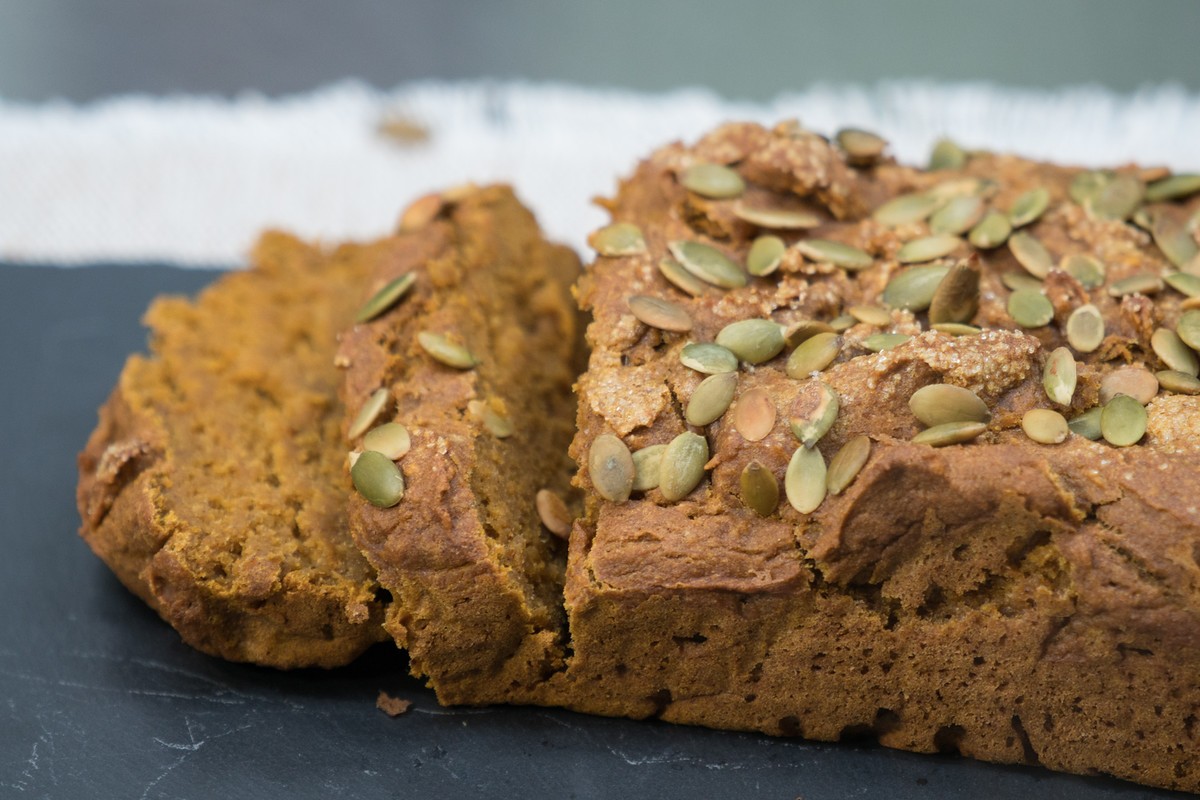 This seasonal delicacy is moist and fragrant with sweet spices. It's especially welcome on chilly autumn mornings.
About the Recipe
Calories · Protein · Fiber
Dessert
Tips: Cool completely before storing. Stored in an airtight container in the refrigerator, the bread will keep for about 4 days.
Ingredients
Makes Makes 1 loaf, 6 servings Servings
whole wheat pastry flour (1 3/4 cups)

brown sugar (1/2 cup)

baking soda (1 teaspoon)

ground cinnamon (1 teaspoon)

salt (1/2 teaspoon)

baking powder (1/2 teaspoon)

ground nutmeg (1/2 teaspoon)

ground ginger (1/2 teaspoon)

unsweetened pumpkin puree (1 (15-ounce) can)

smooth almond butter (1/4 cup)

unsweetened applesauce (1/4 cup)

water (2 tablespoons)

maple syrup (2 tablespoons)

raw pumpkin seeds (1 tablespoon)

sugar (preferably coarse sugar with large crystals) (1½ teaspoons)
Directions
Preheat the oven to 350 F. Line a 9-by-5-inch loaf pan with parchment paper.





Put the flour, brown sugar, baking soda, cinnamon, salt, baking powder, nutmeg, and ginger in a large bowl and stir until well combined.





Add the pumpkin puree, almond butter, applesauce, water, and maple syrup and incorporate using an electric hand or stand mixer until well combined.





Pour into the lined loaf pan. Sprinkle the pumpkin seeds and sugar evenly over the top.





Bake for about 50 minutes, until a toothpick inserted into the center comes out clean. Let cool for 10 minutes before slicing.