Recipe
Fruit Pizzas
4 servings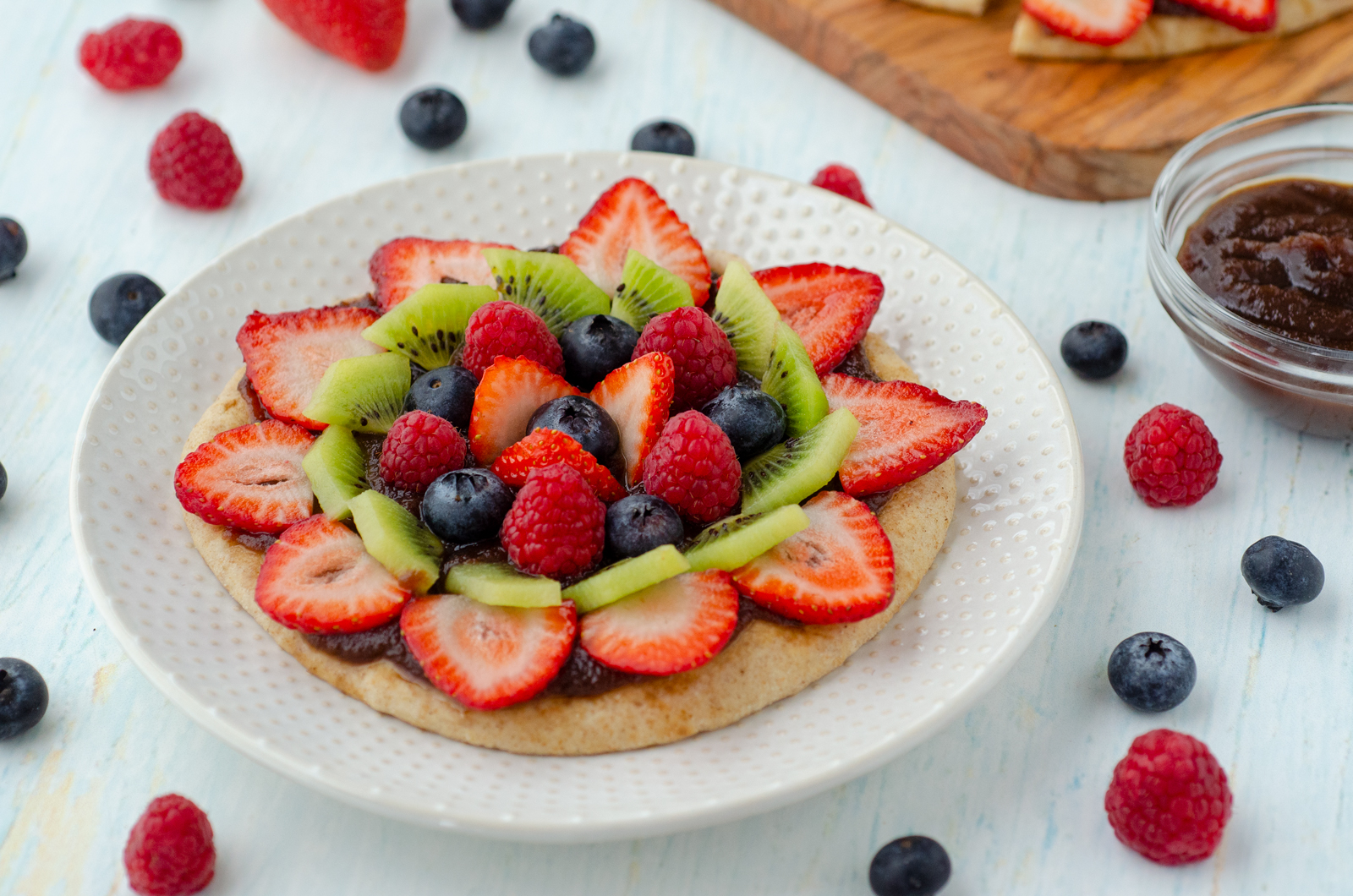 Kids love to make and eat this sweet version of pizza. Not only is it pretty, it's a great way to make eating fruit fun. For variety, use apple, peach, or pear slices for some or all of the fruit, and try blackberries instead of blueberries. Happy pizza making!
About the Recipe
391 Calories · 8 g Protein · 10 g Fiber
Nut-free
Ingredients
Makes 4 Servings
Pita Bread (4 6-inch)

unsweetened apple butter (1 1/2 cups)

kiwi (1)

strawberries (10)

raspberries (15)

blueberries (15)

ground cinnamon (1/8 tsp)
Directions
Spread each pita round with a few tablespoons of the apple butter.





Peel and slice the kiwi and slice the strawberries.





Top pita with some of the fruit, arranged in an attractive pattern. Dust with the cinnamon.





Slice the pizzas into wedges and serve.





Warm Fruit Pizzas: Preheat the oven to 350 F (177 C). Arrange the whole pizzas on a baking sheet. Warm in the oven for 5 to 10 minutes. Slice and serve.




Nutrition Facts
Per Serving
Calories: 391
Protein: 8 g
Fat: 1 g
Carbohydrate: 83 g
Fiber: 10 g
Sodium: 311 mg