Stefanie Ignoffo
Food for Life Instructor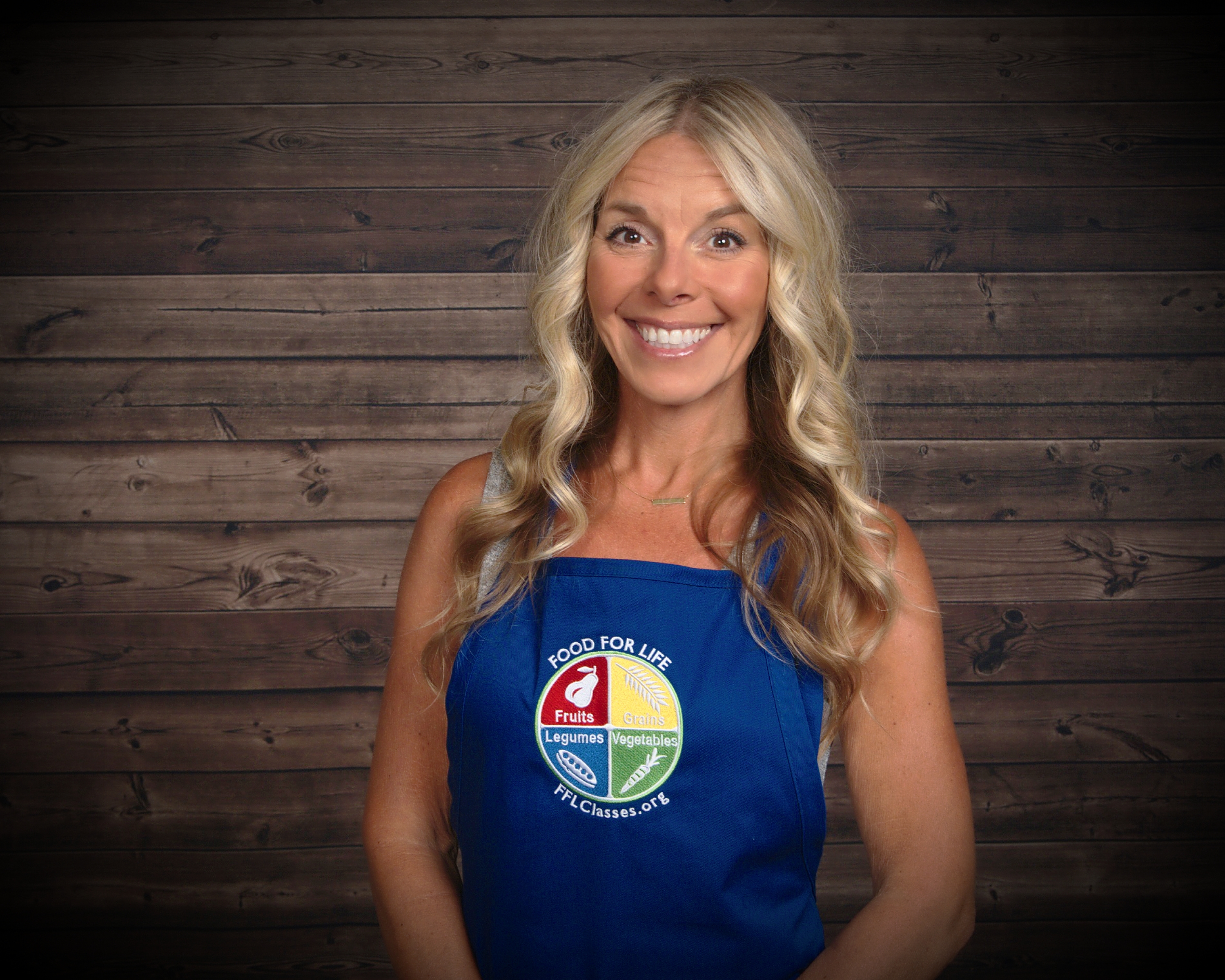 Stefanie Ignoffo is a plant interventionist, founder of Plantspiration NFP Inc., and Food For Life Instructor with the Physicians Committee For Responsible Medicine. She advocates and promotes Lifestyle Medicine by educating, motivating, and inspiring people to adopt a plant-based lifestyle in order to prevent and reverse health issues including heart disease, type 2 diabetes, certain cancers, autoimmune disorders, obesity, and chronic illnesses.
In 2012 after concerns about her daughter wanting to go vegan, she started researching and found not only can we survive without consuming animal, but we can thrive without them. After recognizing the negative effects of the standard American diet she transitioned her and her family. They lost a total of 240 lbs. after adopting a plant-based lifestyle.
After regaining her health and reversing her own diseases, in February 2017, Stefanie earned her certificate in Plant-Based Nutrition at eCornell and T. Colin Campbell Center for Nutrition Studies. Stefanie then took her passion a step further and founded Plantspiration.com a non profit that helps continue to advocate and bring awareness to the public about the correlation of food and disease and the importance and benefits of a plant-based vegan lifestyle for other families as well.
In her spare time Stefanie is an avid cyclist and enjoys trail riding with her husband John, and spending time with her family creating new recipes and vegan traditions.
Upcoming Classes
---