Sharon Matthews, M.P.H.
Food for Life Instructor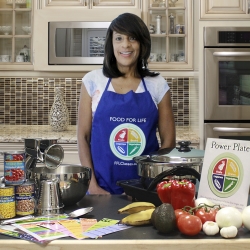 Sharon is a health care administrator and adjunct college instructor with 32 years of study and practice in whole-food, plant-based nutrition. In the early 80s, while serving on the administrative team at a major medical center, she became intrigued with lifestyle factors contributing to unhealthy beginnings (births), the development of disease, premature aging, and premature death. Her curiosity led her to macrobiotics, a whole-food, plant-based way of eating. Adopting a whole-food based way of eating resulted in her maintaining excellent health; free of chronic disease or the need to "diet" to maintain her healthy weight. Her own positive personal experience along with published research studies confirming the benefits of whole-food, plant-based nutrition qualifies and undergirds her passion to teach others.
Serving cities and surrounding areas of Wayne, Oakland, Macomb and Washtenaw counties
Upcoming Classes
---