MaryEllen Bunce
Food for Life Instructor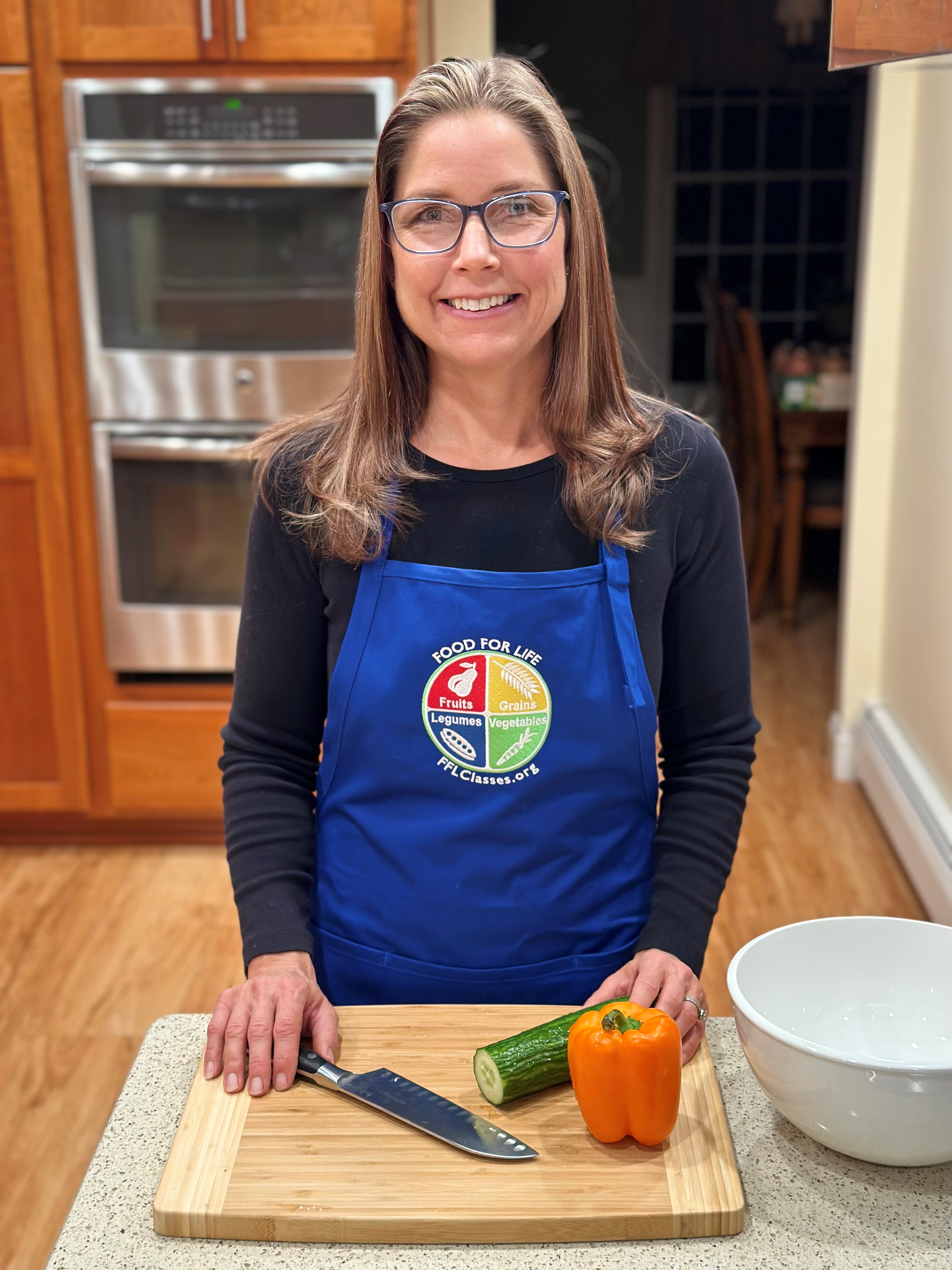 MaryEllen discovered the benefits of a plant-based diet in 2020 when searching for solutions to her own debilitating chronic illness. Inspired by her remarkable recovery, MaryEllen has a passion for sharing the truth about plant-based nutrition with others and helping them transform their health.
MaryEllen holds a plant-based nutrition certificate through the Center for Nutrition Studies at Cornell University. In 2022 she completed Rouxbe plant-based professional culinary school.
As a Food For Life instructor, MaryEllen is excited to teach disease prevention and reversal classes in her community. "Helping people discover the power they have to control their health is an incredible privilege. It is amazing how quickly the body can heal when we provide it with the right resources. My life is a living testimony to this." Together with her husband John, MaryEllen runs Plants4living in the beautiful Finger Lakes region of NYS. When not teaching classes you will often find MaryEllen cooking, hiking, biking and doing yoga; enjoying life to the fullest in appreciation of every day with the good health she now has.
Serving cities and surrounding areas of Finger lakes region of New York State
Upcoming Classes
---