Louise Cohen-Silver, Ph.D.
Food for Life Instructor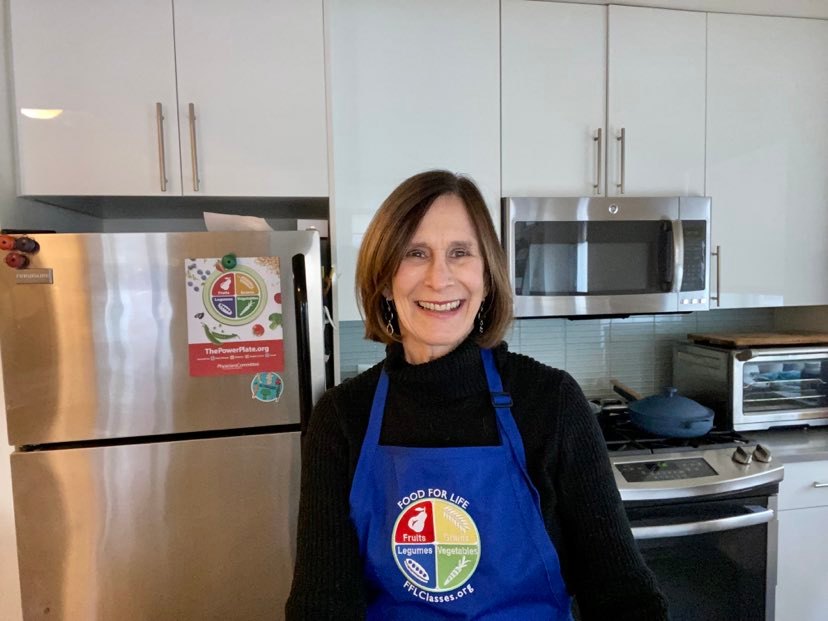 Louise is a salt, oil, and sugar-free vegan and plant-based nutrition educator from Brooklyn, NY. A lifelong animal lover and vegetarian for 50+ years, Louise was first introduced to the vegan lifestyle as a means to achieve and maintain a 40-pound weight loss and thus lower her BMI, cholesterol, blood pressure, and arthritic inflammation. She has since earned her Plant-Based Nutrition Certificate through the T. Colin Campbell Center for Nutrition Studies and e-Cornell and specializes in connecting the dots between inflammation, health, and nutrition. With a Master's in Deaf Education and a PhD in Counseling, she builds upon a decades-long teaching career with individualized cooking classes for both deaf and hearing individuals and interactive virtual classes for plant-based and "plant-curious" individuals of all ages. Her goal is to share the weight management, health, and ethical benefits of eating plants with simple recipes to embrace the lifestyle deliciously.
Serving cities and surrounding areas of NYC and the 5 Boroughs
Upcoming Classes
---
Contact Louise Cohen-Silver Visit Louise Cohen-Silver's Website