Karen Osborne
Food for Life Instructor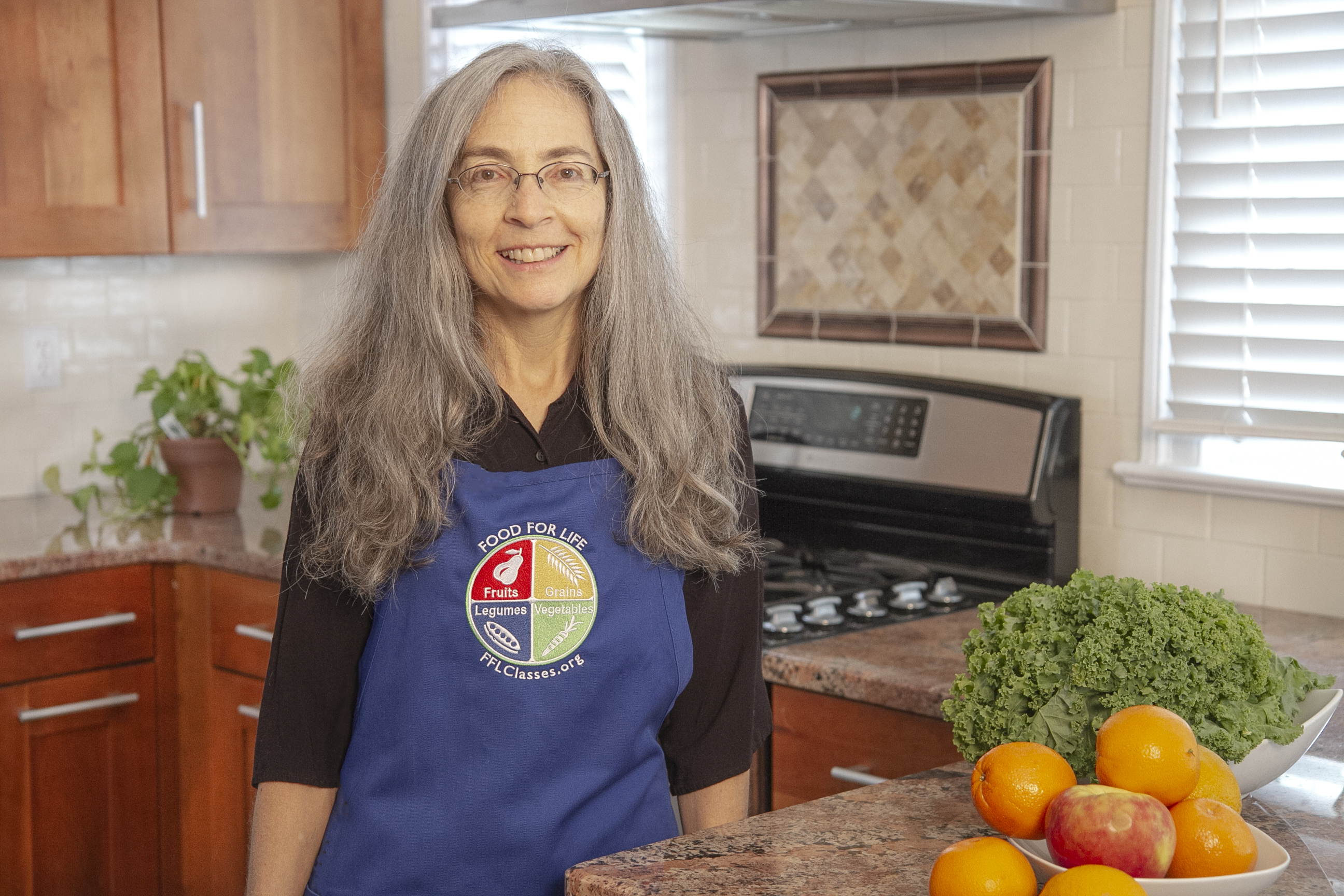 Karen Osborne is a plant-based chef, a registered yoga teacher and a PCRM Food For Life Instructor in Austin, TX. Karen received certification as a Gourmet Raw Vegan Chef and Instructor from Living Light Culinary Academy in Fort Bragg, CA and also graduated from The Natural Epicurean in Austin, TX. She received her Yoga Teacher Training and Trauma Informed Yoga Therapy Training from Sundara Yoga Therapy. Karen also studied Yoga For Osteoporosis with Dr. Loren Fishman and Ellen Saltenstall and teaches Yoga for Bone Health group and private lessons in Austin, TX. Karen is currently studying Nutritional Endocrinology.
Karen believes that the body has an incredible ability to heal itself if given what it needs. She enjoys helping people determine the easiest most delicious ways to give their bodies what will give them strong bones, vibrant health and a great quality of life naturally.
Serving cities and surrounding areas of Austin, Round Rock, San Marcos, New Braunfels, Bastrop, Kyle, Buda, Georgetown, Cedar Park, Leander and Hutto areas of Texas.
Upcoming Classes
---