Ginette Gundlach, R.N.
Food for Life Instructor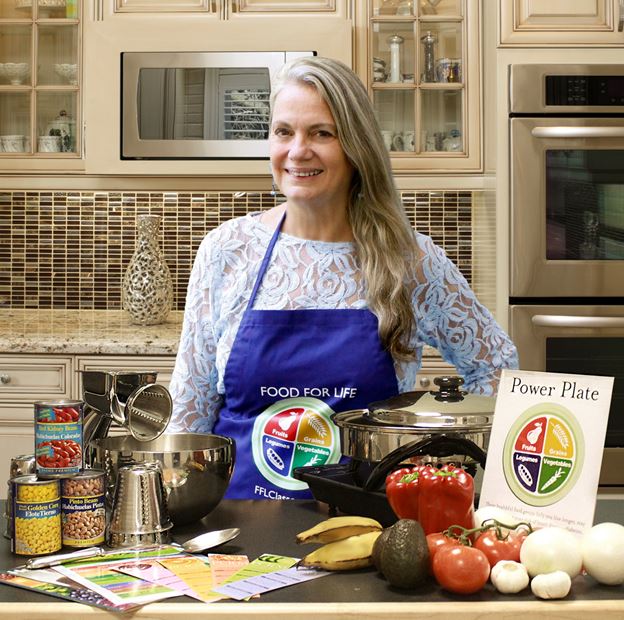 Ginette is a critical care nurse, celebrating her 30th year of caring for patients at the bedside. She is passionate about not only the prevention but also the healing of disease that is possible through good sound nutrition. Ginette firmly believes that by adopting a whole-food, plant-based way of life, one can obtain and maintain good health throughout life. Ginette is certified from Cornell University in plant-based nutrition since 2013. She believes in empowering people through education, support, and perseverance. She teaches that by nourishing your body one bite at a time, you will be empowered to attain good health.
Serving cities and surrounding areas of Missoula, Lolo, Stevensville, Hamilton, Helena, and Livingston
Upcoming Classes
---