Evelisse Capó, Pharm. D.
Food for Life Instructor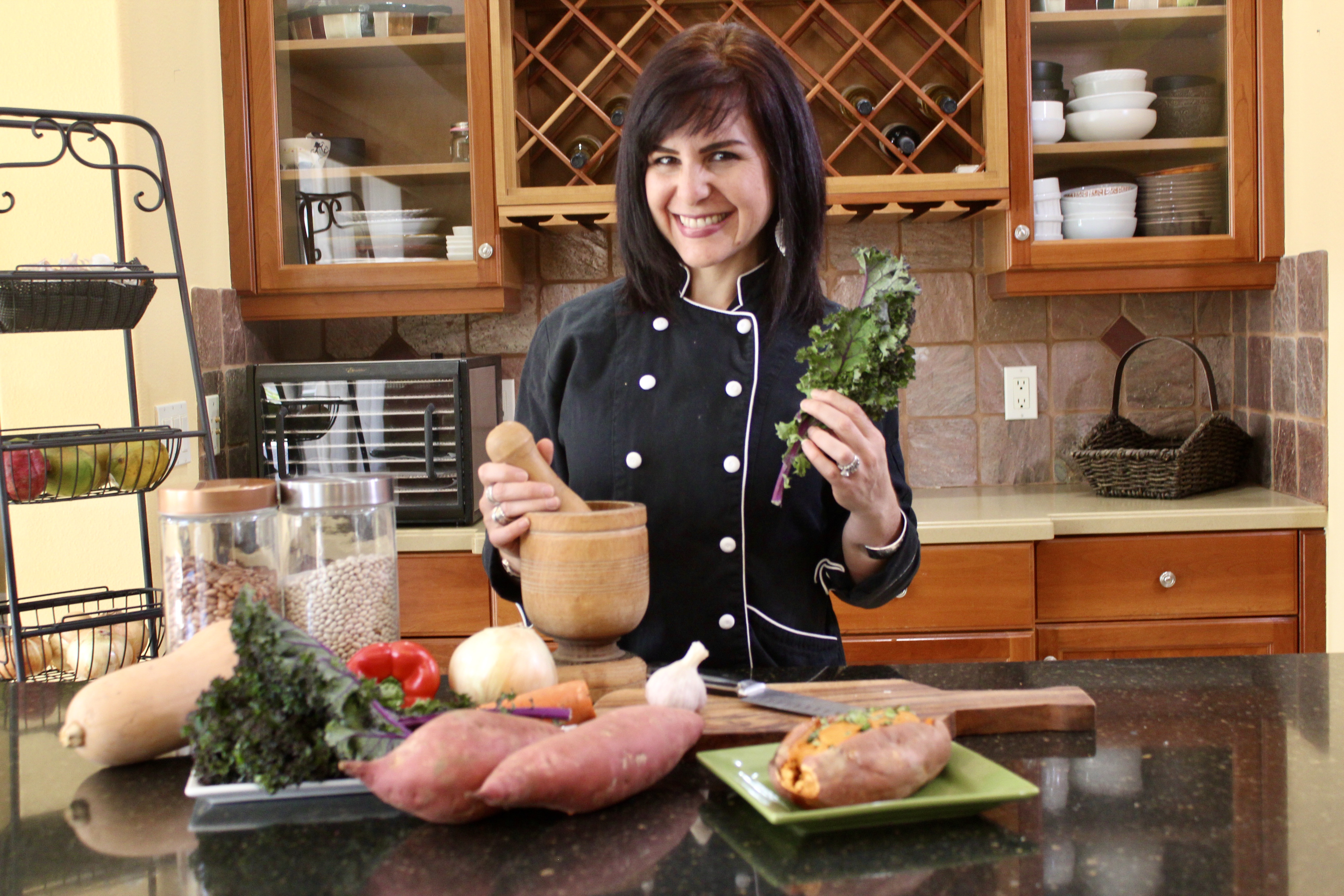 Evelisse Capó, received a Bachelor of Science in Engineering from Purdue University and a Doctor of Pharmacy degree from the University of the Sciences in Philadelphia. While practicing clinical pharmacy, she witnessed the pain and suffering of many chronically ill patients in hospitals and long-term care institutions. Questioning the effectiveness of the conventional approach to treating diseases such as cancer, diabetes, and heart disease, she trained in Culinary Medicine and founded The Food Pharmacy (thefoodpharmacy.com) and Farmacia en La Cocina (farmaciaenlacocina.com) where she provides guidance and support to those looking to adopt a whole food plant-based lifestyle. Evelisse is the Director of Culinary and Spanish Content for the T. Colin Campbell Center for Nutrition Studies. Dr. Capó is a certified instructor for PCRM's Food for Life Program and collaborated in the GEICO Workplace Nutrition Study coordinated by the Washington Center for Clinical Research. She is an active board member and speaker for the Casa Vegana de la Comunidad non-for profit organization in Puerto Rico. Evelisse lives in Florida and shares her life with her husband, four plant-strong children and three dogs.
Evelisse Capó, recibió su licenciatura de Ciencias en Ingeniería en Purdue University y su Doctorado de Farmacia en University of the Sciences in Philadelphia. Mientras practicaba farmacia clínica, fue testigo del dolor y el sufrimiento de muchos pacientes con enfermedades crónicas en hospitales e instituciones de atención a largo plazo. Al cuestionar la efectividad del enfoque convencional para tratar enfermedades como el cáncer, la diabetes y las enfermedades del corazón, buscó y completó la capacitación en múltiples programas de certificación de nutrición basados en plantas. Dejando atrás la farmacia tradicional, la Dr. Capó fundó The Food Pharmacy (thefoodpharmacy.com) y Farmacia en La Cocina (farmaciaenlacocina.com) convirtiéndose en "Farmacéutica de alimentos". Actualmente ayuda a las personas a utilizar los alimentos como medicina para prevenir y manejar una amplia variedad de problemas de salud. Evelisse es la Directora de contenido culinario y en español para el Centro de Estudios de Nutrición de T. Colin Campbell. Evelisse es facilitadora certificada del Programa de Alimentos para la Vida (Food for Life) de PCRM y colaboró en el Estudio de Nutrición en el Lugar de Trabajo GEICO coordinado por el Centro de Investigaciones Clínicas de Washington. Evelisse es miembro activa de la Junta y ponente de la organización sin fines de lucro Casa Vegana de la Comunidad en Puerto Rico. Evelisse vive en el estado de Florida y comparte su vida con su esposo, sus cuatro hijos, y sus tres perritas.
Serving cities and surrounding areas of Sarasota
Upcoming Classes
---