Damaris Oakley
Food for Life Instructor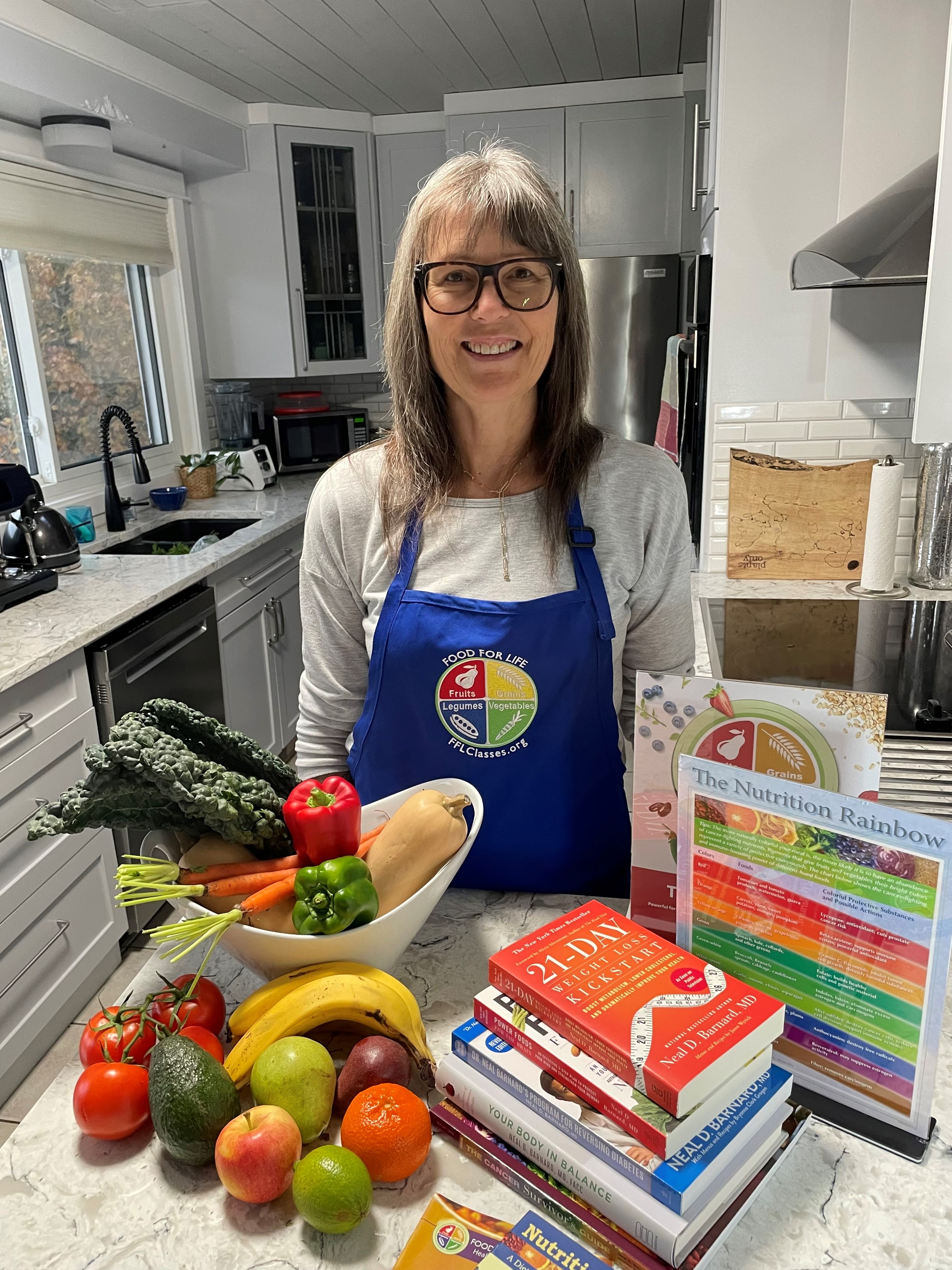 Damaris loves to cook and share her passion for food, healthy eating and the power of plants with plant-based whole foods.
Motivation for her plant based lifestyle came after watching Forks Over Knives The Movie. It was life changing for her. As she struggled with diet and health while watching family members do the same, she then decided to try a whole food, plant based diet and soon after experienced first hand how healthy eating plants can be. She has completed her Holistic Nutrition Coach Certification (NutraPhoria School of Holistic Nutrition) and approaches wellness to include fitness, mental health, restfulness and positive relationships too!
Damaris is passionate about paying it forward and helping people realize the power of plants: how easy it is to cook healthy and delicious recipes to reap the benefits of eating plant-based for life.

Serving cities and surrounding areas of Nanaimo, BC and surrounding areas including Vancouver Island!
Upcoming Classes
---