Brenda Workman, M.Ed.
Food for Life Instructor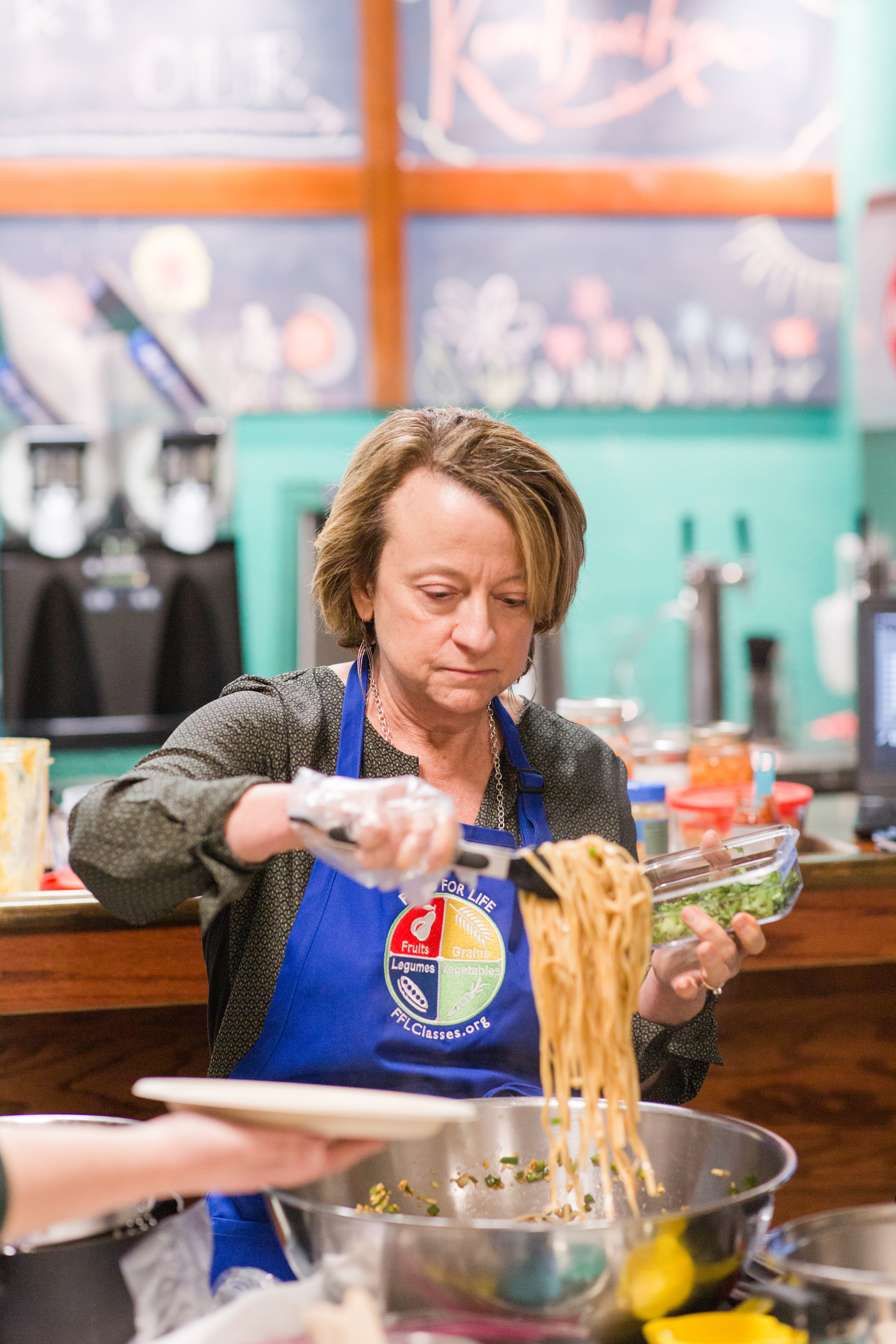 Brenda Workman is an Appalachian girl turned Vegan. Growing up on traditional West Virginia foods, she struggled with obesity, high blood pressure, and high cholesterol. She finally decided to take her doctor's advice and switch to a plant based diet. To her amazement, the food was delicious and satisfying. Because of this diet change, she is now off blood pressure meds and cholesterol meds. She has lost over 50 pounds and has loads of energy. Brenda says the biggest change is that she no longer craves sweets, which was once her obsession. No more measuring & counting. Now Brenda loves to share the message of how nutrition and health run hand in hand. She loves to show just how delicious plant based food can be.
Masters in Education from Bluefield University
Certificate in Plant Based Nutrition from T. Colin Campbell Center for Nutrition Studies & E-Cornell
Licensed Food for Life Instructor
Serving cities and surrounding areas of West Virginia, Virginia
Upcoming Classes
---