Sancar Community Center
1609 East Franklin St
Chapel Hill, NC 27516
United States
Class Dates
Power of Your Plate
Friday, September 16, 2022 6:00 PM to 8:30 PM
Let's Go!
Friday, October 21, 2022 6:00 pm to 8:30 pm
Getting in Gear
Friday, October 28, 2022 6:00 pm to 8:30 pm
Breaking the Food Seduction
Friday, November 4, 2022 6:00 PM to 8:30 PM
Keys for Natural Appetite Control
Friday, November 11, 2022 6:00 PM to 8:30 PM
Digestive Health
Friday, November 18, 2022 06:00 PM to 08:30 PM
The Power of Food for Healthy Weight Management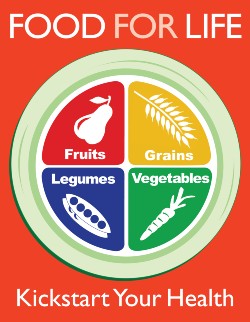 Discover which foods are optimal for weight management, learn about various health topics, and get empowered with the practical cooking skills needed for better health. Enjoy cooking demonstrations and taste delicious, healthful dishes in a supportive group setting.
In this class we will learn some evidence-based nutrition and then move to the kitchen. There your instructor, Dilip Barman, will prepare several healthy whole food plant-based vegan dishes. You will get to sample each of them and go home with recipes and other resources.
The Sancar Center is easy to find at 1609 E. Franklin Street very close to Whole Foods Market on the opposite side of the street. If coming from route 40 via 15/501 South, go less than 2 miles then bear right to get on E. Franklin Street. In about a half mile you will come to S. Elliott Road and Whole Foods on your left; the Sancar Center is just ahead on the right about 1/10 of a mile. From UNC, take E. Franklin Street about 2 1/2 miles. After passing Estes Drive and then the Siena Hotel on your left, you will see the Sancar Center just ahead on your left.
To register, please use the website or contact Deniz Ender by email at denizender@yahoo.com or by phone at 919-219-2516.
Register Online
Complete Survey