Foods for a Healthy Heart
Sno-Valley Senior Center
4610 Stephens Avenue
Carnation, WA 98014
United States
Class Dates
Foods for a Healthy Heart
Wednesday, September 7, 2022 1:00 PM Pacific Time to 3:00 PM Pacific Time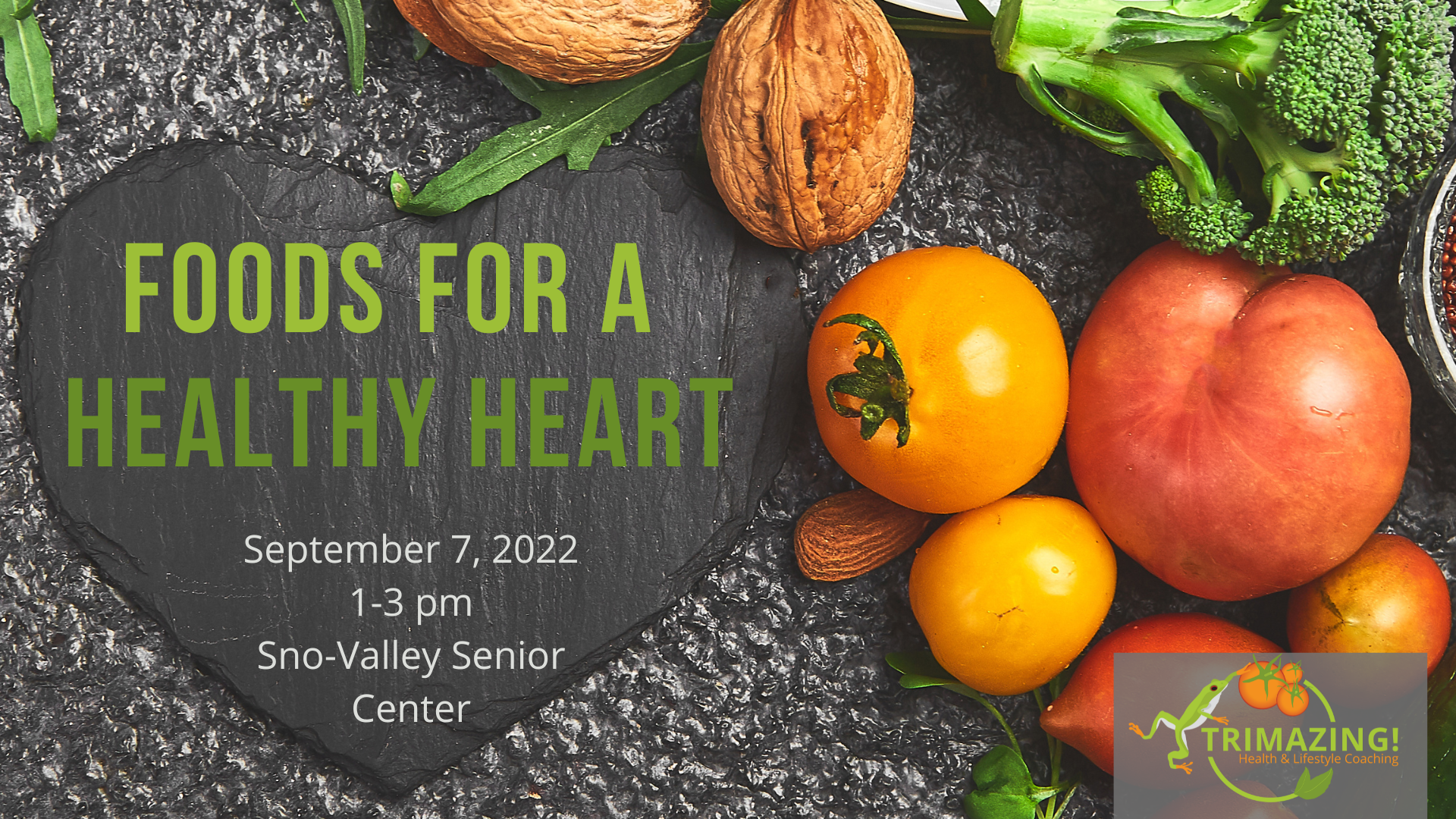 In-Person Cooking Class with Samples!
Sno-Valley Senior Center (SVSC) Presents:
Foods for a Healthy Heart with Cindy from Trimazing!
Wednesday, September 7, 2022 from 1:00-3:00pm
Cost is $15 for SVSC members, $17 for non-members. Limited number of spots available.
Does heart disease run in your family?

Have you been told you're at risk for a cardiovascular event due to elevated cholesterol or blood pressure?

Did you have a heart attack and want to know how to prevent having another one?

Do you have a cardiac stent and want to know how to protect that stent?
Learn steps to reduce your risk of cardiovascular disease. Research shows a plant-rich diet can improve several risk factors for heart disease, including high cholesterol, atherosclerosis, and high blood pressure. The information in this class can help lower your risk factors and maybe even reverse your disease.
Includes easy and delicious recipes: Lemon-Berry Pancakes, Irresistible White Bean Dip, and Sesame Quinoa Salad.  
About Your Instructor: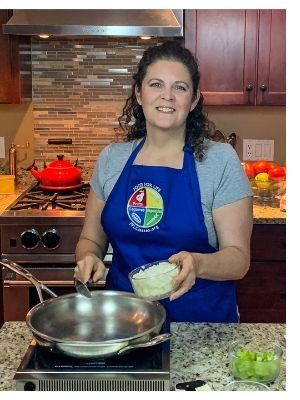 Cindy Thompson wants you to be Trimazing—three times better than amazing! After improving her health and fitness through plant-based nutrition, losing 60 pounds and becoming an adult-onset athlete, she retired from her 20-year firefighting career to help people just like you with her business, Trimazing! Health & Lifestyle Coaching. In addition to being a certified health coach, Cindy is a Food for Life Instructor with the Physicians Committee for Responsible Medicine and Harvard Medical School Culinary Coach, teaching people how to prepare delicious, satisfying, and health-promoting meals.
[Trī-māz-ing]
: three times better than amazing
(425) 333-4152
Register Online
Complete Survey