Power Foods for the Brain
Sno-Valley Senior Center
4610 Stephens Avenue
Carnation, WA 98014
United States
Class Dates
Power Foods for the Brain
Wednesday, October 5, 2022 1:00 PM Pacific Time to 3:00 PM Pacific Time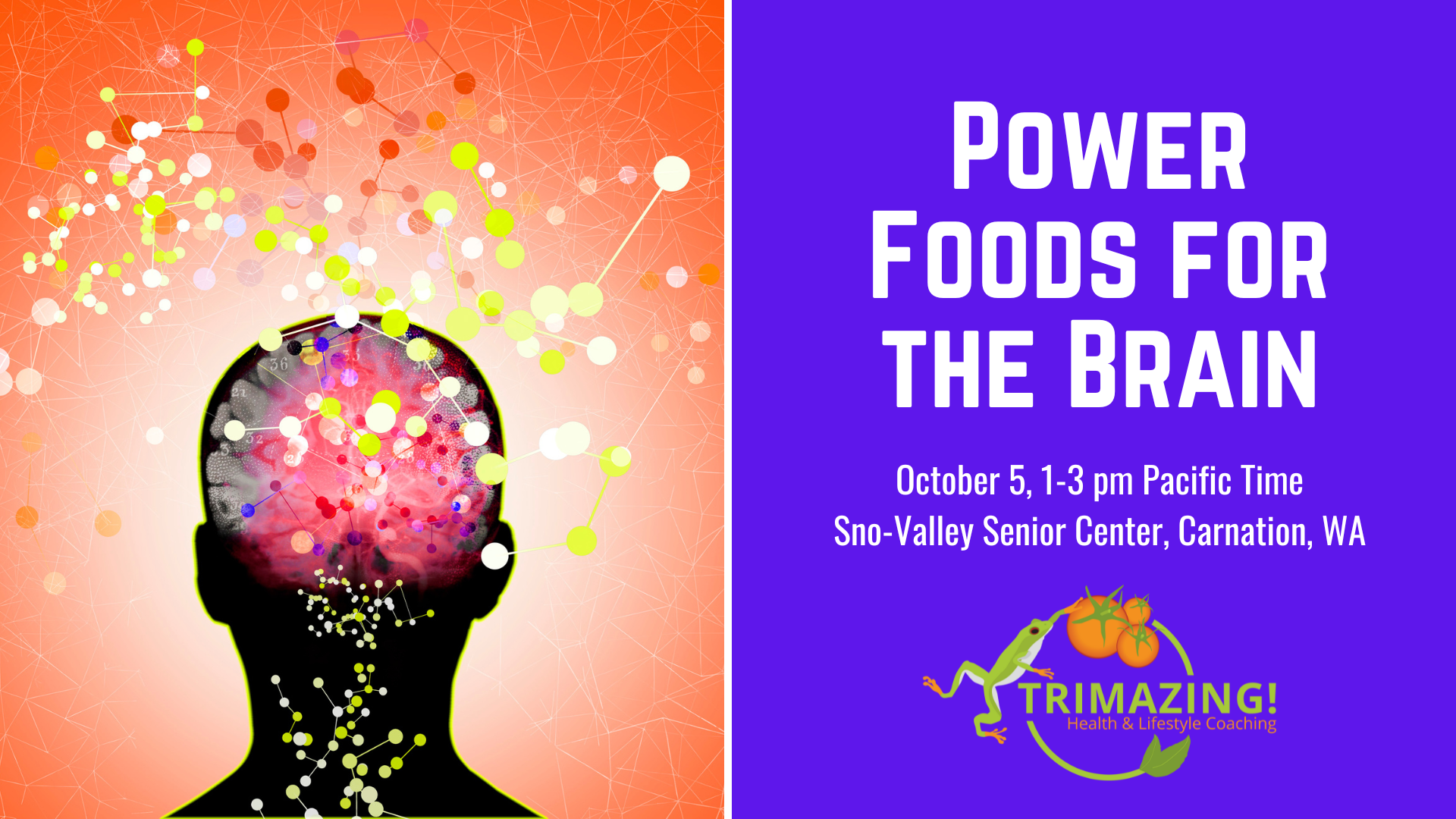 In-Person Cooking Class with Samples!
Sno-Valley Senior Center (SVSC) Presents:
Power Foods for the Brain with Cindy from Trimazing!
Wednesday, October 5, 2022 from 1:00-3:00pm
Cost is $15 for SVSC members, $17 for non-members. Limited number of spots available.
A decline in brain health is not an inevitable part of aging. How we eat and live can help us protect our memory and stay sharp as we age.
Plant-based foods, including berries and foods rich in vitamin E, including nuts, seeds, leafy greens, and whole grains, are beneficial to the brain and may help prevent Alzheimer's disease and other forms of dementia. But diet isn't your only line of defense. You'll also learn strategies for maintaining memory and improving brain function.
Includes easy and delicious recipes: Sweet Potatoes Two Ways, Easy Colorful Pasta Salad, and Chocolate Pudding.
About Your Instructor: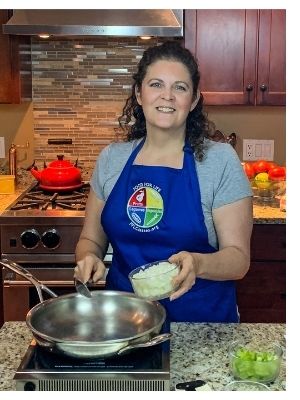 Cindy Thompson wants you to be Trimazing—three times better than amazing! After improving her health and fitness through plant-based nutrition, losing 60 pounds and becoming an adult-onset athlete, she retired from her 20-year firefighting career to help people just like you with her business, Trimazing! Health & Lifestyle Coaching. In addition to being a certified health coach, Cindy is a Food for Life Instructor with the Physicians Committee for Responsible Medicine and Harvard Medical School Culinary Coach, teaching people how to prepare delicious, satisfying, and health-promoting meals.
[Trī-māz-ing]
: three times better than amazing
(425) 333-4152
Register Online
Complete Survey