Foods for a Healthy Heart
Private Residence
Online class via Zoom
Cedar Falls, IA 50613
United States
Class Dates
Foods for a Healthy Heart
Wednesday, December 9, 2020 06:00 PM to 08:00 PM

Research shows a plant-based diet doesn't just prevent heart disease, but it can manage and sometimes even reverse it. Cardiovascular disease is the leading cause of death in the United States and around the world. Eating habits and other lifestyle factors play a key role in determining the risk of heart disease. Pioneering studies by Dean Ornish, MD, Caldwell Esselstyn Jr., MD, and others have shown a low-fat, plant-based diet, combined with regular exercise and a healthful overall lifestyle, can prevent, delay, and even reverse heart disease and other cardiovascular events. Dr. Ornish's landmark study tested the effects of a plant-based diet on participants with moderate to severe heart disease. There were no surgeries or stents—just simple diet and lifestyle changes. Within weeks, 90 percent of chest pain diminished. After just one month, blood flow to the heart improved. After a year, even severely blocked arteries reopened. At the Cleveland Clinic, Dr. Esselstyn tested the same approach on patients with severe heart disease and published similar results. Thirty years later, all of the compliant patients are still thriving. Plant-based diets benefit heart health because they contain no dietary cholesterol, very little saturated fat, and abundant fiber. Meat, cheese, and eggs, on the other hand, are packed with cholesterol and saturated fat, which cause plaque buildup in the arteries, eventually leading to heart disease. A plant-based diet can also help improve several risk factors for heart disease:
High Blood Pressure: A plant-based diet, rich in potassium, improves blood pressure.
High Cholesterol: Aim for high-fiber foods, which can help lower cholesterol.
Atherosclerosis: Diets rich in saturated fat and cholesterol cause plaque buildup in the arteries, restricting blood flow.
Inflammation: Plant-based diets help reduce inflammation, which can lead to heart disease and other conditions.
The basic class format for this class is as follows:
Welcome – 10 minutes
Video Lesson – Up to 20 minutes
Quiz/Discussion – 10 minutes
Cooking Demonstration – 50 minutes
Resources & Recipes – 10 minutes
Questions – 10 minutes 
This class is part of a 4-part holiday series. Individual classes are $20 each or $60 for all four.
ThanksLiving! (aka Holiday Foods) - November 11, 6-8 pm CT
Learn how to make delicious, whole food, plant-based holiday favorites including stuffing, green bean casserole, mashed potatoes and gravy, cranberry relish, and more!
Avoiding Environmental Chemicals - November 18, 6-8 pm CT
Review common chemical exposures and how to avoid them to keep you and your family safe.
Power Foods for the Brain - December 2, 7-9 pm CT
Learn strategies for maintaining memory and improving brain function including how to prepare brain health-promoting meals!
Foods for a Healthy Heart - December 9, 6-8 pm CT
Research shows a plant-based diet doesn't just prevent heart disease, but it can manage and sometimes even reverse it. Join me to learn how plant-based diets benefit heart health (hint: they're free of dietary cholesterol, have very little saturated fat, and are abundant in fiber!).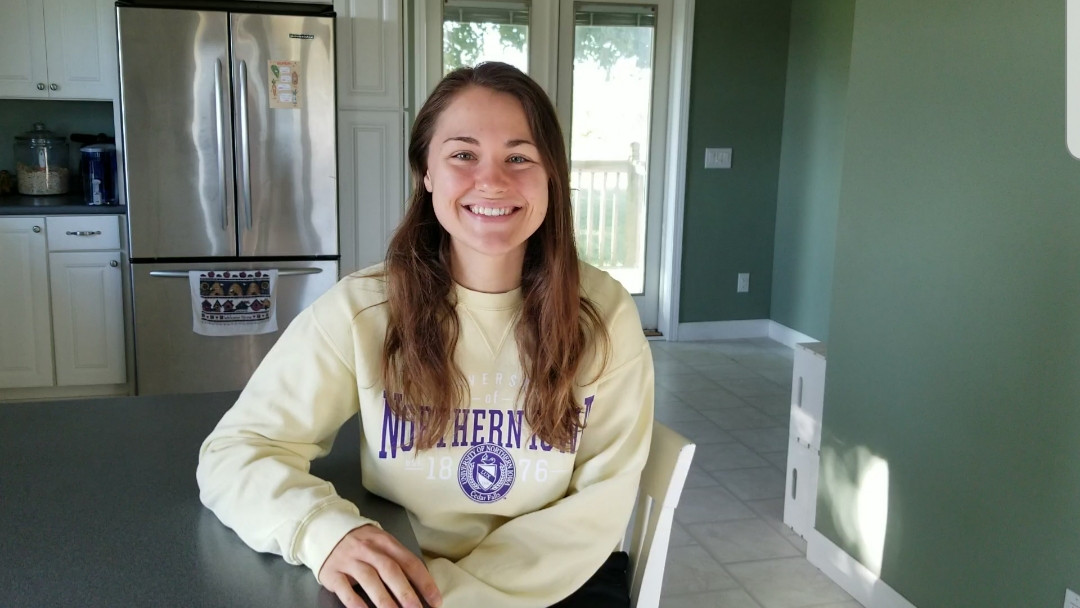 Join Lauren in her kitchen (from the comfort of your own home!) for this 4-week holiday series! Cost is $60 and includes live, online classes via Zoom, cooking demos, handouts, recipes, healthy meal ideas, and Instructor support!

Important note: The information provided in this program is not intended to advise or counsel individuals on nutrition or to diagnose any disease. It is important to seek the advice of your medical doctor or other health care professional for your individual health concerns. Those who take medications for diabetes or high blood pressure may find these medications start working better than ever or even too well while participating in this program, and we encourage them to be in touch with their health care provider about evaluating their personal medication needs.
Please use the link below to register or email Lauren at laurenj6147@gmail.com.
Register Online