Power Foods for the Brain
Private Residence
Online class via Zoom
Cedar Falls, IA 50613
United States
Class Dates
Power Foods for the Brain
Wednesday, December 2, 2020 07:00 PM to 09:00 PM

Plant-based foods are beneficial to the brain and may help prevent Alzheimer's disease and other forms of dementia. A decline in brain health is not an inevitable part of aging. But how we eat and live can help us protect our memory and stay sharp into old age. Research shows saturated and trans fats found in dairy products, meats, pastries, and fried foods can increase the risk for cognitive decline. Instead, eat a plant-based diet, which helps protect brain health. Berries and foods rich in vitamin E, including nuts, seeds, leafy greens, and whole grains are especially beneficial. Take a B12 supplement to preserve nerve function. But avoid supplements with iron and copper. These metals can harm brain health. Consume iron supplements only when directed by your physician. You'll also want to choose aluminum-free products including cookware and baking powder. But diet isn't your only line of defense. Make sure to lace up those sneakers and exercise regularly and get plenty of sleep for optimal brain health. In this Food for Life: Power Foods for the Brain class, you will learn strategies for maintaining memory and improving brain function including how to prepare brain health-promoting meals.
The basic class format for this class is as follows:
Welcome – 10 minutes
Video Lesson – Up to 20 minutes
Quiz/Discussion – 10 minutes
Cooking Demonstration – 50 minutes
Resources & Recipes – 10 minutes
Questions – 10 minutes 
This class is part of a 4-part holiday series. Individual classes are $20 each or $60 for all four.
ThanksLiving! (aka Holiday Foods) - November 11, 6-8 pm CT
Learn how to make delicious, whole food, plant-based holiday favorites including stuffing, green bean casserole, mashed potatoes and gravy, cranberry relish, and more!
Avoiding Environmental Chemicals - November 18, 6-8 pm CT
Review common chemical exposures and how to avoid them to keep you and your family safe.
Power Foods for the Brain - December 2, 7-9 pm CT
Learn strategies for maintaining memory and improving brain function including how to prepare brain health-promoting meals!
Foods for a Healthy Heart - December 9, 6-8 pm CT
Research shows a plant-based diet doesn't just prevent heart disease, but it can manage and sometimes even reverse it. Join me to learn how plant-based diets benefit heart health (hint: they're free of dietary cholesterol, have very little saturated fat, and are abundant in fiber!).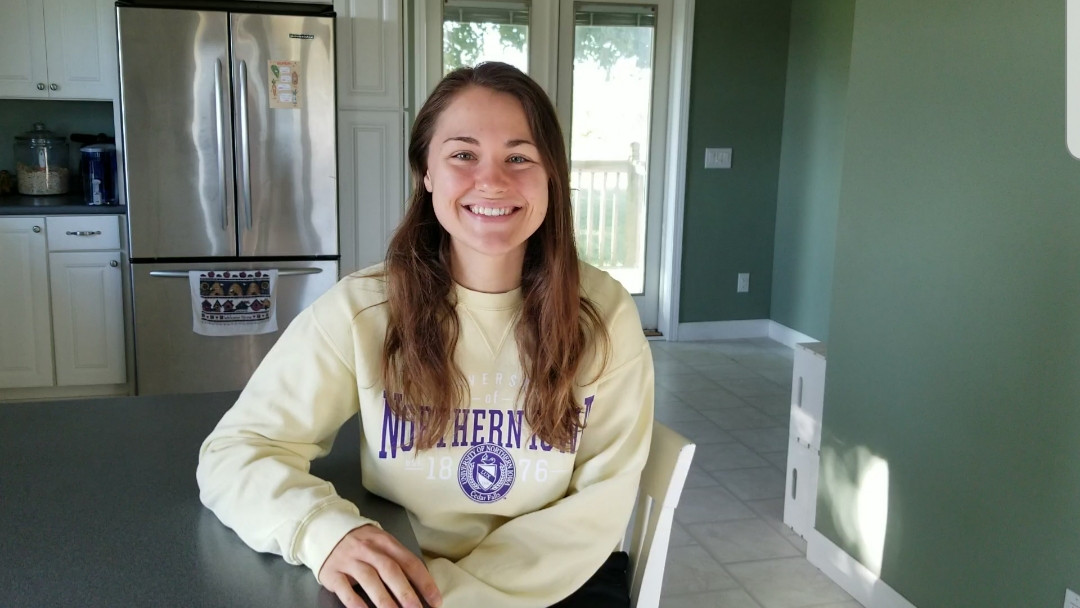 Join Lauren in her kitchen (from the comfort of your own home!) for this 4-week holiday series! Cost is $60 and includes live, online classes via Zoom, cooking demos, handouts, recipes, healthy meal ideas, and Instructor support!

Important note: The information provided in this program is not intended to advise or counsel individuals on nutrition or to diagnose any disease. It is important to seek the advice of your medical doctor or other health care professional for your individual health concerns. Those who take medications for diabetes or high blood pressure may find these medications start working better than ever or even too well while participating in this program, and we encourage them to be in touch with their health care provider about evaluating their personal medication needs.
Please use the link below to register or email Lauren at laurenj6147@gmail.com.
Register Online