BARN
8890 Three Tree Lane
Bainbridge Island , WA 98110
United States
Class Dates
Power of Your Plate
Sunday, January 10, 2021 4:00 PM PST to 6:00 PM PST
Let's Go!
Sunday, January 17, 2021 4:00 PM PST to 5:30 PM PST
Getting in Gear
Sunday, January 24, 2021 4:00 PM PST to 5:30 PM PST
Breaking the Food Seduction
Sunday, January 31, 2021 4:00 PM PST to 5:30 PM PST
Keys for Natural Appetite Control
Sunday, February 7, 2021 4:00 PM PST to 5:30 PM PST
Join plant-based Chef Nancy Travis as she guides you through a 21-day plant-based challenge that is perfect for someone who is interested in losing weight, wanting support in controlling diabetes as well as supporting a healthy blood pressure and heart. 
This is weight loss without restricting "carbs" or counting calories. The key to healthy weight loss and maintaining a healthy weight is learning to choose the right foods that are satisfying and health promoting.  This program based on clinical research and created by The Physicians' Committee for Responsible Medicine, will help you lose weight and stay healthy, all while bolstering clinical benefits such as lowering cholesterol, blood pressure, gaining better diabetes control as well as improving energy and mood. 
Each class in the series will include an educational video, class discussion and support as well as a cooking demonstration of 3 recipes. Lots of tips and tricks, recipe handouts, as well as additional resources will be shared. You will also have access to Nancy via email to answer any questions between sessions.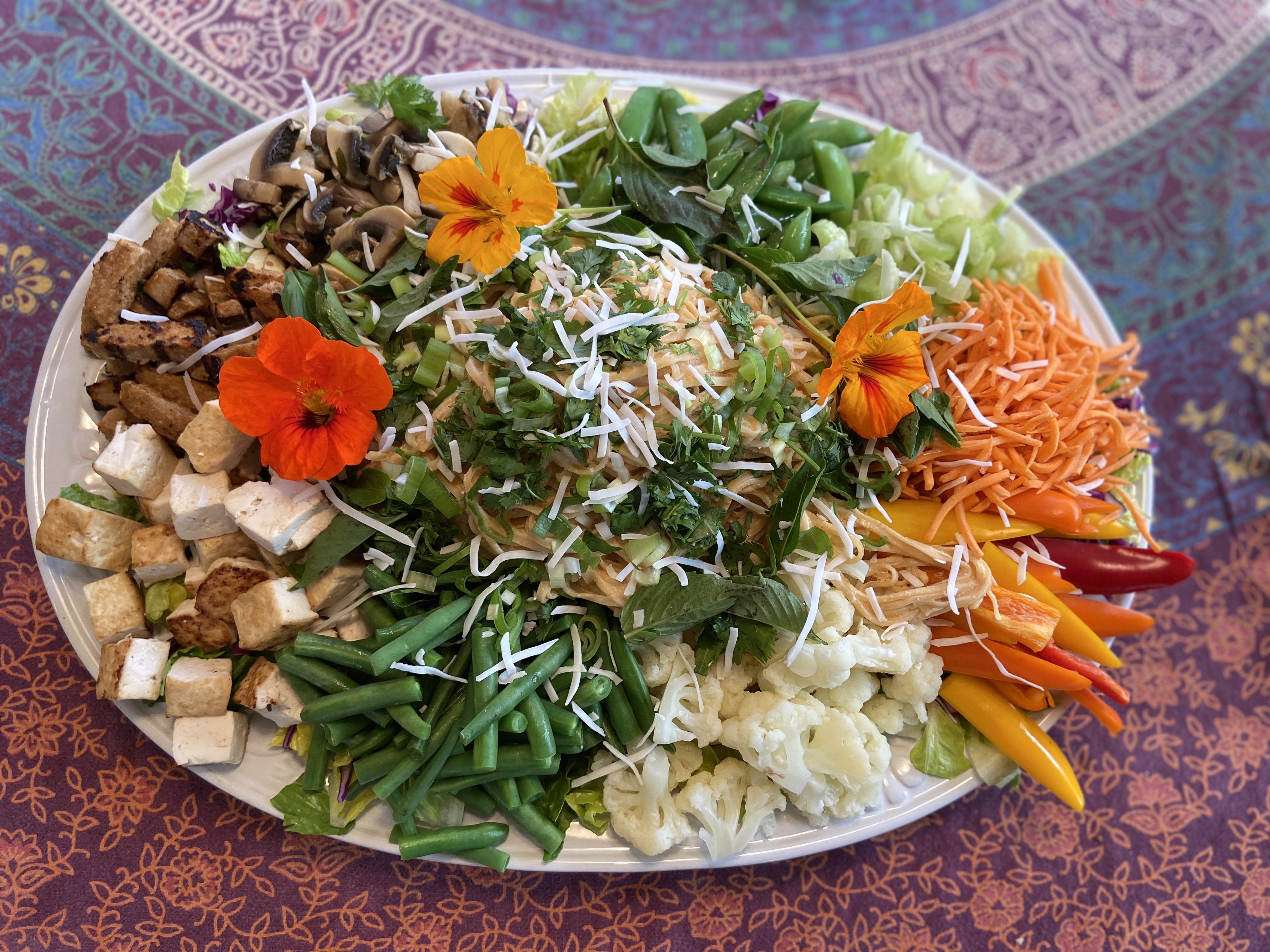 Register Online