Private residence
Online class via Zoom
Cedar Falls, IA 50613
United States
Class Dates
Immune-Boosting Foods
Tuesday, August 4, 2020 05:30 PM to 07:30 PM
Foods for a Healthy Heart
Tuesday, August 11, 2020 05:30 PM to 07:30 PM
How Foods Fight Diabetes
Tuesday, August 18, 2020 05:30 PM to 07:30 PM
The Power of Your Plate for Weight Control
Tuesday, August 25, 2020 05:30 PM to 07:30 PM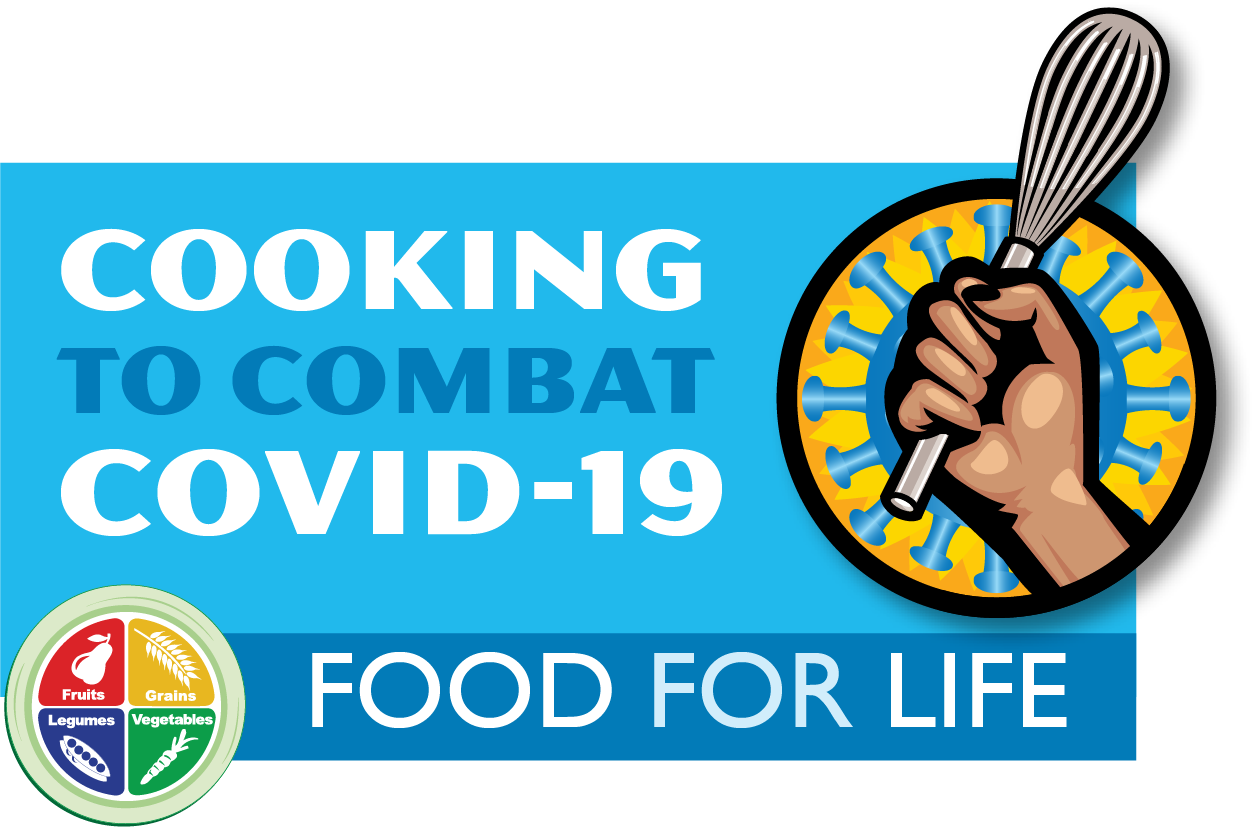 Two Midwest Food for Life Instructors are teaming up to offer this unique online nutrition and cooking class! Denise and Lauren's upcoming Cooking to Combat COVID-19 series is designed to help participants use a plant-based diet to fight hypertension, type 2 diabetes, heart disease, and obesity—conditions which are often associated with the worst COVID-19 outcomes. Many people, however, are unaware that plant-based diets are scientifically proven to prevent and even reverse many of those diseases. Now you can get this lifesaving information, plus cooking tips and delicious recipes, right in the comfort of your home by signing up for our online Food for Life nutrition and cooking class!
Participants will learn about topics including immune-boosting foods, diabetes prevention and reversal, heart health, and maintaining a healthy weight, as well as tips on planning a budget-friendly weekly or monthly menu with pantry staples. Each class will also include a cooking demonstration to give you simple ideas for getting started!
People with underlying health conditions make up 94% of COVID-19 deaths in the United States, according to the Centers for Disease Control and Prevention. African Americans, Hispanics, and Native Americans, who are affected disproportionately by these conditions, are among the most vulnerable to COVID-19.
In the United States, 34 million people have diabetes, 93.3 million are obese, 18.2 million have coronary artery disease (the most common type of heart disease), 37 million have chronic kidney disease, 4.5 million have chronic liver disease, and 26.6 million have cancer; that's 213 million Americans with one of more of these diseases or up to 65% of the U.S. population. 
To help lower your risk for these conditions, sign up for our online class today!
Register for one, two, three, or all 4 of our classes! Individual classes are $18, or get a discount by signing up for the whole series for $60. 
Class Topics & Dates
Immune-Boosting Foods - August 4, 2020, 5:30 - 7:30 pm
Both antioxidants and the body's immune system are critically important in fighting cancer. Cancer-fighting compounds such as antioxidants, mainly found in fruits and vegetables, assist in halting free-radical damage, which can otherwise lead to cancer development. This class will explore foods that are rich in protective compounds and immune-boosting nutrients such as beta-carotene, lycopene, vitamin C, and zinc. It is important to be generous with a variety of vegetables and fruits as you plan your menu. Studies have demonstrated the ability of diets rich in vegetables and fruits to boost immunity and to reduce the likelihood that cancer will develop in the first place. Based on scientific research, vegetarians have approximately double the natural killer cell activity (natural killer cells engulf and destroy cancer cells) compared to nonvegetarians. Enjoy a live cooking demonstration involving colorful, scrumptious, and immune-boosting dishes.
Foods for a Healthy Heart - August 11, 2020, 5:30 - 7:30 pm
Research shows a plant-based diet doesn't just prevent heart disease, but it can manage and sometimes even reverse it. Cardiovascular disease is the leading cause of death in the United States and around the world. Eating habits and other lifestyle factors play a key role in determining the risk of heart disease. In fact, plant-based diets benefit heart health because they contain no dietary cholesterol, very little saturated fat, and abundant fiber. Meat, cheese, and eggs, on the other hand, are packed with cholesterol and saturated fat, which cause plaque buildup in the arteries, eventually leading to heart disease. A plant-based diet can also help improve several risk factors for heart disease: high blood pressure, high cholesterol, atherosclerosis, and inflammation. The World Health Organization says high blood pressure is "the most important preventable cause of premature death in developed countries." The good news is that blood pressure changes happen quickly, and plant-based diets will help lower high blood pressure within a short time frame.
How Foods Fight Diabetes - August 18, 2020, 5:30 - 7:30 pm
The road to diabetes does not have to be a one-way street. There is reason for hope! People who eat plant-based meals are less likely to ever develop diabetes, and for those who have diabetes, plant-based meals can help to improve blood sugar levels and prevent complications. These meals are affordable and can be quite delicious and satisfying. A low, fat, plant-based approach offers a new tool that many have found to be very useful. Review the latest science behind this approach, consider some simple ideas for getting started, watch and learn how to make four quick dishes, and explore useful resources.
The Power of Your Plate for Weight Control - August 25, 2020, 5:30 - 7:30 pm
This is not a "diet" that asks you to walk around hungry or feel deprived. How can you lose weight, if needed, without skipping meals or limiting your portions? In a word, it's all about FIBER. Plant-foods have it, animal foods do not. Fiber is what makes us feel full, and, as a bonus, it also helps to control blood sugar levels, protects against certain cancers, and, of no small importance, it keeps us "regular." Learn to comfortably fill up on whole foods and watch the pounds melt away. Enjoy delicious, high-fiber dishes and learn how to make them today!

Important note: The information provided in this program is not intended to advise or counsel individuals on nutrition or to diagnose any disease. It is important to seek the advice of your medical doctor or other health care professional for your individual health concerns. Those who take medications for diabetes or high blood pressure may find these medications start working better than ever or even too well while participating in this program, and we encourage them to be in touch with their health care provider about evaluating their personal medication needs.
Register using the link below or call or email Lauren (712-210-2936, laurenj6147@gmail.com).
Register Online