BARN
Online
Bainbridge Island , WA 98110
United States
Class Dates
Smart Cooking Amid COVID-19: Fighting Diabetes with food (online)
Sunday, June 14, 2020 3:00 PM to 5:00 PM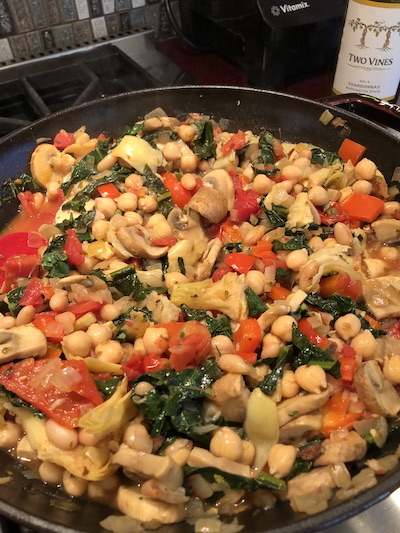 A plant-based diet can reduce your chance of developing diabetes. And if you  already have the disease, it can result in better blood-sugar levels and fewer complications. Whichever group you're in, there may be no better time to consider this diet because diabetes is one of the chronic diseases that can make people more susceptible to complications from COVID-19.
In this class,  on smart cooking in the time of COVID-19, instructors Nancy Travis and health coach Cindy Thompson will share the latest science about the links between plant-based diets and diabetes. They will share some simple ideas for getting started and show you how to make four delicious dishes.
This class will be taught via the Zoom video conferencing program. The class will include an educational video, a live cooking demonstration of several recipes, interactive discussions, handouts, recipes, lots of tips and tricks — all from the comfort of your home. 
After you register, you will receive an email with a link and password for the Zoom conference. You will be able to click on the link and participate from your smartphone, notebook or computer without needing to download a program. If your computer does not have a microphone, you can ask questions via phone or by typing into a chat function. The sign-in will open 15 minutes before the class starts, so that you can test your connection if you wish.
The classes in this series are all two-hour sessions beginning at 3 pm on Sunday afternoons, one week apart. You need to sign up for each class individually and if you miss the first two you will not be lost -- each class stands on its own. 
 Instructor Bios: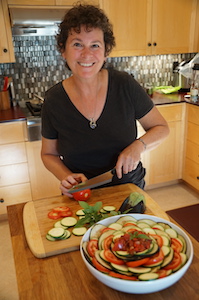 As a health educator and personal chef, Nancy Travis supports people on their journey towards health and wellness through cooking, teaching and promoting a whole-foods, plant-based diet. She cooks for families in their homes and teaches people how to prepare easy, delicious plant-based recipes in private, public and corporate settings. She brings more than 25 years of experience in cooking plant-based meals and is honored to be a licensed instructor with the Food for Life program. She has taught cooking at BARN for the past three years. She can be reached through her website, Sukhikitchen.com.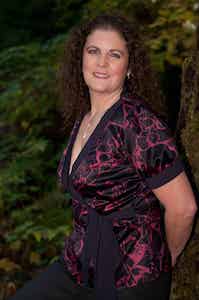 Cindy Thompson wants you to be Trimazing—three times better than amazing! After improving her health and fitness through plant-based nutrition, losing 60 pounds and becoming an adult-onset athlete, she retired from her 20-year firefighting career to work with people and organizations to reach their health and wellness goals. She is a certified Health Coach, Vegan Lifestyle Coach and Educator, Fitness Nutrition Specialist, and Firefighter Peer Fitness Trainer. She is a licensed instructor for Food for Life and a Rouxbe Plant-Based Professional, teaching people how to prepare delicious, satisfying, and health-promoting meals. Her website is Trimazing.com.
no phone registration but venue phone number 206-842-4475
Register Online
Your instructor: Nancy Travis
Contact Nancy Travis