Ruth Roldan, RN
Food for Life Instructor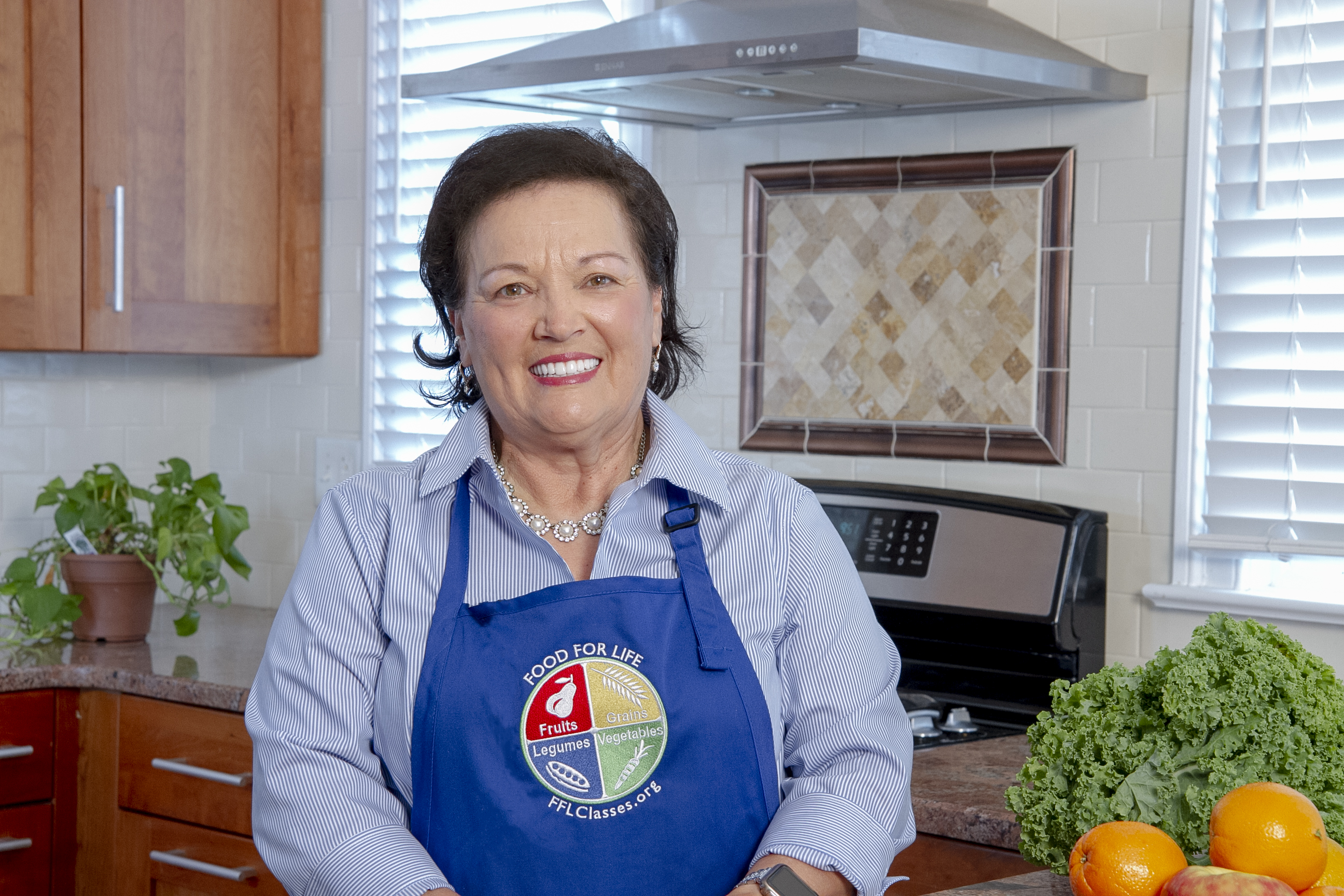 Ruth Roldan grew up knowing absolutely nothing about nutrition. Being an immigrant child from Costa Rica, she simply adopted common American eating patterns and that led to the world of dieting. It has been a life journey trying always to secure health and fitness while meeting up with temporary successes and numerous failures along the way. She went on to become an ICU RN. Working in the ICU made it even more crystal clear that one's health is of ultimate importance. But she had become pre-diabetic, hypertensive, overweight, and was well on her way (just like her family) to be a full-blown Diabetic type 2. Then she discovered that FOOD IS MEDICINE! Hippocrates was right! Although genes load the gun, lifestyle pulls the trigger. She is no longer pre-diabetic and her blood pressure is now normal, too. Side effect to the right foods is weight loss.
This discovery developed a deep desire to help others (the Nurse and Mom in her) so I became a Food for Life Instructor with the Physicians Committee for Responsible Medicine.
Her passion is to empower YOU with the information needed to reclaim your health, thrive in this life, and be the ABSOLUTE BEST YOU ever! Learning simple recipes from the Food For Life Cooking Classes is the practical aspect of a foundation for a healthy, thriving, life. (Fluent in Spanish, too)
Serving cities and surrounding areas of -  Mecklenburg County, NC, Charlotte, Pineville, Gastonia, Matthews, NC and surrounding cities  -  York County, SC, Rock Hill, York, Fort Mill, McConnells, Clover and surrounding cities  -  Available to teach in Spanish too.
Upcoming Classes
---