Ruth Abate, M.S., C.N.S., L.D.
Food for Life Instructor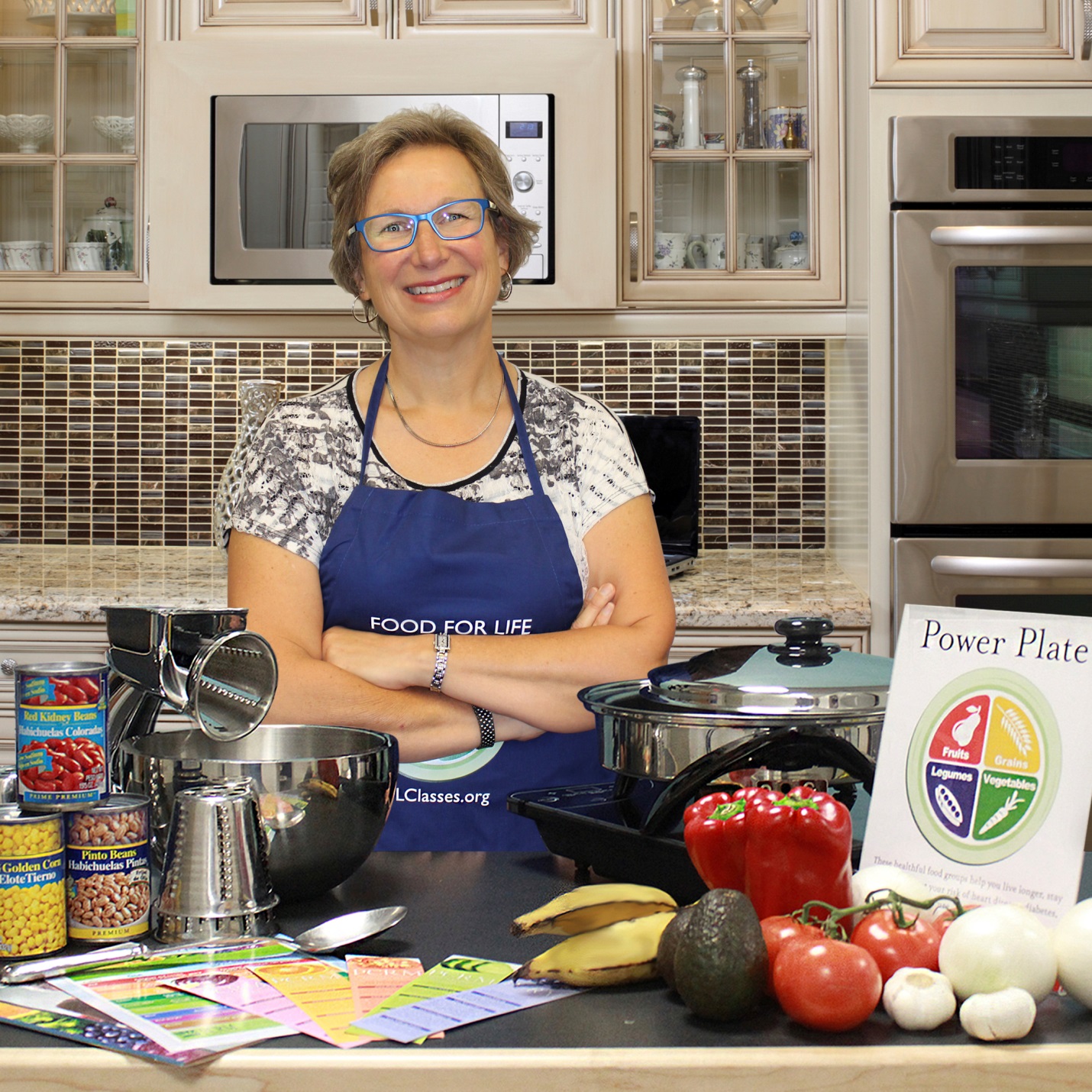 Ruth Abate is a graduate of the Maryland University of Integrative Health where she completed her master's in Nutrition and Integrative Health. After her doctor told her that "lifestyle and diet changes rarely work," Ruth set off on a determined journey to prove him wrong and lower her cholesterol. The more she learned about plant-based nutrition the more she wanted to share her knowledge with others, complete her degree, and become a Food for Life instructor. As a breast cancer survivor, she has used food as medicine to give her own body the tools it needs to strengthen her immune system and support continued good health. Her mission is to help you follow the science of healthful nutrition and show you how easy healthy eating can be.
Serving cities and surrounding areas of Steamboat Springs, Craig, Silverthorne, Glenwood Springs, and western slope of Colorado.
Upcoming Classes
---