Nancy Travis
Food for Life Instructor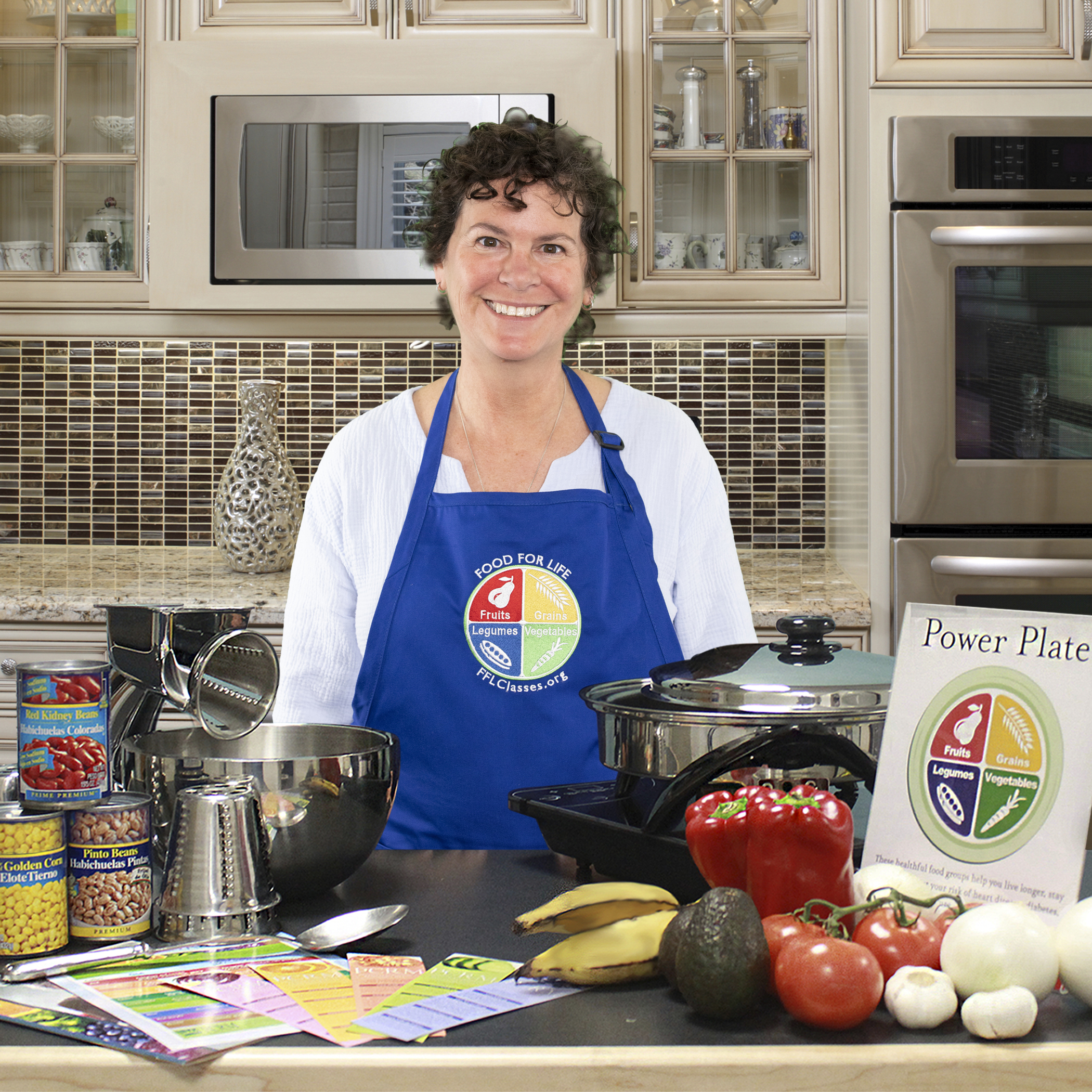 As a health educator and personal chef, Nancy supports people on their journey towards health and wellness through cooking, teaching, and promoting a whole foods, plant-based diet. She cooks for families in their homes as well as teaches people how to prepare easy, delicious plant-based recipes in both private, public and corporate settings. She is continuously inspired by witnessing clients regain their health after transforming their diets with more whole grains, fruits, vegetables and legumes.
Drawn to the health benefits of plant-based cuisine, Nancy studied at the Natural Gourmet Cookery School and The Vega Institute in the early 90s. She also owned and operated a small chain of vegetarian restaurants in Seattle around the same time. After taking a break to raise her children, she returned to the kitchen in 2009 to become a full-time personal chef. In 2016, she completed a certificate in Plant-Based nutrition from the Center for Nutrition Studies at eCornell.
Nancy​ is honored to be a licensed Food for Life instructor for Physician's Committee for Responsible Medicine, and she currently teaches many of her public classes at the Bainbridge Artisan Resource Network (BARN) on Bainbridge Island, WA where she is also an active member of the Kitchen Arts planning committee.
Serving cities and surrounding areas of Bainbridge Island, Poulsbo, Silverdale, Bremerton, Kingston/Hansville, Downtown Seattle
Upcoming Classes
---