Evelyn Eigner-Herrera, JD
Food for Life Instructor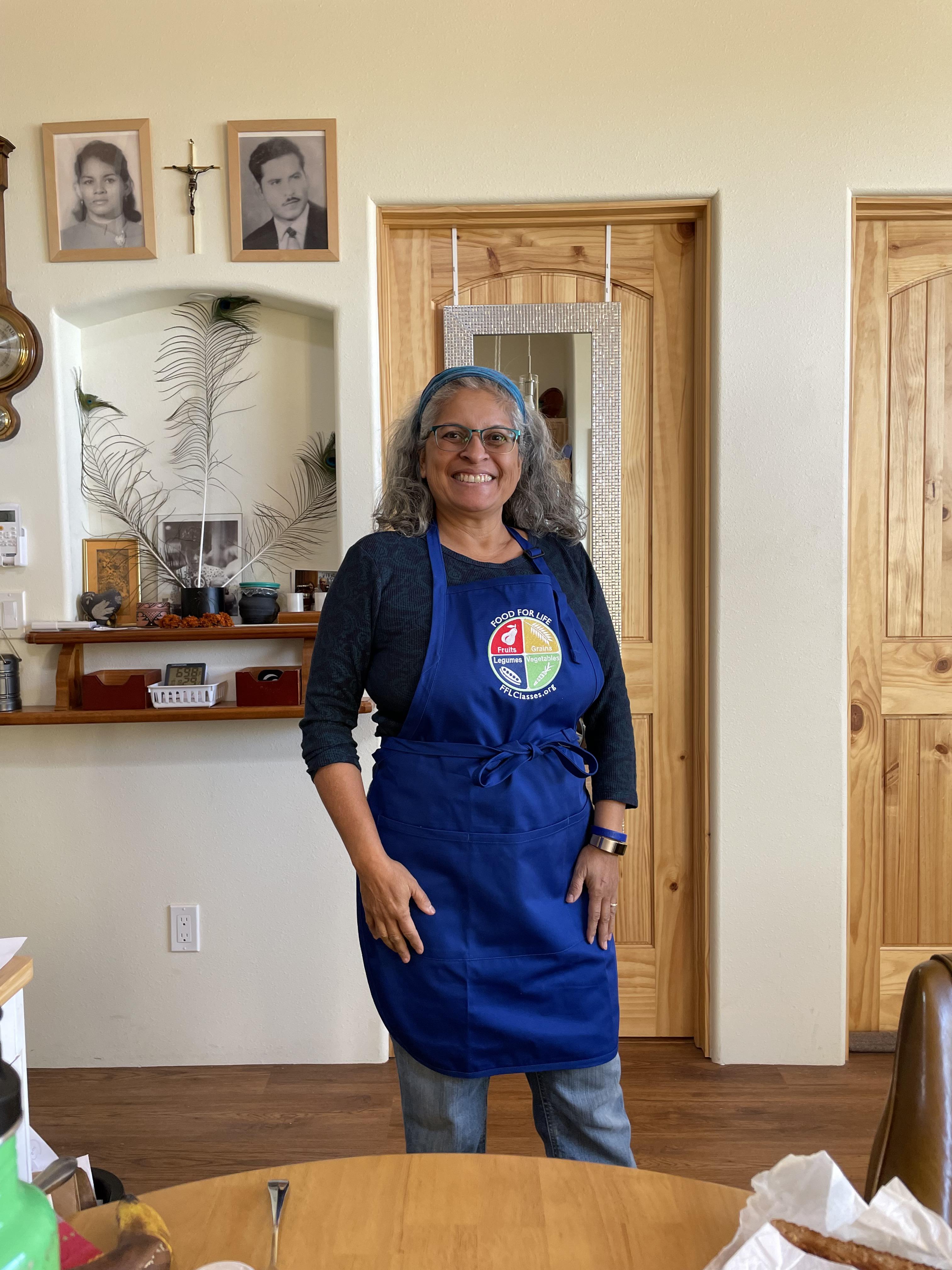 Evelyn J. Eigner-Herrera started her journey in the world of nutrition in 2018 at the end of her mother's difficult battle against diabetes and cancer. Evelyn saw her future in her mother's experience and decided she did not want to go there. After a process of exploration, she came across the plant-based diet. Evelyn made the switch and reversed several health problems after a few months.
Evelyn achieved eCornell's Plant-Based Nutrition Certificate. Then she completed Dr. Klaper's Master Class in Plant‑Based Clinical Nutrition. Evelyn also completed "Health Behavior Change: From Evidence to Action," and "Understanding Medical Research" both at Yale.
Evelyn teaches healthy cooking at Santa Fe Community College and other venues in Northern New Mexico.
To have Evelyn work with your team, contact her at Whole Food Plant-Based Veganista, or (510) 289-3196.
Serving cities and surrounding areas of Santa Fe county and Northern New Mexico
Upcoming Classes
---
Contact Evelyn Eigner-Herrera Visit Evelyn Eigner-Herrera's Website