Emma Malina
Food for Life Instructor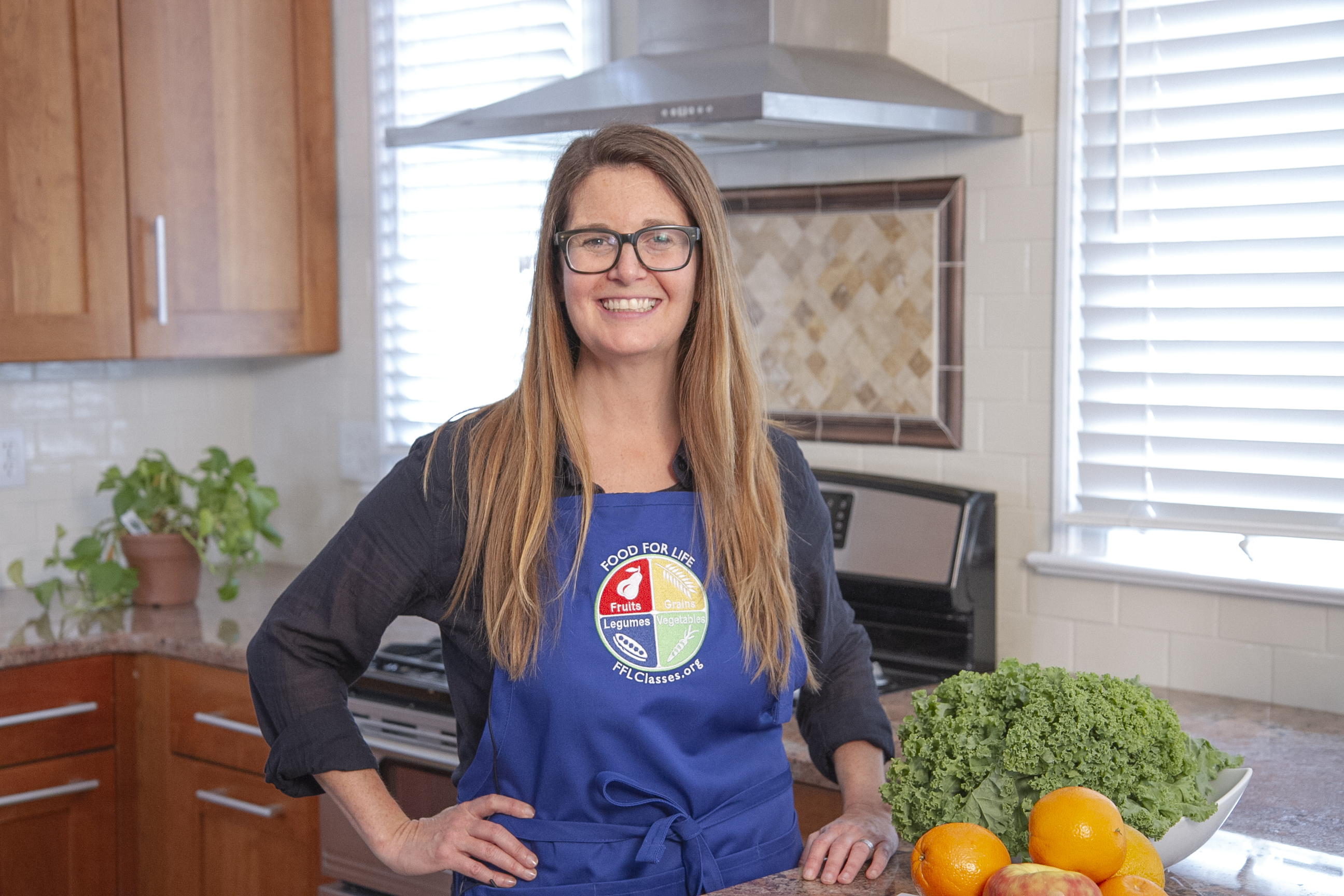 Emma Malina was born in Santa Barbara, raised in London, became an adult in Boston & a wife and mother in New York City. For over 25 years, Emma worked in the music, film, hospitality and real estate industries but in 2013 Emma decided to take a break, take stock and re-calibrate. Then, after a near debilitating running injury, she realized that the health issues she'd experienced since she was a kid were not in fact in her head or due to stress or even her genes, but were primarily a result of what was on her plate.
Through her own journey to true health, Emma realized that she wanted to help others get to the bottom of their health struggles and to be empowered to be their own health advocates. Now as a Food for Life instructor, Emma is able to reach an even wider audience as they learn to tip the needle from treatment-based sick-care to prevention-based self-care through accessible, evidence-based, nutrition education and hands-on cooking skills.
Certified in plant-based nutrition from the T. Colin Campbell School at Cornell University and a certified Health Coach form the Institute of Integrative Nutrition, Emma offers one-on-one coaching, group coaching, corporate wellness programs, plant-based cooking classes, recipe development for restaurants and wellness collateral for health-conscious businesses. Emma's love for helping individuals and families transition to a plant-based lifestyle also led her to be a proud food literacy educator for her local Foodbank's Kids Farmers Market Program.
After 30 years away, Emma is delighted to call Santa Barbara home, once again, where she lives with her husband, their daughter and one very sweet chocolate lab.
Serving cities and surrounding areas of Santa Barbara including Goleta, Carpinteria, Summerland, Montecito, Isla Vista, Santa Ynez Valley and willing to travel to the North County, Ojai, Ventura and beyond!
Upcoming Classes
---