Connie Cifelli
Food for Life Instructor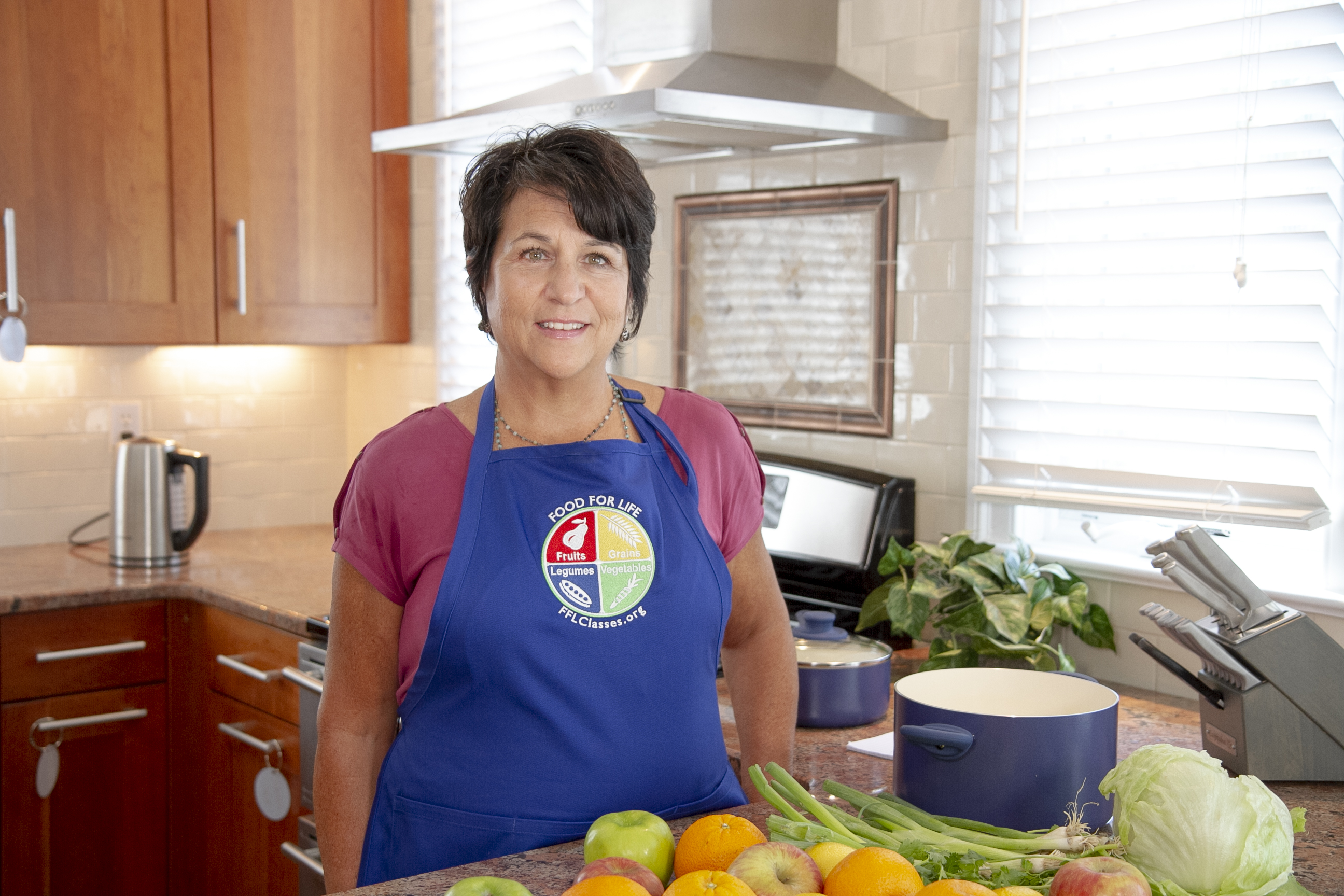 After a second journey with breast cancer, Connie discovered the power of plant foods. This was the first time in her life she heard the phrase "Let thy Food be thy Medicine". Connie quickly became very excited about the possibility of taking back control of her health and no longer living in fear through a whole food plant-based lifestyle. She lives by the quote "every time we eat or drink, we are feeding or fighting disease". After losing 70 pounds, Connie has never felt better; doing things now she wouldn't even imagine before her diagnosis.
Since transitioning to plant-based in 2012, Connie has become very passionate about empowering others to take control of their health. She has been a certified Health Coach since 2013. Working privately with one on one nutrition counseling, and as a practitioner for The Healing Consciousness Foundation. Her work with the HCF is to empower other survivors to take control of their health through lifestyle counseling, educational classes, and healthy plant-based cooking classes. She also holds a certificate in plant-based nutrition through Cornell's T. Colin Campbell Center for Nutrition Studies, Food for Life Instructor Certification through the Physicians Committee for Responsible Medicine, and currently enrolled in Rouxbe Culinary School in Plant-Based Professional Culinary Certification program.
Connie is very excited to share her passion for the power of plant foods through The Physicians Committee for Responsible Medicine's Award-Winning Program as a Food for Life Instructor. Her mission is to empower others to become more active participants in their own health; as well as be excited to live their best life. Not to just exist sitting on the sidelines but to live and be in the game!
Serving cities and surrounding areas of Mercer County - Ewing, Lawrence, Hopewell, Pennington, Hamilton, and Robbinsville. I am also willing to travel to surrounding counties of Hunterdon, Somerset, Middlesex, Monmouth, Ocean, Burlington, and Bucks County, PA.
Upcoming Classes
---