Christy Aguillard
Food for Life Instructor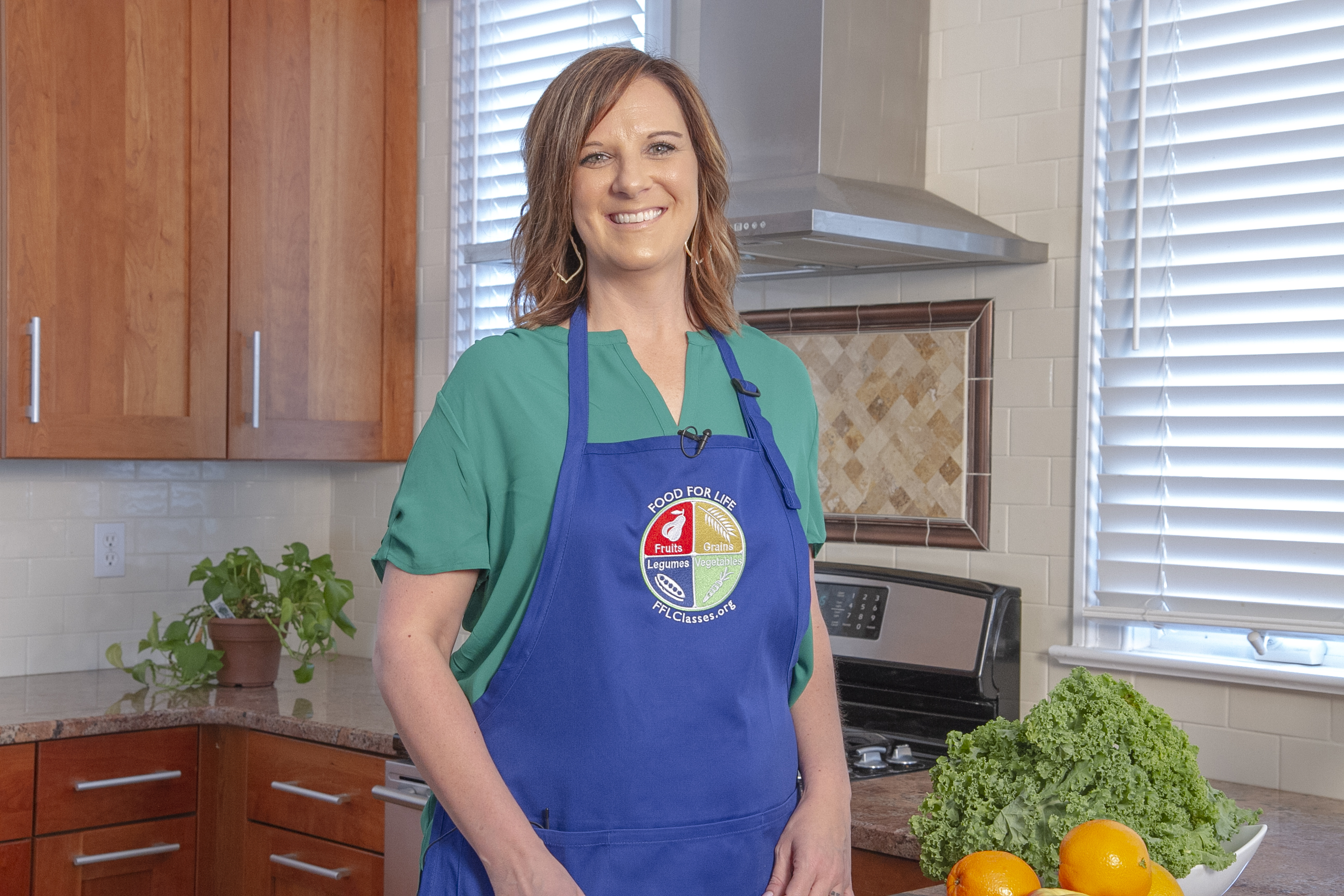 Christy Aguillard was born and raised in Oil City, Louisiana. Southern girl through and through. She graduated from Louisiana Tech University in 1998 with a Bachelor of Arts. Then she went to South Western Baptist Theological Seminary and graduated with a Master of Arts in Christian Education in 2001.
Christy has served in Preschool/Children's ministry in churches in Louisiana and Texas for 20 years. Currently, she is The Preschool and Children's Pastor at The Simple Church in Shreveport, Louisiana. Three years ago after losing both her father and father-in-law to cancer within six months of each other, she made some changes to her very Southern eating habits. She and her husband transitioned their family to a Whole Foods Plant-Based Diet. Through her own journey to health, Christy has become passionate about helping others understand the benefits of being a plant strong family. Now as a Food for Life Instructor, Christy is excited about all the possibilities to help get this information out to other families. She is committed to teaching classes in her community to educate others on how to take control of their own health.
Christy has been married to her husband, David for 20 years and they have two beautiful daughters. They live in Bossier City, Louisiana. They love to go on family adventures and take day trips. Their favorite thing to do together is go to amusement parks, and find plant-based restaurants in other cities.
Serving cities and surrounding areas of Bossier City, LA; Shreveport, LA; Benton, LA
Upcoming Classes
---