Christopher Wyatt
Food for Life Instructor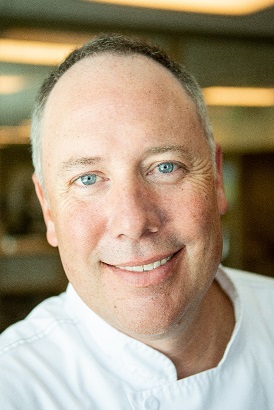 Chef Chris Wyatt, Culinary Wellness Specialist
Chris is a graduate of Florida State University where he received a Bachelor of Science in Public Administration. He is also a Certified Dietary Manager and Certified Food Protection Professional with the Association of Nutrition & Foodservice Professionals.
Chef Chris has over thirty years professional food and beverage experience with the last ten years solely focused on healthy plant-based cooking. He is a Certified Pritikin Chef specializing in heart health.
Chris is an enthusiastic teacher and lecturer who holds dozens of monthly healthy cooking classes. His passion lies in battling chronic disease through dietary education and healthful cooking presentations.
When not providing nutrition education or entertaining a crowd, you may find Chef Chris cooking with his lovely wife at home, outside playing sports with his talented sons, traveling around our great country or simply enjoying the outdoors camping with his funny little family.
Serving cities and surrounding areas of NEVADA | Reno, Sparks, Carson City, Lake Tahoe CALIFORNIA | Lake Tahoe, Truckee
Upcoming Classes
---