Bethany Monaghan
Food for Life Instructor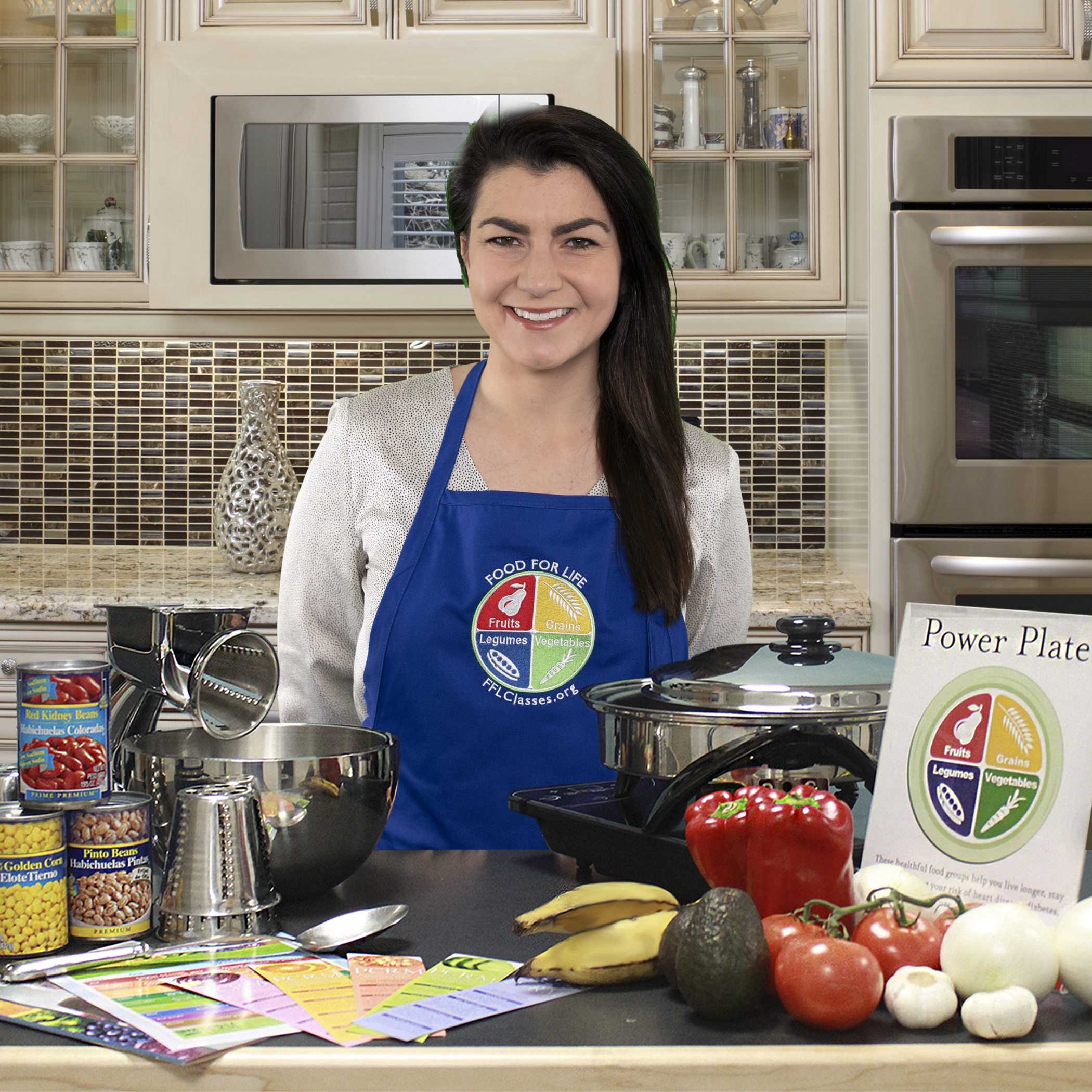 Bethany Monaghan started her food journey from a young age, playing "chef" on her very own imaginative Food Network cooking show at the age of 6. When she wasn't wearing her apron and chef hat, she was ringing up her "customer's" groceries on her Barbie cash register. Fast forward several years, she studied Health Education, Nutrition, Communications and Business in College at the University of Maryland, and in between classes and working her job at the local gym, she founded and ran her first company, Bethany's Organics. Bethany's Organics made affordable, healthy, and delicious plant-based sandwiches. She actively participated in a woman's health and wellness organization, CHAARG.
Post-college, Bethany has continued her passion for health & wellness and food. Over the last several years, she has been working in the food industry. By day she is a Category Manager, but by nights and weekends, you will find her whipping up simple, healthy and delicious recipes in her kitchen, or exploring the local grocery store or farmer's markets looking for inspiration and new products. Over the years, Bethany has battled some low points with her relationship to food, but through her experience, she has found that food is fuel, it's not your enemy. When she adopted a Plant-Based Lifestyle, her life forever changed. Bethany's passion is to cultivate a community of holistic health, so that you too may not only enjoy her simple, healthy recipes but that you may feel the best you have ever felt as a result of this lifestyle! She would love for you to join her community today! Let's get cooking :)
Bethany lives in Charlotte, North Carolina, and will be cooking up delicious plant-based meals, cultivating a healthy community in the Greater Charlotte Area. She also hosts retreats in Ashville, NC, and surrounding areas.
Serving cities and surrounding areas of Charlotte, NC, Ashville, NC and surrounding areas.
Upcoming Classes
---