Anneli Schmidt
Food for Life Instructor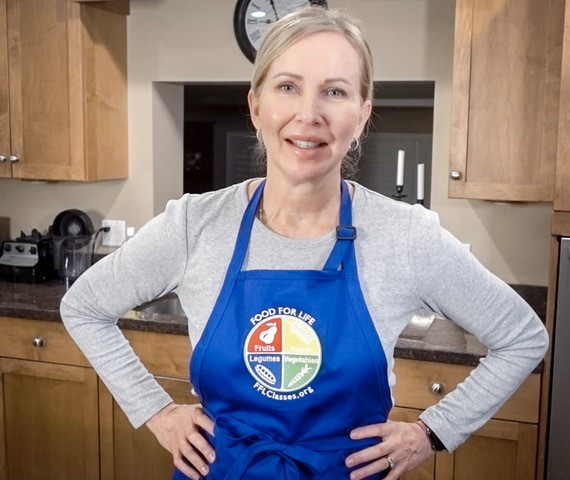 Born in Helsinki, Finland, and raised in Canada, Anneli is the oldest of five children. Her first years in Canada saw her hospitalized due to illnesses, which left her traumatized as she didn't speak English and patient care practices of the day meant parents weren't permitted to stay with their hospitalized children. These events impacted Anneli profoundly and led to her desire to be a nurse from a young age.
Anneli has more than 30 years of expertise as a Critical Care Registered Nurse, from which she's unfortunately learned that preventative health isn't the focus in western medicine. During her life, Anneli's aunts and Mom were diagnosed with Alzheimer's Disease. This same disease took her maternal grandfather years before. This, combined with her life and work experience, has become the driving force behind her advocacy for brain health and mental
health. Throughout her life, studies and personal research, Anneli has adopted a plant-based diet as she increased her knowledge of chronic disease prevention with an emphasis on lifestyle.
Becoming a licensed Food for Life instructor for the Physicians Committee is an opportunity
Anneli is excited to participate in as she knows a whole food plant-based diet is the foundation
for preventing many chronic diseases that plague western society.
Serving cities and surrounding areas of Maple Ridge, BC
Upcoming Classes
---