Angelita Hughes
Food for Life Instructor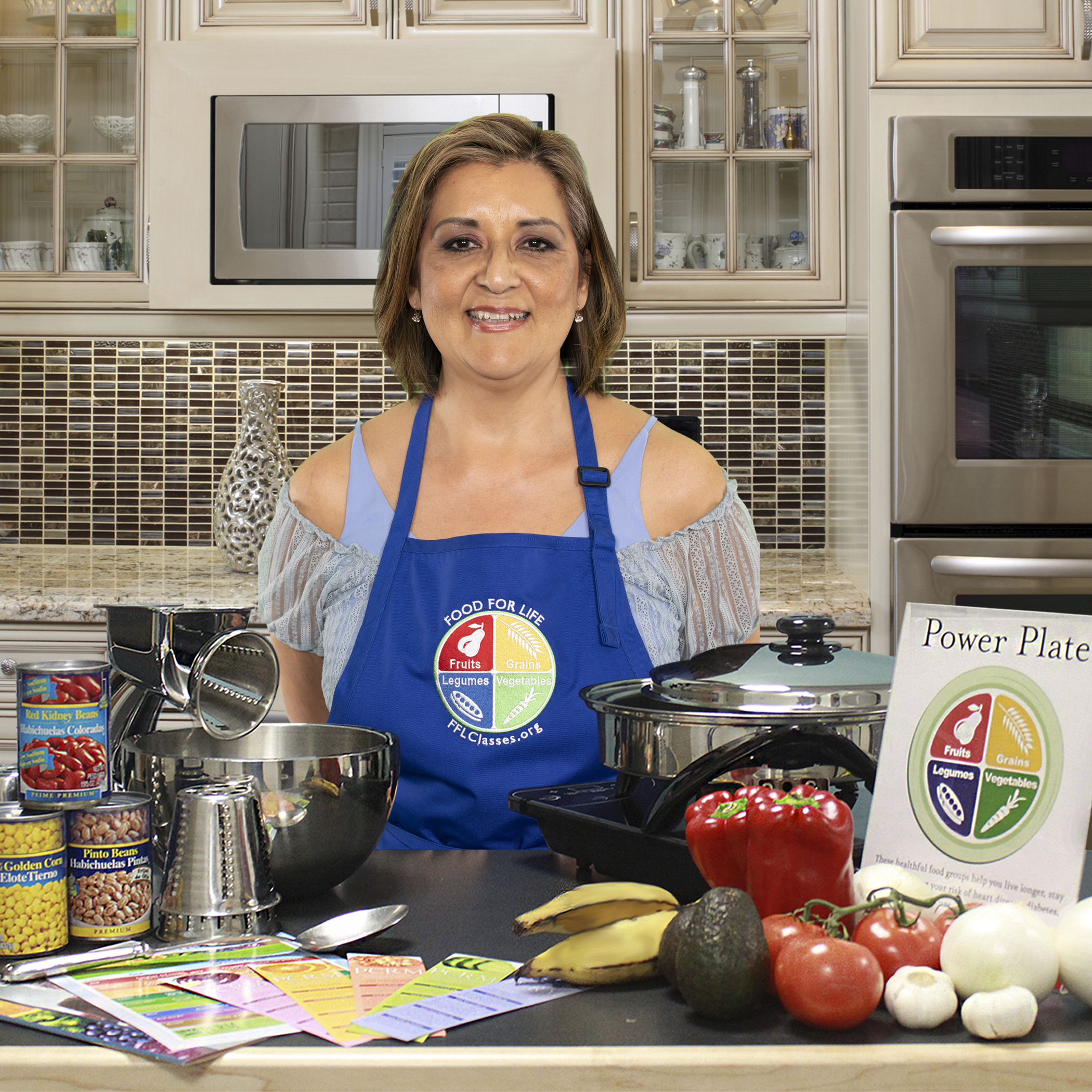 Angelita (Angie) Grew up the middle child of 5 children to a family of migrant workers. Working
on the farm's harvesting the produce and seeing how it grows always fascinated her. Eating
meat was more of a flavoring then an actual main course. It was not until she became a teenager
that she started eating the fast foods, the fattening foods, and the unhealthy foods.
After having gained 65 pounds in her adulthood and being on 5 different medications. For
Thyroid, depression, anxiety, weight control, sleep and energy. She realized that this was not
the way her life was suppose to be. After looking in the mirror and seeing a true reflection of
how obese and unhealthy she'd become she knew she had to make a serious change. Knowing
that her fate was going to be the same as her Mother's, who passed away from a massive
Heart attack in her sleep brought on by Diabetes Complications after having her leg amputated.
Angelita didn't want a Lifetime of Diabetes, hypertension, depression, high blood pressure and
High cholesterol.
She watched " What the health" and that completely changed her life, that sent her into a journey
of trying to learn more about Plant-based foods and as she learned she tried to teach those
around her. She heard about The Food for Life instructors licensing when she attended the
PCRM Conference in Washington, DC, in August of 2019. She knew that that was her calling
and that was her way of being able to education people who were lost and did not know where
to even begin. She has always loved cooking and creating and this allowed her to be able to do
both of her passions at the same time. Knowing that she would be able to help someone.
She is now off of all medications except for her thyroid medication. She has gone from a size
20 to a size 10 and has never felt as healthy, happy, and alive as she does now.
She is bilingual and she's able to use her Spanish to help teach the Latino community (which is
one of her biggest passions as well) How to properly care for themselves and their families.
Serving cities and surrounding areas of NC – Hendersonville / Asheville / Brevard / Flatrock / Columbus / Tryon / Chimney Rock; SC – Upstate / Greenville, Anderson, Greer, Spartanburg, Travelers Rest , Easley, Pickens, Greenwood, Clemson and Laurens-Clinton
Upcoming Classes
---