Online Event
Plant-Based Power Hour
Wednesday, Dec. 8, 2021, 6 -7 p.m. ET (3-4 p.m. PT)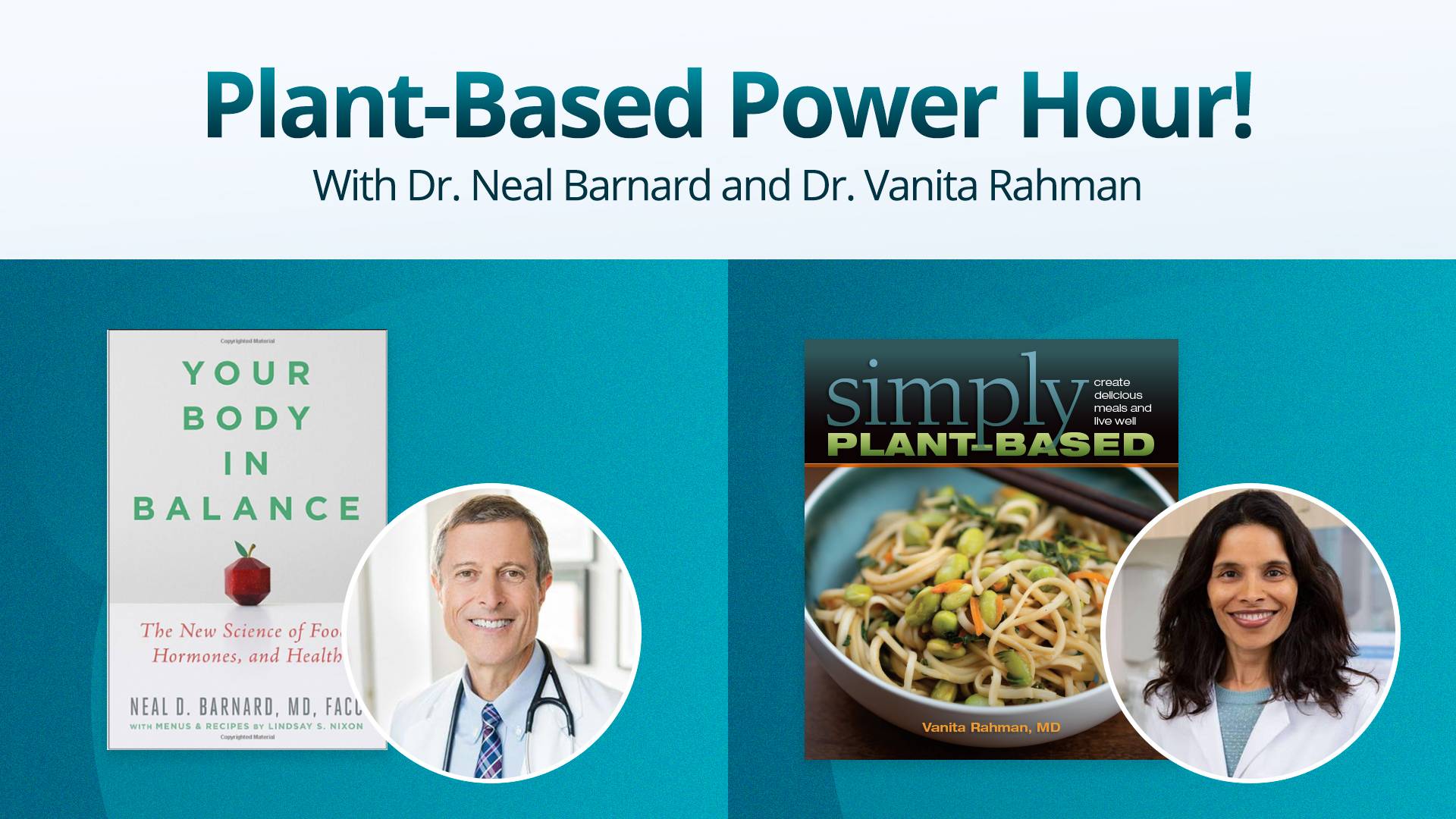 The simplest and most health-promoting diet is based on whole, plant-based foods.
Join Dr. Neal Barnard and Dr. Vanita Rahman to learn how a healthy vegan diet is nourishing and delicious and alleviates chronic health conditions like heart disease and diabetes. In this special one-hour webinar, attendees will: 
Learn from Dr. Barnard about the science behind how common hormone-related conditions—like infertility, weight gain, menopausal symptoms, breast and prostate cancers, and thyroid problems—can be improved by simple diet changes.
Learn from Dr. Rahman how vegan food can be interesting, flavorful, fun to eat, and family friendly, too!  
Get your questions answered by two nutrition experts during this interactive event! 
Give the message of wellness to yourself (or a friend) for the holidays! Attendees can purchase Dr.  Barnard's newest book, Your Body in Balance, and Dr. Rahman's Simply Plant Based for a special price of $30, and we'll add in a "Eat More Plants" sticker as a bonus!  
The event is free to attend. Sign up today to reserve your spot, and be sure to share with a friend. 
Questions? Contact avastano [at] pcrm.org or 202-717-8662.